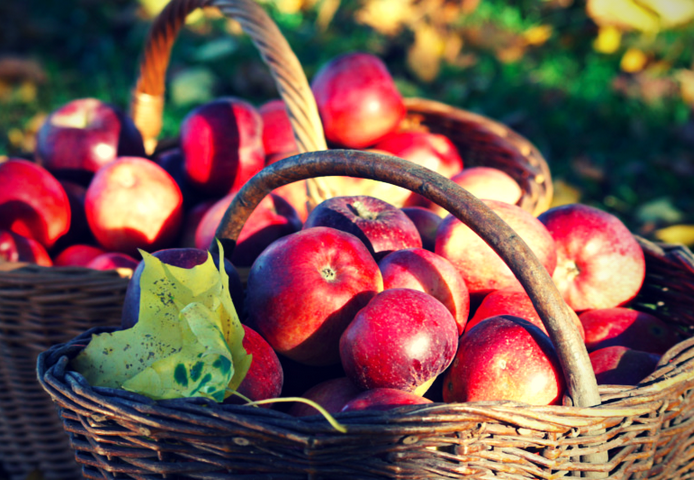 With the start of fall comes tons of fun fall festivities! From corn mazes, to apple festivals, to Oktoberfest, there are so many ways to get into the autumn spirit! Check out MassDrive's favorite activities and events happening around Massachusetts this month!
Corn maze
October 5th – November 1st
Danvers, MA
Connors Farm is hosting their annual and epic corn maze. This year's corn maze will feature a massive 7 acre "Wild, Wild, West" themed maze and so much more! Connors Farm has all the classic fall favorites such as hayrides, apple picking, and pumpkin picking. While on the other side, they offer some crazy fun activities such as pumpkin blasters, paint ball, and corn cannon in what they call the "destruction zone." At night, wind down by the campfire with some delicious BBQ, classic New England clam chowder or some hot apple cider donuts!
Haunted house in Fall River
October 9th – November 7th
Fall River, MA
Get into your Halloween spirit with the Factory of Terror's Haunted House! Due to a mysterious mass murder in 1856, this factory, now named Bloodworth Dungeon, has laid idol since. Only those who dare, enter at their own risk! The haunted house begins on an underground 4D blackout zone where you have to crawl your way though the "tunnel of corpses." After escaping the 4D blackout, you will enter the phobia mayhem where you will face the fear haunting the 113 factory murder victims' souls! This haunted house is not for those faint at heart!
Oktoberfest and Street Band
October 11th
Harvard Square, Boston
If you haven't been yet, this year's the year to attend the 37th Annual Oktoberfest and legendary HONK! Parade! This popular event brings in over 200,000 people all weekend long. Featuring foods from all over the world throughout 50 food vendors, vintage goods and one-of-a-kind gifts from 150 craft vendors, and lets not forget the five beer gardens! The entire event will take place on and around Harvard Square with 6 stages hosting a slew of musicians. The highlight of the event will be the HONK! Parade with bands from all over the country marching from Davis to Harvard as spectators dance along!
Oyster festival
October 17th – October 18th
Wellfleet, Cape Code
While the weather is still warm enough to enjoy the cape, make your way to the 15th annual Wellfleet OysterFest! Besides eating delicious fresh oysters- which there will be plenty of!- there are a ton of activities all weekend long. From cooking demonstrations, to walking tours, to live music, and much more there are so many ways to enjoy this beautiful beach town festival. Tickets are a very reasonable $5 dollars for a one-day pass, or $8 for a two-day pass and the proceeds go to the non-profit Wellfleet Shellfish Promotion and Tasting, Inc., organization's education scholarship fund.
Apple festival
October 17th – October 18th
Wachusett Mountain
No food represents fall in New England better than apples! Wachusett Mountain will house their 32nd annual AppleFest featuring 75 craft Fair & Farmers market booths, delicious barbecue, a climbing wall and more. There will be a ton of entertainment for the kids and Oktoberfest celebration for the adults featuring real German cuisine, live bands, and of course lots of tasty beers in the Beer Garden. Be sure to check out the scenic sky rides up the mountain to take in the beautiful fall foliage. Lastly, lets not forget with every great Apple Festival comes an epic apple pie contest!