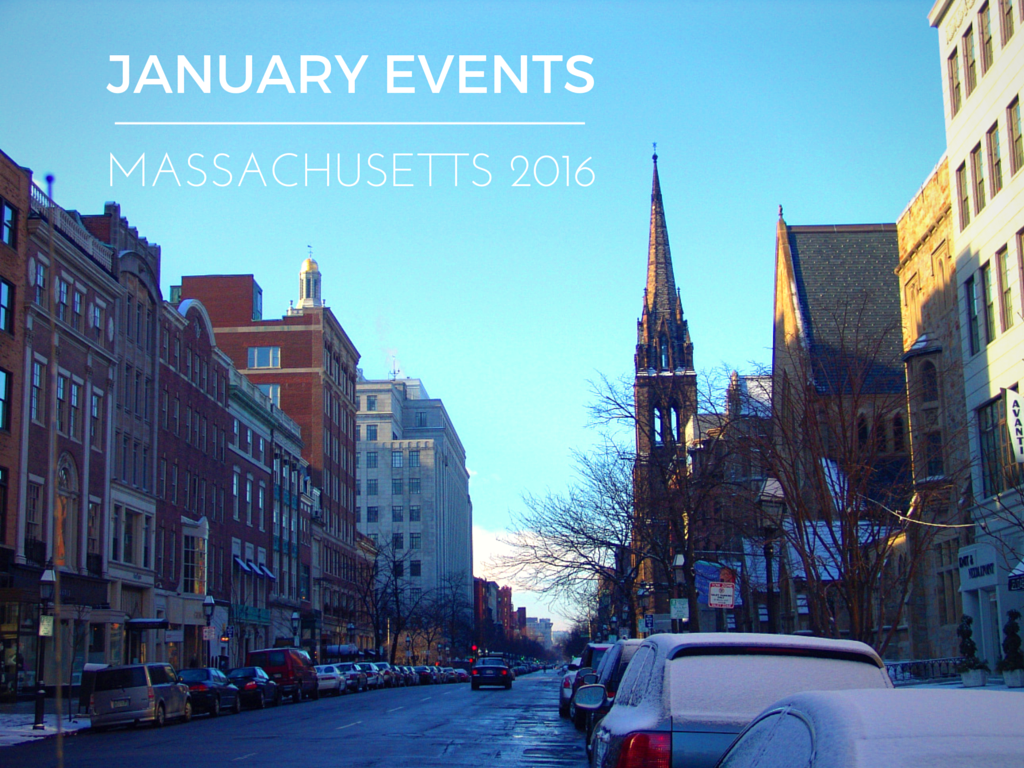 As the New Year begins, the weather starts has started to drop into brutal cold winter territory- but that doesn't mean you should start hibernating! The month of January has a ton of events going on that are worth going out for! Here are a few of MassDrive's favorite events happening this month.
Boston Celtic Music Festival:
January 8th- 9th
Cambridge
This cultural festival brings together over 100 musicians, a parade, and a ton of dancing! To start off the event, a parade will take place in Harvard Square, followed by a concert at Club Passim friday night.  The fun continues all day Saturday with various artists playing Irish fiddle music, Scottish, Cape Breton, Quebecois, and more throughout various venues in Cambridge.  Finish Saturday night off right with a final concert and dancing. Tickets are required for certain events, or you may purchase a weekend pass.
Yoga at the Boston Public Library:
January 12th- February 16th (12-1 p.m.)
Back Bay Boston
For the first time ever, you are allowed, even encouraged to exercise in the Boston Public Library! The ever so popular instructor Rebecca Pacheco will host a Yoga class every Tuesday from 12-1 p.m. in the historic Abbey Room of the McKim Building. Work on your downward dog and sun salutation in this beautiful and tranquil room.  The class will cater to all levels of fitness designed to help you unplug and recharge. While the program plans to end in February, if it proves popular the BPL might extend it.  Be sure to grab your yoga matt and head there early as the event will run on a first-come, first-served basis.
Dr. Martin Luther King, Jr. Celebrations:
January 18th
Throughout Boston
While there are numerous events in honor of Dr. Martin Luther King Jr, and his role in civil rights, peace and equality in America, one of the largest celebrations is at Fanuiel Hall on Boston's Freedom trail.  Boston Youth Symphony Orchestra's Intensive Community Program will pay tribute to distinguished guests through a special musical performance.  The Harlem Gospel Choir will continue it's tradition to fill Harvard's Sanders Theatre for this annual celebration of Martin Luther King Jr. with soulful music and dancing.  The Museum of Fine Arts will also offer free admission throughout the day as well as showcase films, performances and art activities in honor of Dr. Martin Luther King Jr.. For more information on other celebrations commemorating Dr. King's life, click here.
Taste of East Boston:
January 28th (6 to 9 p.m.)
East Boston
Do not miss out on this tasty event! Featuring over 30 local restaurants, life entertainment, cash bar, raffles and more, this annual festival has a ton to offer. Restaurants will include cuisines from South America, the Mediterranean, China, Italy, and the Middle East with PLENTY of samples of their most popular dishes. Parking for the event is available at the Hilton, and it's free! Also, all proceeds from charity event will benefit East Boston Main Streets.
Winter Jubilee Beer Festival:
January 29th- 30th
Castle at Park Plaza
Time to taste the best of the best winter beers! This annual festival hosts 50 brewers with over 200 winter beers to sample! While this event has been going on since 2002, each year continues to improve.  This year they've added more brewers and beers ranging from international brewers with popular winter brews, to local hid gems breweries with less well known winter brews. For anyone who loves a good beer, you do not want to miss this spectacular craft beer event!