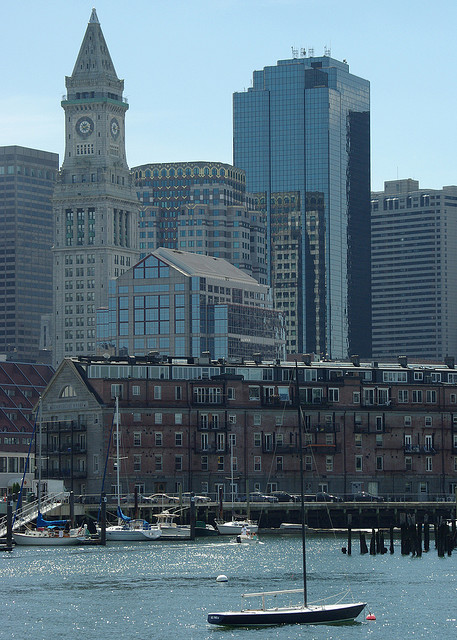 It's that time of the month, our updates on things to do and places to be this month are here! We've found both family friendly and adult only events going on across Massachusetts this month that will feature something to interest everyone! The beginning of Spring is the perfect time to get out and about in our beautiful state and we've found some of the best events taking place this month so get ready to get out and about this April!
Can you believe that Easter is almost here? The Stone Zoo in Stoneham, MA is hosting a special event the Saturday before Easter, April 7th that is sure the entertain children of all ages. The event begins at 10AM and lasts until 3PM. Activities include a scavenger hunt, crafts, a chance to meet the zookeepers, story time, and of course pictures with the Easter Bunny! Entrance to the event is $13 for adults and $9 for children. Suggested donations for a picture with the Easter Bunny are $5 and all proceeds benefit the Stone Zoo. http://www.zoonewengland.org/page.aspx?pid=268
One of the biggest events in Massachusetts is the Boston Marathon, and it's taking place this month! Monday, April 16 is the day that the streets of downtown Boston are filled with supporters and fans of this yearly event. This year marks the 116th anniversary of the world's oldest annual marathon which begins in Hopkinton, MA and ends right in front of the Boston Public Library on Boylston St in Boston. Thousands of runners compete every year on Patriot's day and even more fans line the streets of the route to watch the runners battle it out to the finish line.
Looking for the perfect family friendly event to bring the kids this month? What kid can resist Sesame Street? For one weekend this month, April 20-22, Elmo and friends will be showing kids how they can be anything they want with their imagination. Sesame St Live is coming to the Boston University Agganis Arena and tickets range from $15-$43. This is the perfect event to bring the kids to this month, it is both educational and entertaining and will encourage them to expand their minds. For more information visit http://sesamestreetlive.com/boston-ma-1
Boston Comic Con is one of the biggest events taking place in the city this month. This April 21-22, Comic Book and Art fans can come together at the Hynes Convention Center to enjoy a film festival, art auction, portfolio review by Marvel Comic artists themselves and guest comic book artists. Tickets are $20 for one day or $35 for the whole weekend. If you would like more information regarding guests, exhibitions, and events you can visit the official website for Boston Comic Con 2012.
Want a new idea for date night this month? What about the Boston Bacon and Beer Festival? Last year's event sold out so be sure to get your tickets ASAP! It's also an event you can feel good about, as all proceeds benefit the local hunger relief organizations Lovin' Spoonfuls and Community Servings. The event takes place Saturday, April 28 from 2:30 -5 PM at the House of Blues and tickets are $37 each.
These events are sure to please both adults and children! Be sure to check them out and let us know what your favorite activity was this month!
Photo By: snappybex