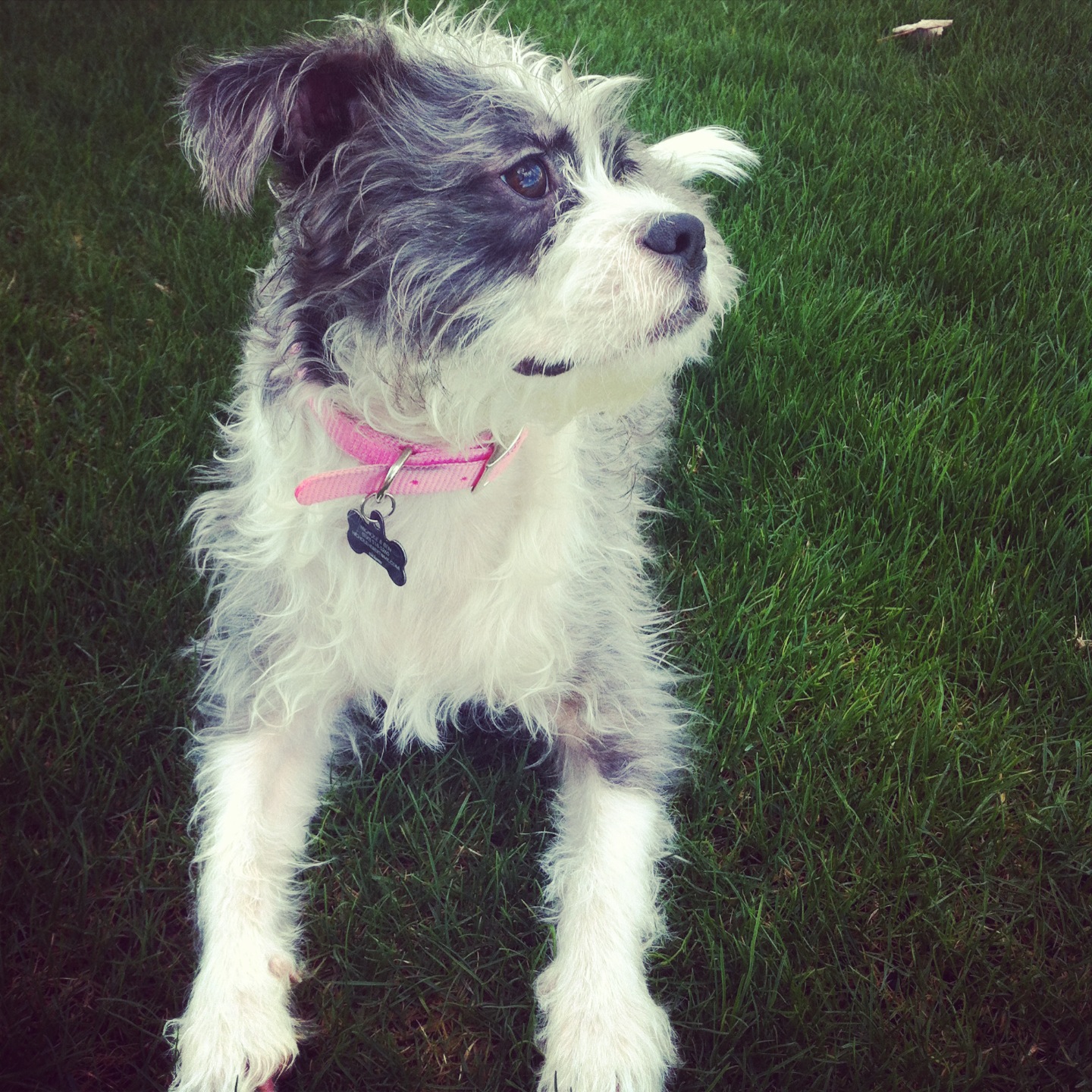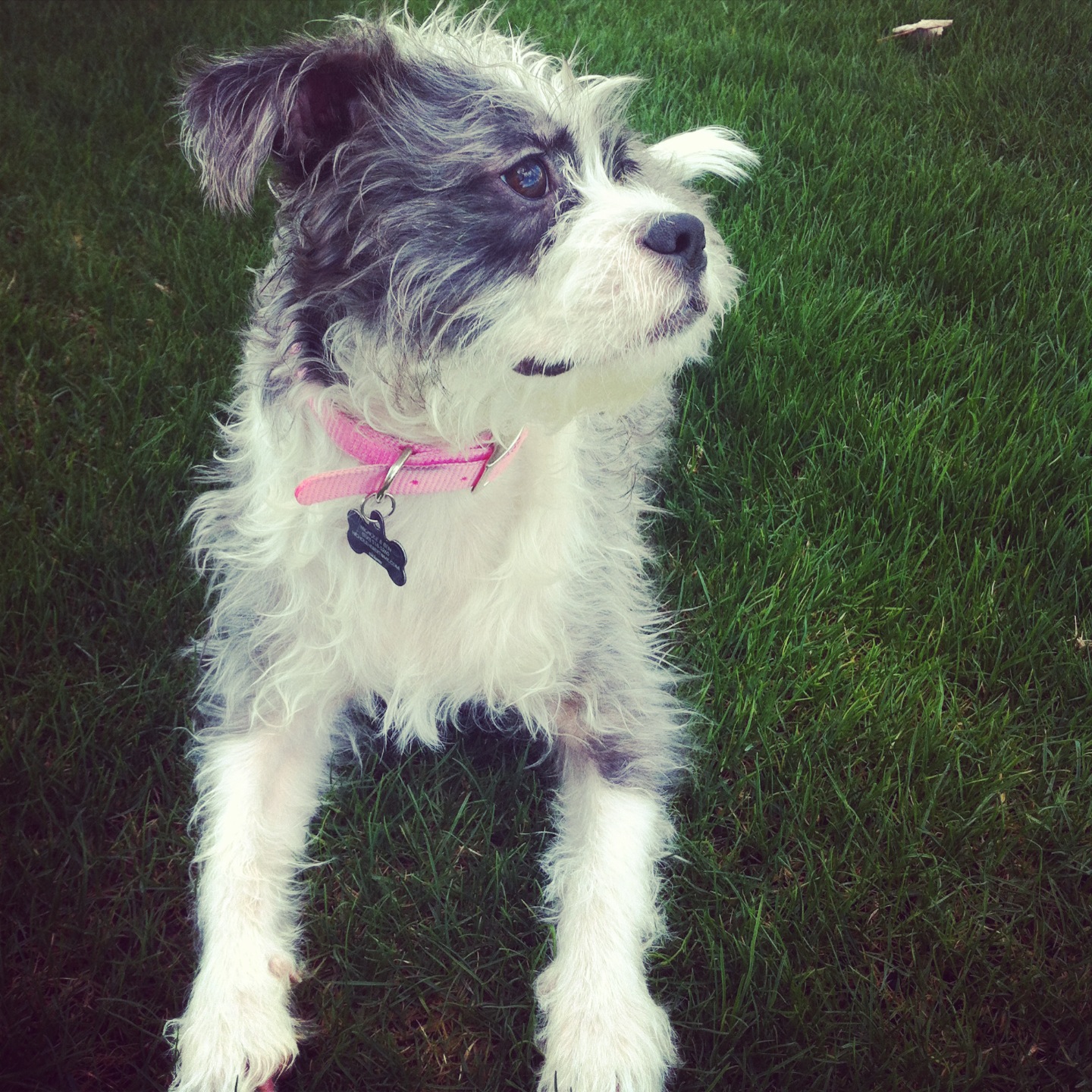 Happy Friday everyone, we're here to kick off your weekend with another furry friend interview!  Today I got to interview an adorable dog named Maya, she is the second girl that I've interviewed that is lucky enough to live in Phoenix, Arizona.  Maya is a very unique dog as she is both a rescue pup and deaf!  Although she's had some challenges so far, she has overcome them and is living in the lap of luxury!
So Maya, what is your favorite way to spend the day?
Well, the first thing I do every morning is to go for a walk with my friend Bruno, he is my neighbor's dog and we love to walk over to the park near our condo complex.  The park right inside the complex it pretty run down, so we go to the one about a block away.  The grass is beautiful and it is so clean there, they even have a doggie water fountain for us!  After my walk, I love coming home to my new bed and taking a nap!  It's a luxury king size dog bed, I have so much room to lounge and could stay there all day.
Do you have a favorite toy?
I guess you could say I'm pretty spoiled, because I have A LOT of toys to choose from!  My favorite in particular are the ones that I can use for tug of war, as long as I can find someone to play with me.
What about a favorite treat?
My dad says I am just like him because I love to eat so much, and as I said I am pretty spoiled so I get a lot of treats.  Out of all of them, I like milk bones a lot, they aren't too rough on my teeth and taste delicious!
Is there anything that scares you?
My biggest fear is definitely water!  I won't go near it at all, not the rain, shower, or any large body of water.  My dad is so good to me though, he even washes me with water-free shampoo so I don't have to get near the water at all.  Other than that, the vacuum is my other nemesis, it is always trying to chase me!  I'm deaf so I can't hear it coming, but I always stay a few steps ahead of it because I'm pretty quick.
It's not every day we interview a deaf dog, how did everyone find out you were deaf?
It's a funny story actually, when my dad adopted me from the local pound, he had no idea I was even deaf!  A few days after he rescued me, we went over to his friends house to relax and watch the movie "Inception", you may have heard of it.  Anyways, I was a little sleepy and dozed off for a bit, I guess a huge action scene came on and my dad was shocked that I was able to sleep through it.  Eventually he brought me to the vet for a check up and that's when they told him the news.  He loves me just the same anyways, who could ever resist my cute little face?
Do you have any health concerns for the future?  Or have you ever been in a situation where you wish you had pet insurance?
Well as I said, I'm deaf so that poses an issue, however that would not be covered by pet insurance since it is a pre-existing condition.  I still worry about going to the vets though, and a month after I was adopted I had to go because I got an ear infection.  Soon after that I was also diagnosed with severe allergies as well.  I can't catch a break, can I?  Well, it's really my dad who can't catch a break, he did not get pet insurance for me so he had to pay for those costs out of pocket!  If he had just signed me up for a policy, those costs would have been covered.
Maya is a young girl who has had some tough luck in the health department.  At a young age, this is pretty unusual but pet owners should always be prepared for anything!  That's why calling us up at MassDrive for a pet insurance quote is so important.  Pet insurance ranges in price based on the age and breed of your pet, and in most cases is less than $80 per month which may sound like a lot, but when it comes to your furry friend, their health is priceless.  Coming up with a few extra dollars per month for your pet's benefit is much easier than paying a huge bill upfront, and we don't want anyone to have to deny their pet the care they need because of finances.  So, call us up for a quote and get your furry friend insured!