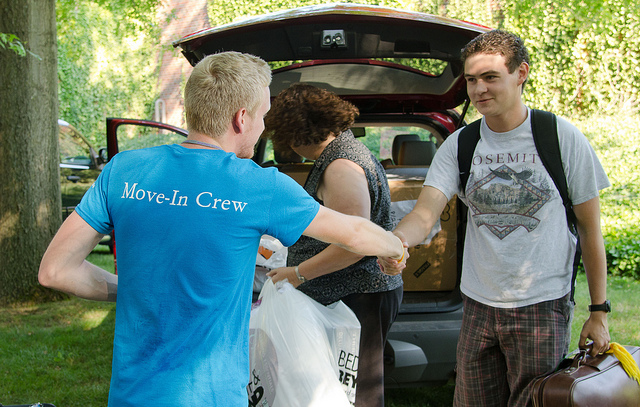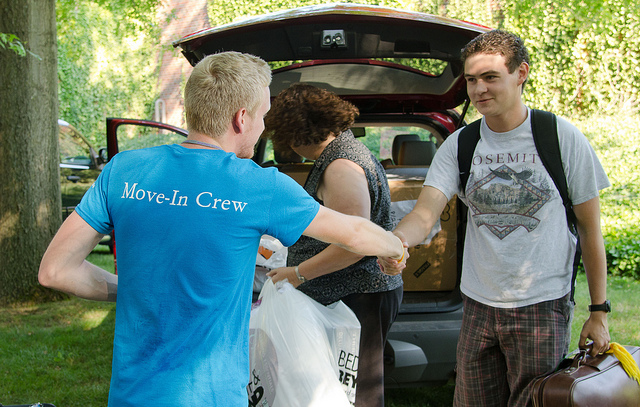 Are you a parent sending your child back to college in a few weeks?  Whether they are living in the dorms or renting an apartment, we know they are going to need a lot of supplies and that you want them to be protected!  So, how exactly would you go about that?  Insurance is a great way to protect not only their belongings, but also their liability in case of a loss.   Insurance can be confusing though, when it comes to knowing what kind to get and how much it will cost you, there can be a lot of questions.  If you have homeowner's insurance, it may extend the coverage to protect your child while they are away at school but that varies from carrier to carrier so call and find out for sure.  If your homeowner's policy won't extend their coverage, then you may want to consider renter's insurance for your child.
If you're not familiar with renter's insurance, insurance expert Bill Suneson was nice enough to explain a lot of the things you need to know, which have been summarized  below.
When a student moves into a residence hall, typically the terms of the housing agreement make it clear that the school is not responsible for stolen or damaged person property.  Further, the student becomes personally liable for any damage caused to the dorm or residence hall. The same applies to most rental agreements if a student moves into an apartment off-campus.  Without the proper insurance, students and families can incur a significant financial loss if they cause unintended damage to their residence or suffer a loss to their personal property.  For example, if someone breaks a window or steals some of your child's personal property from their dorm or apartment, without insurance they would have to replace those items or repair the damage with money out of their own pocket.
Renters insurance is an easy and affordable way to protect a student's personal property against theft, water damage, fire, etc.  It is not uncommon for a laptop computer or bicycle to be stolen from a dorm and most low deductible renters insurance plans would provide a quick replacement.
Another benefit?  A renters insurance plan protects students if they are personally liable for causing damage to their residence.  Colleges or landlords will promptly bill students for their portion of the loss. Just think about how easy it is to inadvertently triggers a sprinkler system if there was a small fire from cooking in their kitchen.   These things happen all the time, and without the proper coverage, students may find themselves with a hefty bill.
Renter's insurance is a great resource and will allow parents to sleep soundly knowing their child's belongings, and financial future are  protected.  Yes, most homeowner's insurance policies do extend coverage to students when they are away at college. However, parents should review their policies closely before a student leaves for college as some policies may have certain limitations.  For instance, policies may limit coverage to students attending college full-time or living on-campus.
However, most homeowner's policies have high deductibles and families are unlikely to file claims such as a $500 bike theft because the payment would not exceed their deductible.  Also, home insurance rates are increasing and filing small property or liability claims generally result in higher rates for the family over time.
With deductibles as low as $100 and most premiums less than $150, renters insurance is usually both valuable and affordable for students even though some coverage may exist through their parents' homeowner's policy.  As a parent, spend a few minutes going through your homeowner's policy and decide with your child if renters insurance is something you want to invest in.  You may decide that your homeowner's policy is enough and you don't want the extra coverage, but after thinking about how much your valuables actually cost, you may decide that renters insurance is right for you in which case be sure to give us a call for a quote!
Photo By: Nazareth College