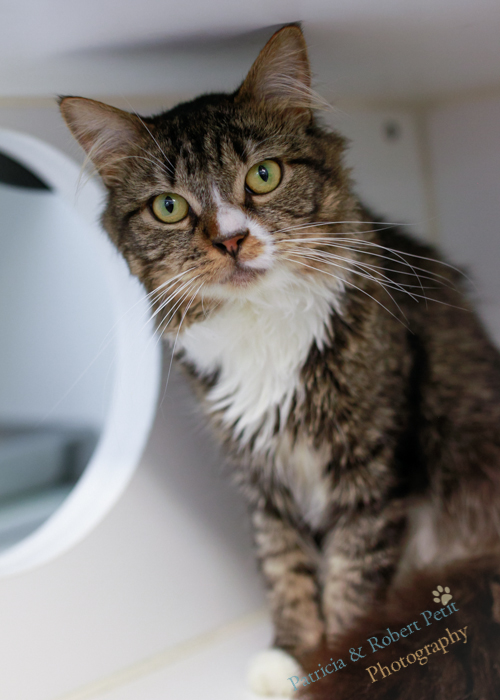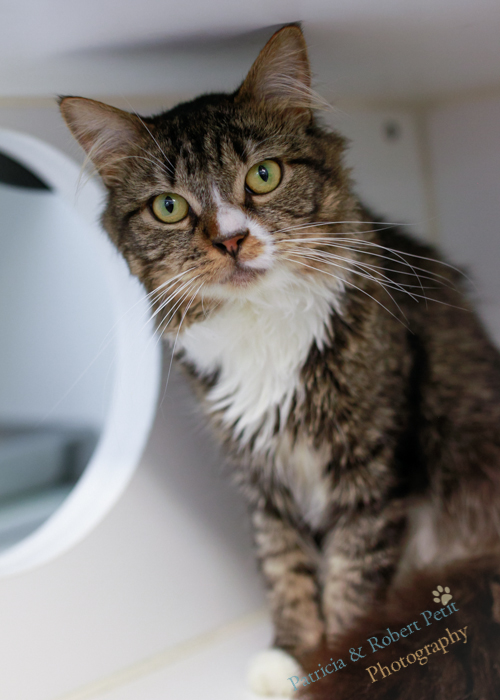 We're back with another Furry Friend Friday interview!  It's not too often that we interview cats, but today I got to sit down with Droid and ask him a few questions!  This 2 year-old cutie is up for adoption at Sterling Animal Shelter in Sterling, Massachusetts, so if you're looking for the perfect companion and lap cat, look no further!
Hi Droid! We're so excited to have a cat here today, it doesn't usually happen that often!
Well thank you, I'm happy to be here!  I love doing anything that gets me out of my cage!
So what is your favorite way to spend the day?
Well as I said, doing anything that gets me out of my cage is fun for me.  I really like being around people, which I think makes me a pretty cool cat because not all cats are as friendly as me.  I like being petted a lot and just exploring my environment, I used to live out on the streets and explored a lot, but now I'm an indoor cat because it's safer for me.
Do you have a favorite treat?
I don't have a favorite flavor in particular, but I LOVE all treats!  The staff here use them to trick me into my cage, they think I don't know what they're up to, but I really do and just can't resist a treat even if it does mean going back in my cage.
What about a favorite toy?
I have a few catnip toys here that I play with, they roll all over the place and I have fun chasing them around.  Plus, chasing them around also helps to keep me in shape.
What about fears, is there anything you're afraid of?
Not really, I'm not a very timid cat.  After being out on the streets for a while, I got pretty tough and learned how to take care of myself.  I came face to face with dogs, skunks, and some pretty crazy stuff out there in the wild and none of it scared me, so now as a house cat I can't imagine anything making me too nervous.
What do you think would be the perfect home for you?
I could really fit in anywhere, whether it's with an elderly couple that is just looking for someone to pet, or a family looking for someone to play with, I know I could have so much fun and just want to find my forever family!  I've been at the shelter for a few months now so I really hope it happens soon!
Why do you think pet insurance is a good idea for all pet parents to consider?
Well as a stray, I saw a lot of crazy stuff!  It's easy for pets to get hurt out there and pet insurance is a great way for pet parents to protect their wallet while also ensuring that their pets will get the vet care they need as well!
Droid is a very smart guy, not only is he street smart he also knows how to plan for the future!  Pets can easily find their way into trouble, but owners can easily protect them!  Call us for a free pet insurance quote today and keep your furry friend safe no matter what!