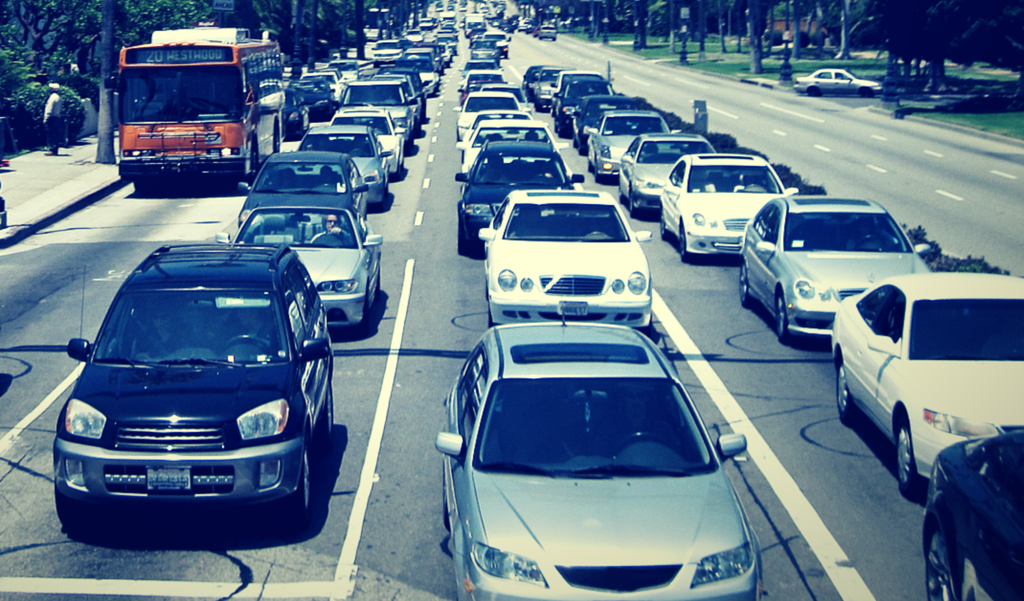 It may be impossible to completely avoid Thanksgiving traffic, but there are a few ways to minimize the frustration.
1. Avoid driving at the worst traffic times– According to Waze, the heaviest traffic will be today (Tuesday) from 4–8 p.m. Unfortunately, Wednesday doesn't look any better. In fact it could be worst especially in other parts of the country with traffic starting at 11 a.m. and continuing throughout the whole day.
2. Use alternative routes– Waze and Google maps provide real time traffic and often offer multiple routes you can take. Your usual route may not be the fastest so be sure to check the app before you hit the road! Also, if an accident or traffic jam occurs, Waze and Google maps can sometimes re-route you to a faster route.
3. Consider the longer route– While two hours driving may seem better than two and half, it's worth considering taking the longer route that's moving along than the shorter route stuck in traffic. Psychologically speaking, it tends to feel less frustrating for you and your passengers when you're actually driving, rather than going bumper to bumper at a snail's pace.
4. Avoid driving Sunday, or give yourself PLENTY of time– There is no good time to drive Sunday. Traffic will be crazy all day. Yes, you read that right- All day.  If you are luckily enough to wait til Monday, avoid driving 10am to noon when the worst traffic will hit.
5. Fill up on gas before you hit the road-  You do not want to have to make unnecessary stops while you travel.  If you're lucky, one tank of gas will be more than enough for your trip.  If you're traveling far, be sure to fill up your tank when gas is easily available. The last think you want is to be frantically watching your tank drain while you're stuck in traffic and no where close to a gas station.
6. Play car games to keep the kids entertained- Instead of playing the oh so annoying "Are we there yet?" game, keep these car games ready for when your kids start to get antsy.
Safe travels from you friends at MassDrive! We hope you have a wonderful Thanksgiving weekend!