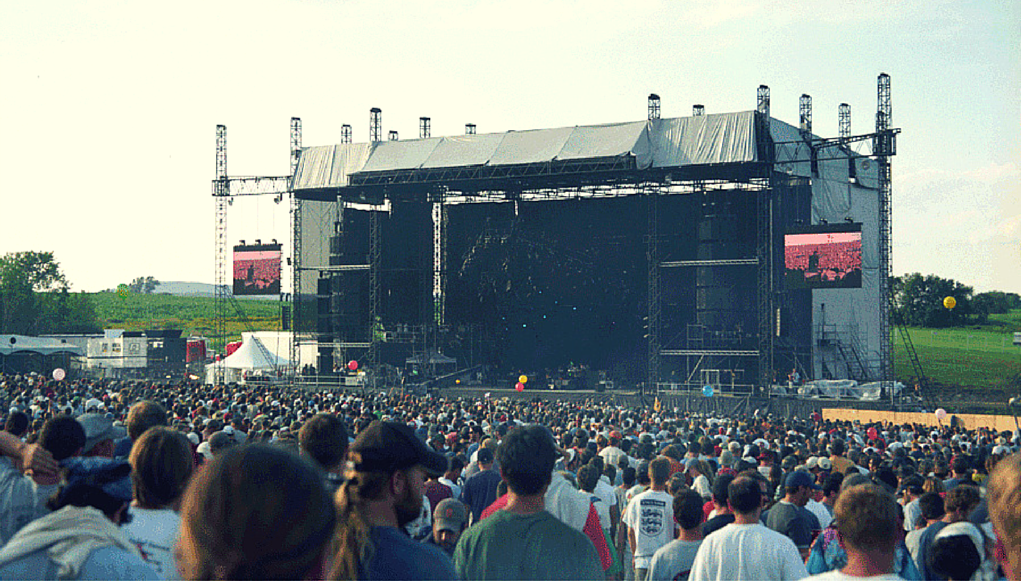 Now that warm, beautiful weather has arrived, it's time to spend every moment possible outside. Massachusetts has some amazing outdoor venues for music lovers. Here's a list of our top must-see venues this summer!
Blues Hills Bank Pavilion
Boston Harbor
Located on the Boston Harbor side, this amazing outdoor amphitheater continues to host incredible musicians and bands. This year's line up includes incredible classics like Steely Dan, to indie rock band Florence and the Machine, to new comer Lindsey Stirling and much more. Seating over 5,000 people, it's one of the largest venues in the area. Enjoy 35 concession stands, and beer, wine and champagne available throughout the pavilion. With the top of the line sound system, spectacular lighting capabilities and cool harbor breezes, this venue has everything you need for a perfect concert experience.
Edward A. Hatch Memorial Shell
Charles River Esplanade
This charming and historic outdoor venue located in the Back Bay hosts some wonderful free concerts all summer long. Build in 1941 on the Charles River Esplanade, this epicenter for outdoor performances has held some awesome concerts throughout the years including Jazz, Blues, Rock and Roll and incredible orchestras with this year's line up including Landmarks Orchestra Classical Concert, Rhapsody in Green and Longwood Symphony Orchestra, A Night at the Ballet. Be sure to grab a blanket and stop by July 4th for their annual Boston Pops Orchestra and fireworks Independence Day celebration!
Xfinity Center
Mansfield
One of the largest venues in Massachusetts, the Xfinity center can fit over 19,900 music lovers. This big venue has some big names this summer including Dave Matthews Band, Jimmy Buffet, Florida Georgia Line, Mumford and Sons, and so much more. Xfinity also host some popular major events this summer such as Country Fest and Warp Tour. Get up close to the stage with reserved seats, or sprawl out under the sky in the huge lawn area. Don't forget to arrive early so you can park and tailgate with fellow concertgoers!
The Boatonian
Docks at Rowe's Wharf
If you're looking to dance under the stars, on a boat, the Boatonian is what you're looking for. With different theme nights complete with DJs, live bands, drinks and food, you are sure to have a great time. Starting Thursday nights, this boat sails off to the throwbacks from the 80's, 90's, and 00's. Enjoy the end of your workweek to Hip-Hop Fridays. Saturday night put on your best cowboy hat, daisy-dukes and check out the best live country bands. End your weekend by showing your support for the LGBT community Sunday afternoons on Pride Sundays.