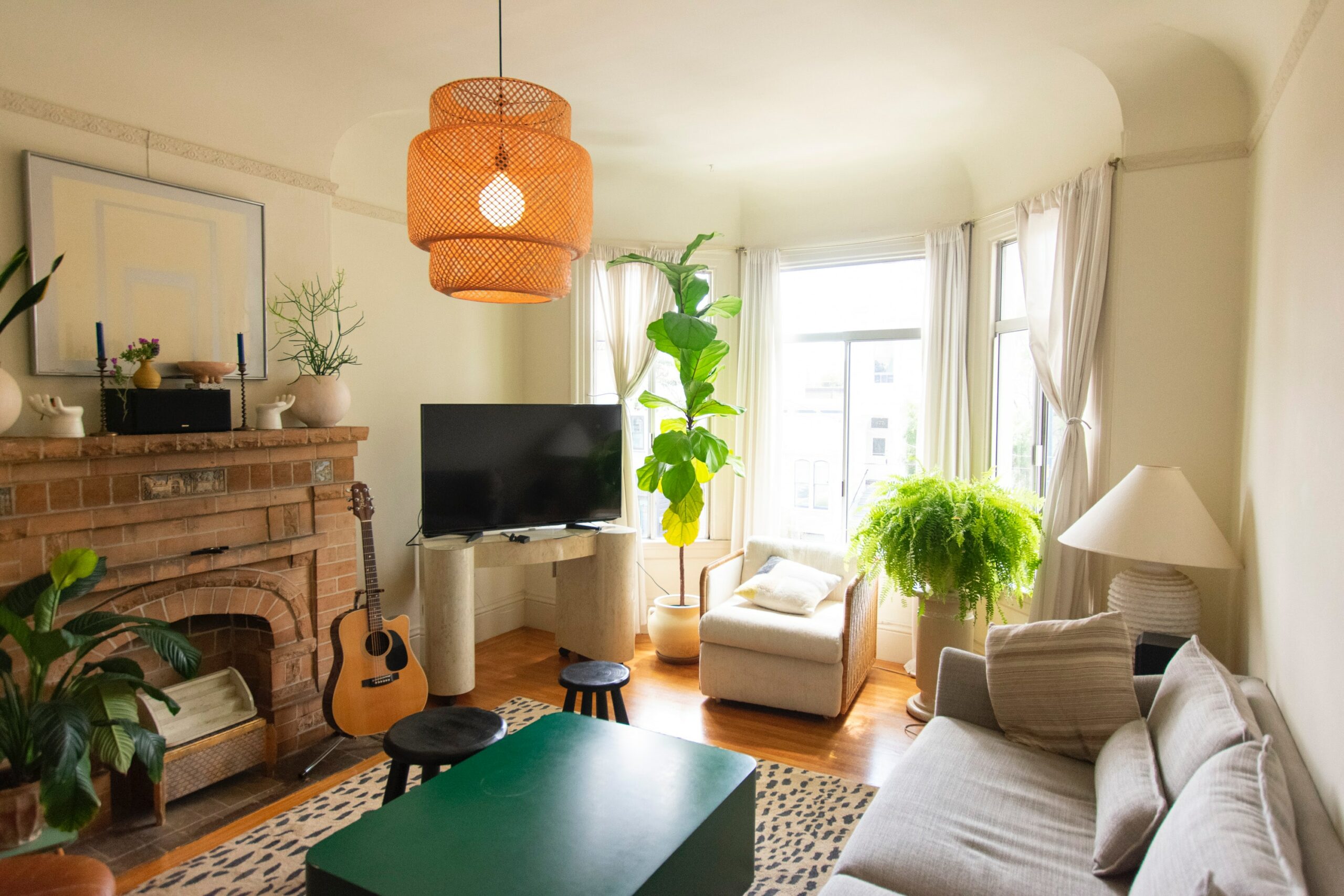 Spring is full of new beginnings and fresh starts, so what better time to look for a new place? Maybe you've never lived on your own and want some freedom, or maybe you've been in your apartment for too long and need a change of scenery. Whatever the case may be, while renting an apartment can be a very exciting process, people sometimes don't realize all the responsibilities that come with renting their own place. If you're committing to a new rental, there's a lot you should consider before you sign the dotted line. 
Do you have enough money budgeted for rent every month? Are you expecting your needs to stay the same over a year period? Will friends and family be able to comfortably visit you? Does the apartment allow pets?
These are just some of the questions you have to ask yourself before you officially decide to rent an apartment, because once you do, you may be living in that environment for quite a bit of time. Consider the following  tips when you're searching for your next rental.
Shop around and do your research
It might sound obvious, but you shouldn't rent an apartment you know you won't be able to afford each month. It's important to create a budget plan mapping out the price of rent per month, cost of utilities, furniture, and other living expenses for the unit. And always remember to allocate for any financial emergencies that may arise! List these expenses out and keep as a copy so when you do decide to rent a space you have a reminder of your spending limits to stay within your allocated budget. 
In your search, you may find it hard to come across apartments that fit your budget that you can afford. Be sure to keep checking sites like Apartments.com and Zillow to see what's out there; listings are always changing. Do you have friends or family who rent? They may have "insider" knowledge of what's available in their buildings or from their landlords' other properties, which could mean a cheaper price as well! Even if it means waiting to move longer than you anticipated, finding the place that meets most of your needs for the price you can afford is usually always worth it .
Always see your apartment in person 
Pictures don't always give you a full view of how the apartment you're renting actually looks in its current state. The pictures could be old or not include parts of the apartment that could deter potential renters, like broken furnishings and stained ceilings. And while the pictures could be accurate and up to date, there's still no way to capture the essence of what it feels like living there without seeing it in person. 
An in-person tour allows you to get a true feel for what your potential future digs may be like. You'll be able to  see how much space you'll have for storage, test the water pressure of your sinks and shower, and hear any noisy neighbors or loud external conditions. And if you really want to ensure the apartment is right for you, ask a realtor if you can see it more than once. A different time of day may show you something about the unit you didn't catch the first time you saw the place. 
Make sure to take your own pictures of the unit too, in case you don't remember something you came across. This is also helpful if you're visiting multiple properties; it'll help you compare your options and keep track of differences. And once you do decide on a place to rent, pictures will also be a good reminder of the space before you move in, helping you determine the best way to furnish your apartment and how to best store all of your belongings.
Understand your lease before you sign it 
When you sign a lease, it's a binding contract that you will rent the unit for however long that document specifies and adhere to the stated terms. It's crucial you review each section of the lease and ask the property manager about any confusing or concerning language or policies you come across. If you're finding a lot of what you were told during the tour doesn't match what is shown on the lease, then it's worth noting as well. 
For instance, are you clear on which utilities, if any, are included in your rental agreement? If there aren't any, you'll need to make sure you budget for services like gas, electric, cable, internet, and maybe even water – which ultimately adds to the price you pay for your rental for each month. Another pro tip: online accounts for utility services are helpful to monitor your usage for each service. If you notice your electric bill is a little higher than normal, it may signal you to turn off fans or the air conditioner when you're not around – just another way to save money where you can; plus you'll be helping the environment!
Always get a copy of the lease for your own records so you can look back at it throughout the term of your lease and ensure you're holding up your end of the rental agreement, while also making sure your landlord is too. 
Protect yourself with renters insurance
Some landlords may explicitly state in the terms of a lease that you are required to purchase renters insurance, but if not, securing coverage  may never even cross your mind. If you're not required to purchase renters insurance you may also be asking yourself, why pay for one more fee each month? 
However, it's really important to note that a tenant is not covered by a landlord's insurance policy; traditionally a landlord's policy only covers the building, not the belongings of individual tenants. That means, if something were to happen to your belongings – a fire, theft, water damage – you could end up paying for these out-of-pocket expenses yourself. Without renters insurance, you would also be on the hook for out-of-pocket repairs if you or a guest were to cause any accidental damage to the apartment, or if someone gets hurt in your space, they could sue you for medical expenses.
If you are renting a new apartment – or even if you've been in your place for a while – now may be a good time to protect yourself with renters insurance. Not sure where to look for coverage? No problem! Our licensed agents are able to pull and compare rates from many leading insurance companies, and find the right coverage that meets your exact needs. Click here to get a free quote today!