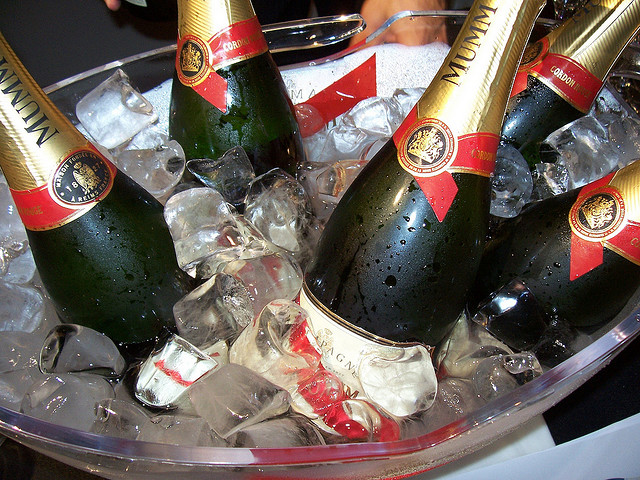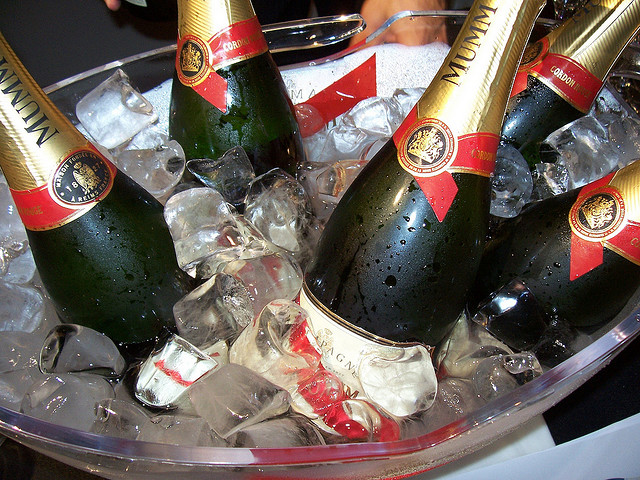 New Year's is a time for celebrating, reflection, resolutions and some auld lang syne. One of the most hyped party nights of the year, there will be lots of festivities occurring this December 31st, which happens to fall on a Saturday this year. Whether you're throwing a party, checking out the club scene or attending First Night, it is important to make sure you're safe this New Year's Eve. Drunk driving and New Year's seem to go hand-in-hand according to the statistics, so please, take measures to protect yourself and your loved ones.
Drunk driving is especially common on New Year's Eve, especially between the hours of 9:00pm and 6:00am. Every year, there are 16,000 alcohol-related car accidents. Someone is killed every half hour due to drunk driving and someone else is injured every other minute, according to Lifetips. 30% of Americans will be involved in a car accident involving alcohol – this year, resolve to not be one of them.
New Year's Day is considered to be the deadliest day of the year, second to the Fourth of July, according to ABC News. Deaths shoot up 150% on New Year's because of drunk drivers on the roads. Sadly, it isn't just driving that's unsafe. According to the Insurance Institute for Highway safety, New Year's also has the highest amount of pedestrians killed than any other day throughout the year. Be aware however you travel this New Year's.
New Year's Eve Safety Tips:
When traveling, choose a designated driver. Sure, no one likes to be left out of the partying on New Year's, but get all the passengers to pitch in for the driver's cover charge at the bar, or owe them a big favor. Regardless, if you are going to be traveling by car, make sure your driver is sober. Not only will your journey be safer, a sober driver will be better able to respond to drunk drivers sharing the road.
If you are driving and may be tempted to drink, make sure to give your keys up upon arriving at the party. Listen to your friends if they think you are too intoxicated to drive. There are always other and better options than you getting behind the wheel, and it is always better to be safe than sorry.
If you are traveling by car, as the driver or as a passenger, bring along an overnight bag just in case. This will make it less tempting to drive drunk, and you'll be able to stay over more comfortably.
Take public transportation! The MBTA will offer free service after 8pm on New Year's Eve, and the subway is open until 12:45am. This will give you enough time to go out and take in the beautiful midnight fireworks!
Call a cab. Paying a cab fare is much less costly than the price you could pay driving drunk. Don't want to deal with Boston taxis? Use Uber, a car service app that makes it extremely easy and hassle-free to get a pick up, and you won't have to worry about paying with cash or calculating a tip when you've had a few drinks.
Call the Tipsy Tow! If you must get home with your car, call AAA. The Tipsy Tow will pick you, your car and as many friends will fit in the truck up and bring you back home. Call 1-800-AAA-HELP (1-800-222-4357), anywhere in the US and Canada, 24 hours per day, 7 days per week.
Don't make excuses – there are too many options that will get you home safely. Plan ahead and keep your loved ones in mind when making your New Year's plans.
May you have a happy and safe New Year's! This year, don't let the New Year's Eve drunk driving statistics keep you from having a good time, but be diligent! I'll leave you on a positive note with my favorite version of Auld Lang Syne, one by the talented Martin Sexton! From all of us at MassDrive, we wish you the very best in the new year!
Photo by e_calamar