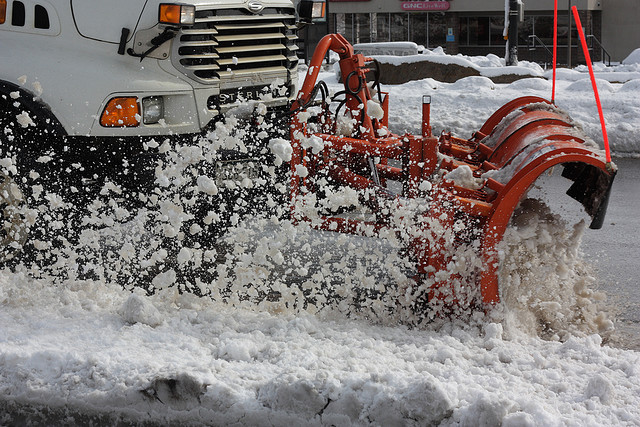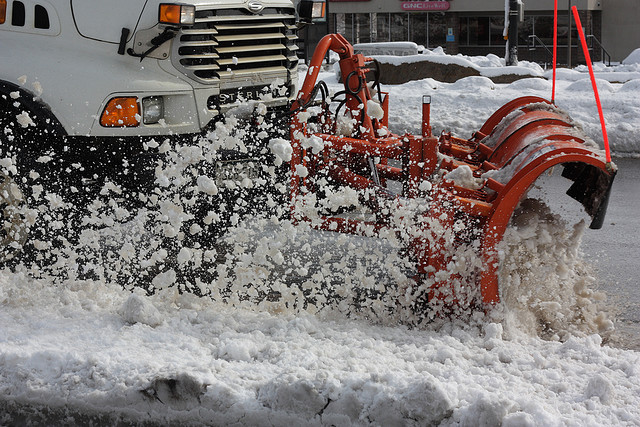 Snow driving is one of the hallmarks of residing in Massachusetts. For some, driving in the snow is the next great adventure, for others, it's a terrifying experience. Wherever you fall on the spectrum, there's no denying that snow plows are a lifesaver during a storm. Helping remove snow and ensure safety, snow plows make it possible to get around during the winter months.
Plowing is done according to a hierarchy of importance – small public alleys, side streets and dead ends are the last to be plowed, so be sure to watch out if you live on any of these routes and plan accordingly during storms!
Winter Safety Driving Tips: Driving With Plows
Snow plows can be quite dangerous if you're unsure how to drive with them. Follow these recommendations for driving with snow plows from the Massachusetts Department of Transportation for safe winter driving:
Keep your distance, don't assume plow drivers can see you. Their field of vision is limited – in addition to the blind spots of a traditional car, the snow that a snow plow stirs up may also limit the driver's visibility. To be safe, stay 70 feet (4 car lengths) from the plow truck so the driver can see you.
Use extreme caution when passing a plow. There are no laws prohibiting drivers from passing a snow plow on the road, but it is extremely dangerous to do so. The wing plow blades of any given truck can extend 2 to 10 feet beyond the width of the truck, and are often hard to see because of the snow they push to the sides while plowing. Sometimes weighing as much as a compact car, you don't want to hit one of these guys. If you must, snow plows push snow to the right, so avoid passing them on this side.
Turn on your lights. See and be seen by keeping your headlights on while driving in the snow.
Following these tips will help you drive safely and soundly around plows this winter, however, accidents do happen especially in winter conditions. If you do get in an accident, the Massachusetts Department of Transportation recommends that you assess the scene – is anyone hurt? Are you stranded? If so, or if if you feel you need to, call 911. If possible, move your vehicle off the road to clear the way for other drivers, and stay in your vehicle – it is safer than being outside during a storm. If it is dark, make sure to keep your light on with the engine running, but make sure to crack a window to keep fresh air circulating through your car – you never know if your exhaust pipe is blocked. If it's light out, turn off your engine. Keep your circulation moving while you're in the car by moving around and huddling for warmth, and if need be – make your car visible to rescuers. If you get in accident with another vehicle, make sure to exchange information, including your auto insurance information to settle any damage claims.
Driving in the snow can be dangerous, but sometimes it is necessary. When driving in a storm with plows, keep these tips in mind. Stay safe this winter!
Photo by bbearnes