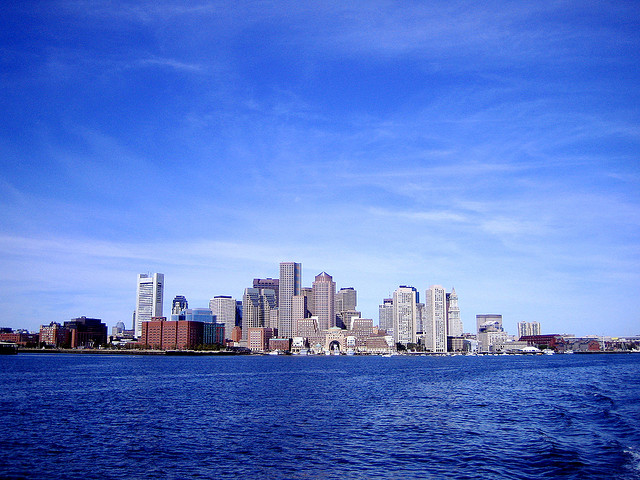 Now that February is coming to a close and March is about to begin, spring is in the air and it's that time when everyone is ready to get out and about after a chilly winter.  Although Boston is an expensive city, there are plenty of opportunities to go out on the town without breaking your budget.  We've compiled a list of free events going on in March and there is definitely something for everyone!
Who doesn't love to travel?  On Saturday March 3, 2012 the Kendall Square Community Ice Skating Rink is partnering with Icelandair for their second annual Last Bostonian Skating.  It takes place from 11AM-8PM and during the hours of 12PM-3PM guests will have the chance to win a trip to Iceland!  There will be additional prizes available and the event is to benefit Icelandair's own Special Children Travel Fund and The Children's Hospital Boston so donations are encouraged!
http://www.icelandair.us/lastbostonianskating/?utm_source=bostoncom&utm_medium=link&utm_campaign=lbs
Many people have heard of the intriguing art of acupuncture but how much do we really know about it?  It is a holistic healing method typically used to fight chronic pain such as arthritis and has been found to be an alternative to traditional pain medication.  Want to learn more?  Pathways to Wellness is a nonprofit organization that aims to provide affordable access to holistic healing and they are hosting a free "Arthritis and Acupuncture" workshop that will explore acupuncture as a viable treatment for arthritis.  Even if you don't have arthritis or know anyone who is suffering from it, this is a great opportunity to learn about something new from another culture, you may also want to inquire about their yoga programs!
http://calendar.boston.com/boston-ma/events/show/242415124-free-acupuncture-workshop
Jazz fans should definitely stop by Lesley University on March 6 and see talented young musician Grace Kelly perform live.  At age 19 Grace has already played in over 500 concerts worldwide and graduated from Berklee College of Music.  She is a rising star in the jazz world and is a talented singer, songwriter and saxophonist who has played with legends such as Wynton Marsalis. The concert goes from 4PM-6:30 PM and is open to the public.
http://www.artsboston.org/wap/event/detail/441566189
Everyone knows that St. Patrick's Day is a big deal in Boston, that's why we have the nation's second biggest parade taking place Sunday March 18, 2012 in Boston's historically Irish South Boston!  This parade has been known to attract crowds of 600,000 and is also broadcast over live TV.  The parade features multiple Irish bands playing the bagpipes of course, as well as politicians, military units, clowns, and cartoon characters for the kids.  You don't want to miss one of Boston's biggest events especially since it's free!  http://www.southbostonparade.org/
New York City may be famous for their bagels but Boston is dishing out some competition.  Finagle a Bagel is a popular local chain and their factory is in Newton which is just a short ride from Boston.  Every Monday through Thursday from 10AM-3PM guests are welcome to enjoy a self guided tour of their factory and learn the history of the bagel as well as Finagle a Bagel.  This is a great activity for kids who will enjoy seeing the bagel dough being mixed, baked, and come out on a conveyor belt. http://www.bostoncentral.com/events/tour/p17298.php
Boston has no shortage of museums and one of our most popular is the Museum of Fine Arts, conveniently located right next to the T.  Typically their admission is $22 but on Wednesdays after 4PM admission is free although a donation is suggested.  This is a great deal to be taken advantage of since the MFA has multiple exhibits from across the globe that are educational, interesting, and beautiful. This is a great event for families, couples, or groups of friends and the best part is that it takes place every week! http://www.examiner.com/luxury-travel-in-boston/mfa-free-admission-wednesdays-after-4pm
There is always something to do in Boston and luckily for those of us on a budget there are free events taking place every month as well!  If you're on a budget it's also the perfect excuse to try something new that you typically wouldn't give a chance!