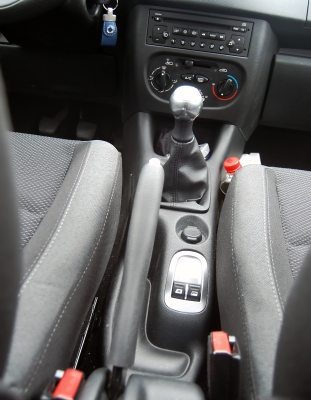 Anyone that has a long commute or sits in the car for long periods of time knows how important a good radio station is. Luckily Boston has great radio stations for every type of listener. Radio stations are great for a variety of different music genres but also provide listeners with up to date news, traffic conditions, and weather updates.  Listening to the radio and getting information there is much easier and not to mention much safer while driving!
Top 40 – Kiss 108 is definitely one of Boston's most popular and well known radio stations.  Featuring top 40 hits and an "On Air With Ryan Seacrest" segment weekdays from 10AM-2PM, they have gained a lot of notoriety and popularity, especially amongst young adults.  Kiss also does a lot of interviews with local celebrities as well as A list celebs from Hollywood.  DJ's often discuss pop culture topics and cover the news, weather and traffic conditions.
Country – Artists such as Taylor Swift, Kenny Chesney, and Rascal Flatts have been successful in integrating country music into the mainstream.  They have popularized the genre and drawn a younger crowd of fans.  If you're a fan of country music or these artists, definitely check out Country 102.5.  They play all of the newest releases but also focus on older classic songs as well.
Soft Rock –  Magic 106.7 is a great station if you want music that is work appropriate but still popular.  They mainly play classic rock and some top 40 hits but have a playlist that is a hit with both adults and children.  Their "Morning Magic" segment is especially popular with commuters as the focus is on playing more music rather than commercial breaks.  They also have giveaways, discuss the news, weather, and traffic which allow you to better plan your day but pride themselves on playing the most music in the mornings.
Rock – WAAF, One of Boston's most popular rock stations has one of the biggest personalities too.  With hosts that have names like Hill-Man and Mistress Carrie, things are sure to be interesting.  They have a great segment every weekday at noon called "Lunch Hour Hook Up" which takes requests but there's a catch, the last letter of the last song must be the first letter of the next song.  This will definitely keep you on your toes!  Every weekday at 5PM Mistress Carrie hosts the "20 Song Music Marathon" which plays 20 songs in a row without any commercials, great if you're stuck in traffic during rush hour!
Hip Hop – There's no contest in Massachusetts when it comes to hip hop stations.  Jam'n 94.5 reigns supreme in this category and for good reason.  Their DJ's are hilarious and constantly interact with fans.  At different times each morning they have a "Jam Scam" segment in which a DJ plays an elaborate prank over the phone to an unsuspecting target who is set up by friends and family members.  They also cover basic news, weather, traffic info, etc. for commuters and on the weekends have a "Top 30 Countdown" of the hottest Hip Hop songs on the radio.
Oldies – Who doesn't love an oldies classic?  From the Beatles, to Aerosmith, to Donna Summer, and Eddie Money, Oldies 103.3 is Boston's hit station for music of the 60's 70's and they have recently started featuring 80's music!  They also love giveaways and 8 times a day listeners are given the chance to call in and win $1000!  Definitely worth a listen if you ask me.
Sports – We all know sports are huge in Massachusetts, which is why we had to include some info on WEEI, Boston Sports News Radio.  They have up to the second sports coverage and literally talk about sports all day and night. Fans can call in to comment and give their opinion on coaching decisions, trades, wins/losses, and strategies.
Whatever your musical taste is, this list has got you covered and with all of these stations, there are plenty of different listening options during commercial breaks!
Photo By: Graur Codrin