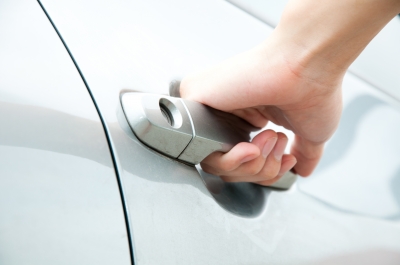 Renewing your license? It's never been easier!  Read up on some of the info you need to know for drivers license renewal in Massachusetts.
The Basics:
Your Massachusetts license is valid for 5 years and expires on your birthday.
You may renew your license up to one year prior to the expiration date.
The fee to renew a Class D driver's license is $50.
Your temporary license is valid for 30 days but can not be used as a valid form of identification.
You can not renew your Mass. license at all if you have outstanding obligations or violations that have not been paid.
If you attempt to renew your license online you will be denied and given a list of your outstanding obligations and told how to resolve them before you visit an RMV branch and complete the renewal process.
Examples of outstanding obligations include unpaid parking, excise, or abandoned vehicle tickets,  fast lane violations, an outstanding warrant, or outstanding child support payments.
With online applications and express service lanes, Mass drivers can save valuable time at the RMV.  To
renew online
, you must first complete a questionnaire to determine eligibility. If you are able to renew online, you simply pay the $50 fee and your new license will be mailed to you in 7-10 days.  If you are not eligible, you can complete the application, print it and sign it, then bring it to any RMV branch for renewal. Examples of situations where you would not be eligible to renew online would be if you are over the age of 75, or if you are a Veteran and would like the Veteran's indicator on your license, you must go into a branch as this can not be added during an online transaction.Don't forget to check your license expiration date!  Make sure that you give yourself plenty of time to renew your license before it expires.  The RMV no longer mails out renewal notices so make sure to go in at least 7 days before your current license expires so that you can receive your new license on time.  The only exception to this applies to drivers that are turning 21.  If you renew your license before you turn 21, you will be issued a vertical license that reads "under 21".  If you go in on or after your 21st birthday you will be issued the standard horizontal license.
For more information on renewing your license in MA, visit the Massachusetts RMV website or call (617) 351-4500.  You can find RMV branch locations here.
Photo By: sixninepixels