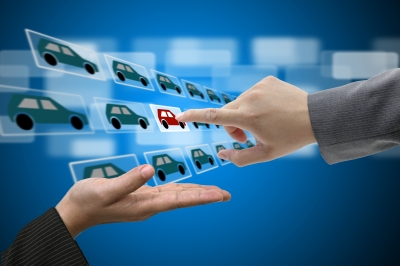 Renting a car can be quite a hassle, and confusing if you have never done it before.  There are so many questions to ask; Do I really need their insurance? How can I get the best price? How far in advance should I make a reservation? We've done some research to answer all of these questions and more so that you're prepared next time you have to rent a car.
Making a reservation?  It is wise to do this at least a week in advance to ensure you get the car you are looking for before prices are jacked up too high.  It's similar with any travel reservation, the sooner the better.  Be sure to compare rates on rental car agencies and don't forget to look at websites such as Priceline, Expedia, and Travelocity which are great sources to compare prices and make sure you are getting the best deal.  If you find a great deal through them, you may be able to get an even better deal if you go through the company directly.
When it comes to rental car insurance, policies vary depending on the agency you go through.  Certain companies require drivers to purchase coverage, typically costing $10 per day. However, many personal insurance policies cover rental cars as well.  Be sure to read through your auto policy or call your insurance agent to make sure you are covered.  If your personal insurance doesn't cover rental cars, you may still be in luck.  Some credit card companies offer benefits including collision and theft coverage on rental cars.  Again, be sure to call your credit card company and research this as it applies to you.  Some credit card companies also mandate that you give them 45 days notice before your rental date to ensure that coverage is valid.  If you aren't covered under either of those companies, it may be worth it to get their insurance.
Inspect the car before you drive off the lot.  Rental cars have scratches and dings on them but you want to make sure they are documented before you go anywhere to avoid getting blamed for them.
Refuel the tank before you bring the car back.  While it is an option to return the car with an empty tank, the rental company will charge you much more for the gas than a gas station would.
Avoid airports.  Car Rental agencies that are located in an airport will typically cost a lot more than a local car rental.  Most charge an "airport fee" that will be added on to your bill and can be 10% or more of the total price.  Avoid this by scouting out rental agencies in the area that you could take a cab to.  Depending on how much a taxi would be to the closest one, this might be your best bet.
To save some money, rent a compact car if you can.  Not only are they better on gas, they are cheaper to rent in general.  There also tend to be less compact cars in a fleet of rental cars, so if they are out of compacts, you may be able to get an upgrade for the same price.

Choosing one driver will also save you money.  Rental Agencies will charge more if multiple people are driving, as it is deemed a higher insurance risk.  Adding an additional driver can cost up to $25 depending on the agency you use.  Your best bet is to choose one person to drive the entire trip.
Make sure there are no hidden fees.  There are a few things that car rental agencies will try and charge you for which is usually in the fine print.  First off, make sure you are on time when you return the car!  Agencies can charge you almost a full day's fee if you are even a few hours late!  Be sure to look out for charges in relation to mileage.  Some companies will allow for unlimited mileage, while others will provide a limit and charge you a fee for each mile you are over per day.  Some agencies also have limits to how many miles you can drive in general and do not allow you to cross certain state borders in their car.  You may also incur a drop-off charge if you drop off your vehicle at any agency location other than the original one where you picked it up.  You should definitely ask the agents about this if you aren't planning on returning the car to the pick-up location.  Make sure to ask the agent at the counter or call and ask about this to be exactly sure as to where and how long you can drive.
This is definitely a lot to remember, but the most important thing to take away is to ask questions.  If you're reading over a rental contract and don't know what a certain fee is or aren't sure what the mileage restrictions are, ask the agent!  They are there to answer any of your questions before you drive off the lot and are a valuable resource.  Above all stay safe behind the wheel, especially when it is a vehicle you are unfamiliar with.  Renting a car is a great option, but there is a lot of risk that comes along with it so make sure you are covered and prepared before you hit the streets!
Sources:
http://www.rentalcaradvice.com/
http://today.msnbc.msn.com/id/23471992/ns/today-money/t/secrets-renting-car-without-overspending/#.T4M5aL80FuU
Photo by: vichie81