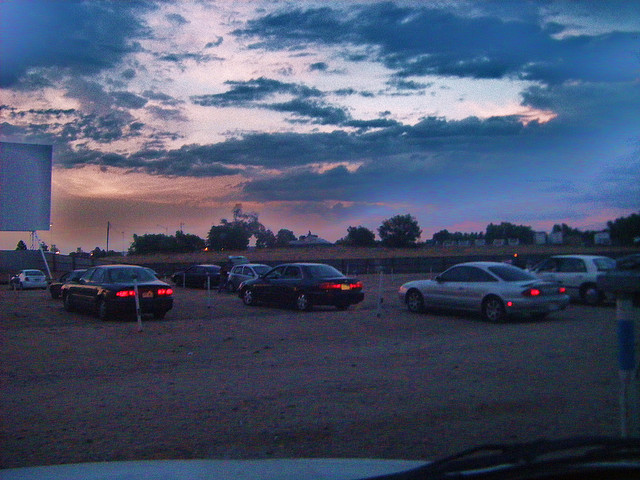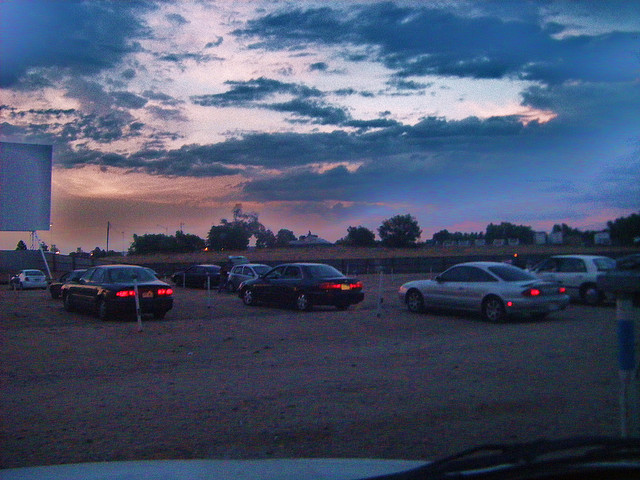 Who doesn't love seeing a great film on the big screen?  When most people think of the big screen, they imagine their local cinema.  However, how many of you have gone to an old drive-in theater to see a movie?
It's a movie experience like no other.  Not only can you see two or three movies in one night, at most drive-ins you pay a flat rate per car, not per person.  Most theaters will let you drive in with up to 6 passengers before charging a minimal fee for each additional person.  Most drive-ins are also more than happy to welcome your four legged friend so you can literally enjoy a movie with the whole family.  The sound of the movie is transmitted through your car radio or any AM/FM radio station.  Another great thing about the drive-in?  Their snacks are usually much more reasonably priced than chain movie theaters.
So where can you go to enjoy a few movies under the stars?  Unfortunately, the drive-in movie business is not as common as it used to be.   Luckily there are still some theaters in Massachusetts and in nearby states where guests are still able to set up some beach chairs and enjoy the great outdoors while catching up on some of the summer's blockbuster hits.
Mendon Twin Drive-In- This drive-in theater in Mendon, MA has been in operation since 1954 and still has a feeling of old school nostalgia.  Guests can play their favorite tune on the juke box while grabbing a soda from the antique coke machine or heading over to the ice cream shack before their movie begins.  It costs $25 per car (cash only) to enter or $35 per camper.  They are open 7 days per week, rain or shine and are also a great spot for children's birthday parties!  This is the closest drive-in theater to the Boston area.
Leicester Triple Drive-In- The Leicester Triple Drive-In in Leicester, MA offers visitors three screens to choose from for movie options.  Beginning this Friday, June 16th they are open 7 days per week!  Entry is $20 per car (cash only) and it is best to arrive early.  Even though there are three screens, certain shows still sell out.  This theater has been open since 1967 and is still proud to offer their patrons "an authentic, old-fashioned slice of Americana", as they put it.
Milford Drive-In- The Milford Drive-In is in Milford, NH, but is not far from the Massachusetts border.  Unlike other nearby theaters in Massachusetts, they take credit cards as a form of payment.  There are two screens at their location, and each night the movies start at about 8:45 PM.  Most guests arrive about an hour or so early to ensure that they get a good seat.  Of course there is a snack bar to keep patrons entertained before the movie starts and they have recently added a RC Track for guests to race rental trucks and cars.
So, next time you are trying to think of something to do this summer, consider taking a ride out to the drive-in!  It's one of the few places where guests can truly enjoy some American nostalgia while seeing blockbuster movies for a bargain price.
Photo By: bradleygee