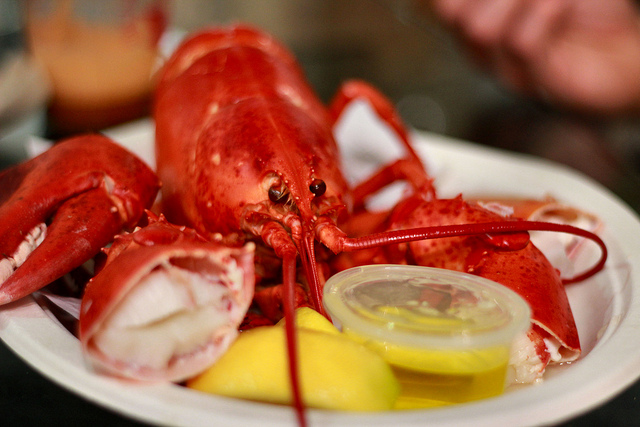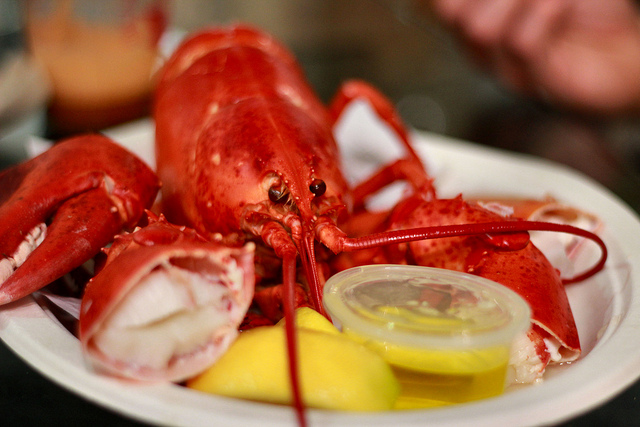 Earlier this week we wrote a post about free events this August, but there are so many awesome activities going on this month why stop at the free ones?  Celebrate the final days of summer with great food, friends, and a social life that won't quit.  We've found some of the events going on across Massachusetts this month and chosen the ones that sound the most entertaining.  So check them out and bring some friends, sadly these warm sunny days won't last much longer!
Circle the City – Circle the City is an Open Streets initiative that connects people to parks, and celebrates the local parks as one of our greatest urban resources.  It takes place on Sunday, August 5 and lasts from 10 AM – 1 PM.  There will be a car-free corridor along the Rose Kennedy Greenway in Boston where guests will be invited to play, bike, and walk safely through car-free streets.  There will be free live performances, outdoor fitness, dance and yoga classes, Farmer's Markets, bike clinics, children's activities, culinary demonstrations, a scavenger hunt, photo booth, food trucks, free samples, an electric car demonstration, roller skating, hula hooping, and many many more activities for all to enjoy!  Stop by and get your workout in, try some free samples, and take one step closer to living a healthier, greener life!
ABBA: The Concert – Who can resist busting a move to "Dancing Queen" when it comes on?  ABBA is one of the most iconic pop groups of all time, their hits are known to listeners of all ages and have a timeless beat that anyone can enjoy.  Now is your chance to see the top ABBA tribute group in the world, they have done over 1,000 shows and this concert features two originial members of the ABBA rythm section.  This group has been hailed "the closest to ABBA you'll ever get" and are known for their amazing sound and live "ABBA-esque" performance.  They are performing Wednesday, August 8 at the Zeiterion Theatre in New Bedford.  The show begins at 8 PM and tickets range from $40-$45.
Rockport Lobsterfest –  Nothing beats a lobster dinner by the sea!  The Rockport Rotary Club is hosting their annual Lobsterfest Saturday, August 11 from 12 PM – 7 PM at the American Legion Hall.  Tickets are $25 and that will buy you a hot-boiled lobster, home-made clam chowder, corn-on-the-cob, a roll, watermelon, soda, or water.  There will also be a cash menu with hot dogs, hamburgers, beer, wine and desserts.  The Cape Ann Jazz Band will be performing throughout the day and the Legion Hall is located on Beach Street right across from Back Beach!  After your meal take a stroll along the water and soak up some sun!  Tickets are available from any Rockport Rotarian, at the Legion Hall on the day of the event, at Granite Savings Bank, John Tarr Store, Rockport National Bank, Village Silversmith, or Bearskin Neck Leathers.
Brew At The Zoo – The Franklin Park Zoo is hosting their 3rd Annual Brew At The Zoo and it is sure to be a "wild" time.  This beer tasting event features stations hosted by local breweries such as Blue Hills Brewery, Long Trail Brewing Co, Samuel Adams, Cambridge Brewing Company, Narragansett Beer, and Brooklyn Brewery to name a few.  Food will be provided by local restaurants and caterers such as Piantedosi Baking Company, Popeyes Louisiana Kitchen, Utz Quality Foods, Whole Foods, Doyle's Cafe, Tavolo Pizza, and Costco Wholesale.  DJ BK will be providing the entertainment and guests will be allowed to stroll through the seasonal exhibit Zoorassic Park Tropical Forest Pavilion which is home to gorillas, a giant anteater, ring-tailed lemurs and many more.  The event is on Saturday, August 18 from 5 PM – 9 PM and Boston Super Tours will be providing free transportation to the event from Forest Hills Station from 5 PM – 7 PM and back to Forest Hills from the event starting at 7 PM until 9 PM.  Tickets are $50 in advance and $60 at the door which includes all samples.  You can feel good about spending money on an event like this because the proceeds go to a good cause!  All proceeds will support the operation and continued growth of the Franklin Park Zoo, its education programs and conservation initiatives.
Futures At Fenway –  Also taking place on Saturday, August 18 Futures at Fenway is a minor league doubleheader at Fenway Park  hosted by the Boston Red Sox.  The first game begins at 1:05 PM and will feature the Red Sox A affiliate the Lowell Spinners who will be playing the Hudson Valley Renegades from the Tampa Bay Rays organization.  The second game will pit the AAA Pawtucket Red Sox against the Buffalo Bisons who are affiliated with the New York Mets.  This is the perfect event for the sports lovers in your life as they may get a glimpse of a future MLB player before they hit their big break.  Many players from these leagues move up to the majors, Kevin Youkilis for example was on the Lowell Spinners before playing for the Red Sox.  This event is very family and fan-oriented.  Ticket prices are discounted with famiy-friendly ticket prices starting at $5, concessions are discounted and children will have the opportunity to take part in various activities such as autograph sessions with the players and on-field promotions.  This is a great way to spend the afternoon with family or friends, get your tickets while they last!
Don't miss out on these events!  They are sure to be a fun time and a great way to enjoy the home stretch of summer.  Get out and take advantage of these hot sunny days before the chill returns to the air!
Photo By: klwatts