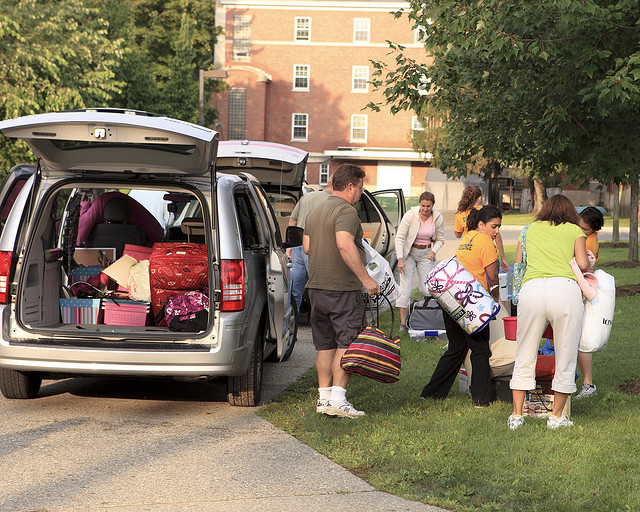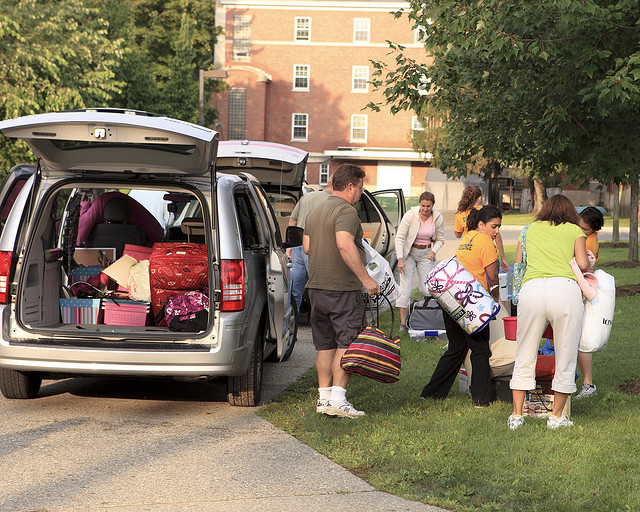 Back to school season has begun and college students are packing their bags and heading back to school where many will be without a car.  If your child is on your insurance policy and even if they have their own policy there are certain steps that need to be taken to ensure that you are not overpaying on your policy.  These simple changes can save money on your policy and there are even certain discounts that can be applied for students!
If your child is going away to school and will not have access to a car at all, the best thing to do is call up your insurance company and have their operator status changed to "excluded".  Basically this means that your child is still listed on your policy, but is not insured to drive unless you change their operator status back to "included".   Doing this will also save you big bucks, since younger drivers are inexperienced, they typically bring a premium way up, but once you list your student as excluded, your premium will likely go down significantly.  However, if they do drive your car while they are listed as an excluded driver and get into an accident, it will not be covered by your insurance.
If your child is going away to school and you choose to keep them on your policy, they are still able to drive and will be covered should they get into an accident, but if they go to school more than 100 miles away most insurance carriers offer an away at school discount.
If your child has their own insurance policy but they won't be using a car while away at school, it's best that they keep it active because cancelling a policy can have negative ramifications later.  If you do cancel a policy and then attempt to sign up for another one a few months or years down the road, most insurance companies will require you to pay the premium in full.  There are some that won't, however someone that does not have prior insurance will have a higher premium than someone who has maintained insurance.  The best thing to do in a situation like this is to have your child maintain their policy, but lower the coverage to as low as possible.  If they won't be using the car, there is no risk of an accident but lowering the coverage will make the payments less expensive.
If your child has their own policy and is driving their car to an out of state school and keeping it there, within 30 days they must get an insurance policy in that state or they will be committing insurance fraud.  This means that if they did get into an accident in a state where they are residing but do not have a policy they can potentially be sued for damages.  They need to change their license plates but may not be required to change their driver's license state, however that varies by insurance companies.
Now you know what to adjust on your policy once your child leaves for school, and you also know what they have to do if they have their own policy.  However, whether your child has their own policy or not, definitely ask about a good student discount!  Most carriers offer a discount if a full time student is on your policy with a GPA of 3.0 or higher, and same goes if they have their own policy.  So, call up your insurance company and find out exactly what your best option would be!  As always, if you are looking for insurance in Massachusetts or New Jersey, give us a call at MassDrive!  Our agents would be happy to help you out and we are open until 9PM on weeknights!
Photo By: Siena College