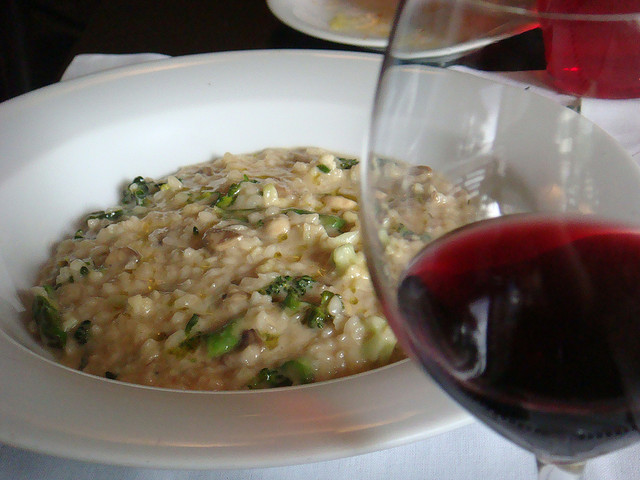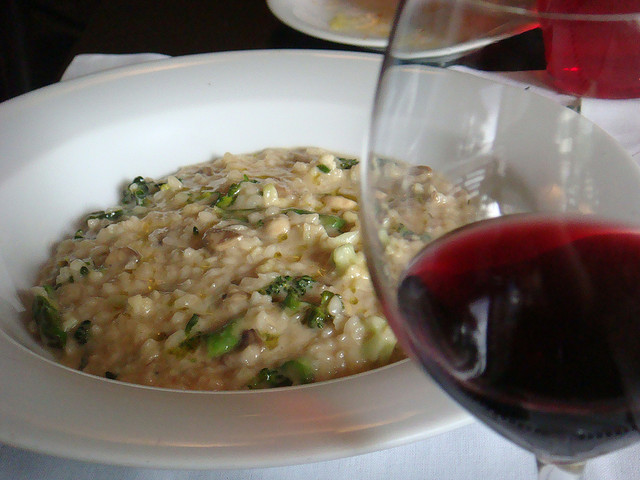 It's that time of year again!  Restaurant week is back and began Sunday, August 19 and lasts until Friday, August 24 before picking up again on Sunday, August 26 until Friday, August 31.  This is an amazing event that many locals look forward to because you can sample some of Boston's best restaurants at a very reasonable price!  Some restaurants have both lunch and dinner options, while some only offer a dinner menu.  Restaurants that participate for lunch offer either two courses for $15.12 or a three course lunch for $20.12.  Dinner consists of a three course meal for $33.12 but each restaurant reserves the right to increase prices for specialty items or certain dishes.  There are over 200 restaurants to choose from which can be overwhelming, so we've narrowed it down to the restaurants with the menus that sound absolutely delicious and will supply the best taste of Boston!  For a complete listing of participating restaurants and menus click here.
Forum – Serving up classic American fare in Boston's Back Bay, Forum offers dishes that everyone in your party will enjoy.  Their restaurant week appetizers feature classic favorites such as a margherita flatbread and fish tacos, or try a summery watermelon and feta salad.  For dinner their fettucini with seasonal vegetables sounds delicious as does their filet mignon and for dessert try to resist polishing off their apple turnover or blueberry bread pudding.  Located right near Copley Square, there are endless options for after dinner entertainment nearby.  Forum is only a short walk from the Prudential building, Public Gardens, or stroll along Newbury street and explore the shops.  This restaurant is right in the heart of Boston and has a menu that offers something for everyone.
Mija Cantina and Tequila Bar – This  Mexican hotspot is a fun stop in Faneuil Hall and is serving up both lunch and dinner for restaurant week.  A popular stop amongst locals and students, Mija is a great place to sit outside and do some people watching while enjoying some fresh guacamole.  For lunch try their braised chicken enchilada and for dinner the Atlantic swordfish vera cruz sounds amazing,  we dare you to try and resist their churros con nutella for dessert!
Oceanaire Seafood Room – Boston has always been known for seafood and especially our chowda!  The Oceanaire Seafood Room near Government Center is a beautiful spot that will make you feel as though you're deep under the sea.  The soft blue lighting and ocean theme add to it's charm and this is one of Restaurant Week's biggest bargains!  Their clam chowder is a delicious choice and a classic Boston dish to start with, although their fried Point Judith calamari sounds amazing as well.  For dinner you can't go wrong with the Chesapeake Bay style lump crab cakes or stuffed Gloucester haddock.  If you're a seafood lover, we highly recommend this stop, you definitely won't walk away hungry!
Ristorante Fiore – If you're looking for Italian food in Boston, the North End is the place to be.  There are endless options for food and many restaurants in the area are participating in restaurant week.  However, one spot that stands out is Ristorante Fiore on Hanover St.  What makes them different?  Their rooftop bar and seating provide an escape from the crowded streets below, something not many restaurants in the area can claim.  Their classic Italian dishes will appeal to any seasoned eater, especially the pollo cacciatore for lunch and risotto for dinner.  This upscale eatery will not leave you disappointed!
Toro – If you're looking for something small and light before a night out on the town, Toro has great deals on Tapas during the upcoming week!  Located in the South End, it is a short walk from the MassAve T stop and Northeastern University.  The south end is an underratedly awesome part of Boston with a lot of unique shops and stores to stroll by.  It is a nice break from the hustle and bustle of more touristy locations but still has the energy of a big city.  Try their hamburguesas (grass fed sliders with smoked tomato, alioli and pickled red onion) if you're not too into exotic cuisine.  For those of you that are more adventurous their atun crudo (yellowfin tuna with soy, spicy cucumbers, citrus and avocado) sounds delicious as does the Costilla de Buey (kabayaki glazed beef short ribs with chilled farro, cucumbers, radish and hazelnuts).
So, get out and enjoy restaurant week before it comes to an end!  If you've wanted to try one of the many restaurants that is participating, there's no better time than now!
Photo by: Claudia_midori