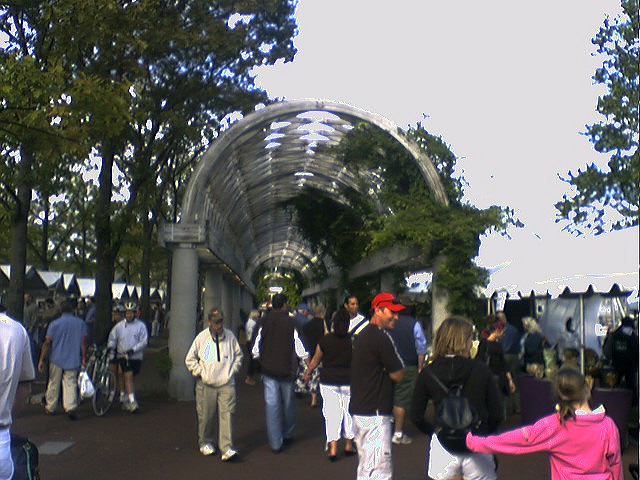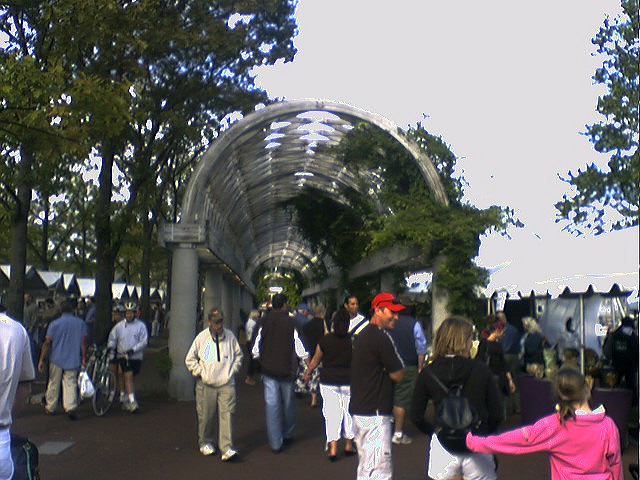 September is the perfect month to venture out for some entertainment, it's not too hot, not too cold, and the chill in the air is a nice break from the humidity of summer.  Since the weather is so beautiful, it's no surprise that there's no shortage of events taking place across the state.  As always, we love sharing the best events across the state with our readers and these events are all FREE!
Boston Arts Festival – The Boston Arts Festival is holding their 10th annual celebration in Christopher Columbus Park beginning Friday, September 7th until Sunday, September 9th.  The event begins on Friday from 6 PM – 9 PM and lasts from noon – 6:30 PM on Saturday and Sunday.  There are over 60 local artists being featured at the festival and two stages for live performances.  Featured artists will be selling their pieces each day and items include ceramics, glass, clothing, jewelry, and so much more.The park is right on Boston's waterfront and steps from the North End so the are endless options for food and sightseeing.  What more could you ask for in a free event?  Come take a stroll along the water and soak up some local culture while you're at it, the live entertainment will be non stop so there is never a dull moment!
Laser Light Show – This Sunday, September 2nd stop by Frog Pond on the Boston Common for a free laser light show!  The show begins at 9 PM and will feature laser graphics and a 3D aerial beam show synchronized to music so you'll feel like you're at an actual concert.  Radio BDC, the new station streaming live from boston.com will provide a unique music track for the event itself.  Come stop by with some friends to get pumped up before a night out or just to enjoy the bright lights flashing across the Boston skyline, either way this event is one that you don't want to miss!
Feast of the Three Saints – This Italian festival is held on Common St in Lawrence, MA and is a great event if you missed out on the Feast of St. Anthony!  Beginning Friday, August 31 until Sunday, September 2 it will feature endless entertainment including parades, vendors, Italian food, children's carnival rides, fireworks, games, music, and so much more.  The feast honors Saints Alfio, Filadelfo, and Cirino and this year marks their 89th feast!  Popular with both families and a younger crowd, it is one of the biggest Italian festivals in the northeast and it's no wonder that it has been so successful.  Take a drive to Lawrence this weekend for some free family fun and definitely stop by Tripoli's for a slice of pizza!
King Fido's Faire – Calling all animal lovers!  Want to take your furry friend out for a day of fun and support a good cause?  Stop by the Medway Dog Park in Medway, MA for King Fido's Faire, a fundraiser that supports and maintains the Medway Dog Park Saturday, September 8th from 10AM – 3PM.  Entry is free and all neutered and spayed dogs over the age of 4 months are welcome to stop by!  There will be games, contests, vendors, and raffles for those attending and there will be plenty of time for your best bud to socialize with new friends at the park.  A dog tag is required for this event and the park is off-leash so your pet will be free to roam around for the day in a safe setting.  What better way for your four-legged friend to spend the day?  Not only are you supporting a great cause for animals but you also get to spoil them rotten at the vendor booths or try your luck and see if you are one of the lucky winners in the raffle!
These events all sound like a great time and what's even better is that they are appealing to guests of all ages!  All of these events will be held outdoors which gives you the perfect opportunity to enjoy the beautiful weather we have during September!  There's no excuse not to head out to at least one of these events this month, especially since they are free!  If you happen to stop by one of these events, leave a comment and let us know, we love getting feedback from our readers!
Photo By: BalaSub