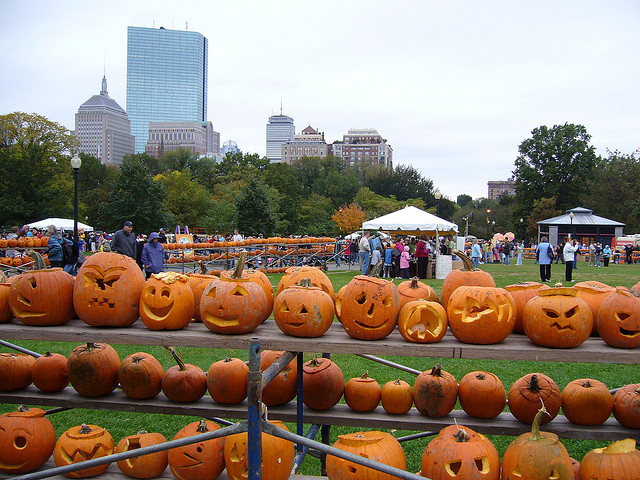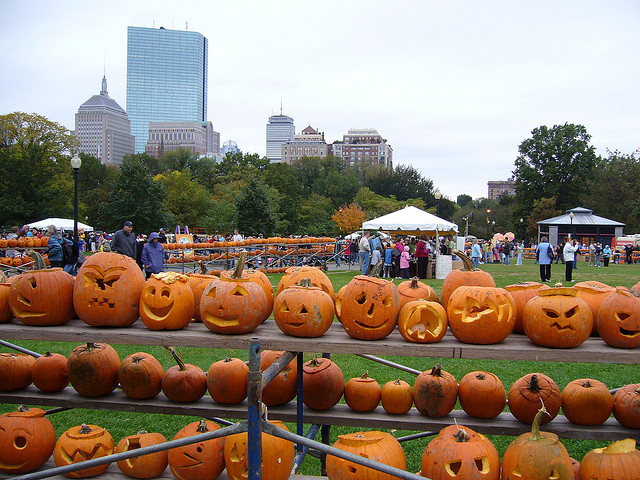 October is all about Halloween!  How will you be celebrating this month?  If you're looking to get creeped out, we've found some of the scariest events taking place, plus a few that aren't as frightening for all you scaredy cats!
Zoo Howl at the Franklin Park Zoo – The kids will love this event being put on by the Franklin Park Zoo.  It takes place the weekend before Halloween, October 27-28 from 11 AM – 3 PM each day and guests are invited to visit their favorite animals while celebrating the season.  There will be creature encounters, creepy crafts, ghoulish games, and even a haunted maze!  Children can follow the trick-or-treat trail while they check out the animals and then head over to the Haunted Maze!  There will be entertainment as well, Radio Disney will be on the main stage and on Saturday the 27th The Puppet Showplace Theatre and Catching Joy will be on hand to help create puppets and crafts.  So stop by with the family and enjoy some pre-Halloween trick-or-treating and crafts while seeing some of your favorite creatures!  This event in included in the price of admission.
BeWicked Halloween Pub Crawl – This definitely sounds like one of the best Halloween Pub Crawls in Boston.  Hosted by the Boston Ski and Sports Club, it begins on Saturday, October 27th at 12:45 PM.  Participants will be meeting at King's on Dalton Street in their best Halloween getup since there will be contests for best costume at every bar!  There will be prizes for the winners and Magner's Cider swag and giveaways for all.  It gets better, free appetizers at every bar, palm readings, drink specials, games, and goodie bags will be available as well!  The group will make 45 minute stops at the best bars on Boylston St and will end at Lir.  Tickets are $25 unless you're a member of Boston Ski and Sports Club, in which case they are $20.  A discounted 5-pack of tickets is also available for those of you going with a group and each stop is a cash bar.
Alfred Hitchcock's "The Birds" Halloween Party – Anyone who has seen this movie knows how terrifying it is, and the party is sure to be equally as scary!  The Liberty Hotel is hosting their annual costume party, Saturday October 27th at 8 PM and it is sure to be a scream!  There will be specialty cocktails, live aerial performances, and three levels of entertainment featuring sounds from DJ Michael Savant, DJ7L, and DJ Hectic.  The party will be happening all through the night and ends at 2 AM.  Tickets are $30 and can be purchased here, this event is 21+ only.
Beacon Hill With A BOO! – This haunted tour is hosted by Boston By Foot, a nonprofit educational corporation.  They host tours and lectures but this is by far their most popular event.  Tickets are $20 and the tour only takes place once a year, it begins at 5:30 PM on Halloween Night, Wednesday October 31st.  The group will gather on the steps in front of the State House on Beacon St and tickets are available here.  The tour is 90 minutes during which your guide will lead you through the streets of one of the nations oldest neighborhoods.  Listen as your guide tells tales of murders, mayhem, and ghosts that are still rumored to haunt the streets today.
Whether you want to be scared, entertained, or learn about some of the history behind the holiday, these events have got you covered!  Enjoy some of these spooky events going on this month, it's always fun to dress up and get into the spirit, the season for haunted happenings won't last long!
Photo By: pixie_bebe