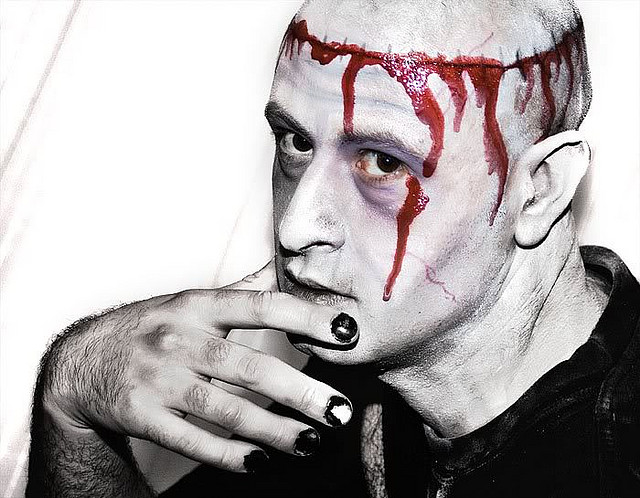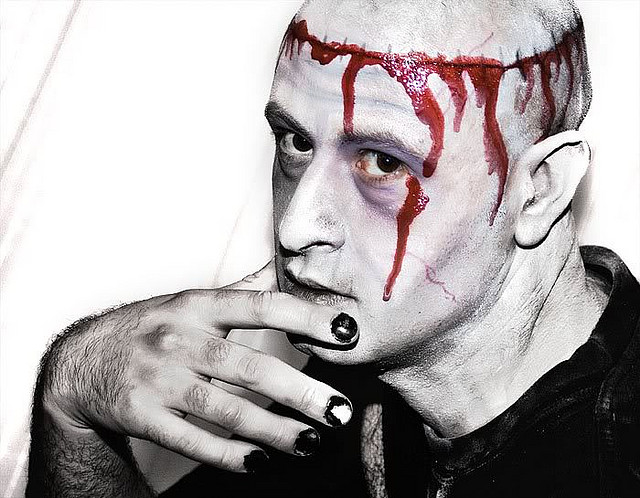 Can you believe Halloween is less than two weeks away?  The season of tricks and treats is upon us, and there's no better way to celebrate than by visiting one of these haunted hot spots!  Haunted houses are always a popular choice, but how many of you have been to a haunted ship or corn field?  Take a ride to one of these attractions before the witching hour is up, don't forget to bring some friends, you won't want to go to these haunted venues alone!
Connors Farm Haunted Corn Field – What sounds more fun than running for your life through a haunted corn maze?  Ok maybe it's not that intense, but Connor's Farm haunted corn field in Danvers does sound pretty  scary.  The story goes that in the 1940's a farmer with a dark side began harvesting a new crop, "dead people".  Personally, I would not want to visit this spot alone because not only is there a haunted corn field, there are 4 other haunted attractions as well that are included in the price of a ticket.  Take a walk through the "Asylum Burial Grounds", avoid the "Dead Clowns", and try not to get caught up in the "Satanic Panic", if you do you may have a "Tribal Nightmare".    Tickets are $22.95 which gives you access to all 5 attractions, or you can purchase VIP tickets for $35 which give you front of the line access.  You can either buy them online or on location, the attractions open at dark (approximately 6:30 PM) and close at 11 PM, the last ticket is sold at 10 PM, which is also when entry to the farm ends.  Stop by soon, the haunted corn field is only open this Friday and Saturday (October 19th and 20th) and next Friday and Saturday (October 26th and 27th)!
Factory of Terror – Take a ride down to Fall River and visit the Factory of Terror, and indoor haunted adventure featuring three different attractions, the Bloodworth Dungeon, 4D Blackout, and Phobia Mayhem which combined form the largest haunted house attraction in New England!  The Bloodworth Dungeon is a 30 room area of the factory which has been idle since 1856 when the graveyard shift discovered the bodies of all 113 factory employees, all of which had been mysteriously murdered.  If you make it through the dungeon just try to make it through the 4D Blackout tunnel without screaming, there you will face the wrath of angry corpses looking for an escape.  Finally, if you make it through the 4D Blackout, enter Phobia Mayhem, where the fears and phobias of all 113 murdered factory workers will come to life.  On October 13, 1856 this factory was deemed to be "horrific and haunted" by the city and in 1996 a group of renowned paranormal experts were admitted to the factory and confirmed a "high intensity of paranormal activity".  This factory is truly haunted and features secret passage ways and tunnels, one of which leads to Lizzie Borden's bedroom!  Tickets can be purchased online or on site and are $20 for adults.  Children 10 years and under cost $15 on site or $13.99 if you purchase their ticket online in advance.  Parking is free and you and your friends will even get a free photo to remember the night! The factory opens at 6:30 PM, for more information on dates of operation and closing times, click here.
Spooky Acres Haunted Hayride – Presented by the Millbury Youth Camp, this haunted hayride is sure to send chills up your spine.  Think you can handle the haunted ride with your driver, Psycho, through 13 acres of zombie and ghoul filled fields?  If you're brave enough to try head to Millbury either this Friday and Saturday, or next Friday, October 26th, or Saturday, October 27th.  Tickets are $10 per person or $8 for seniors and students will their school ID, children under 4 are admitted for free.  There will also be food available in the Witche's Kitchen, as well as music and of course plenty of frightening fun for the whole family.  The rides begin at 7PM and last until 10 PM, stop by with friends and the whole family, everyone is sure to enjoy!
USS Salem – Take a tour of a haunted former US Navy gunship this Halloween.  Walk the decks of one of the regions largest haunted attractions before it's too late!  Featured on the hit show Ghost Hunters, the USS Salem is located in Quincy and is truly a haunted ship.  Finding your way through the ghosts and ghouls on board is a scary feat for anyone.  For those that are extra interested in the paranormal, there is also a guided ghost tour on the ship, which costs $15 per ticket or $25 if you combine it with the general admission for the haunted ship.  It is recommended for ages 16 and up and will allow guests to use specialized "ghost hunting" equipment to track down resident ghosts haunting the hallways.  You will get to see the same areas featured on Ghost Hunters and will be able to decide for yourself whether you believe the haunted legends.  Tickets are $15 for adults, and $10 for seniors and children ages 11 and under.  A ticket for the guided ghost tour alone is $15 but a combined ticket is $25 and includes the haunted ghost ship attraction as well as guided ghost tour.  You can buy tickets and find more information on days of operation here.  You can also purchase tickets on site, they go on sale at 6:30 PM and the  gates open between 6:30 PM-7:00 PM and sales stop at 9:30 PM.
Do you dare venture to any of these haunted hot spots?  All of them sound like a frighteningly fun time and are the perfect ways to spread the Halloween spirit!  Whatever you do, don't venture off alone, that is the golden rule of horror movies so make sure to bring your friends and most of all, enjoy!
Photo By: gaudiramone