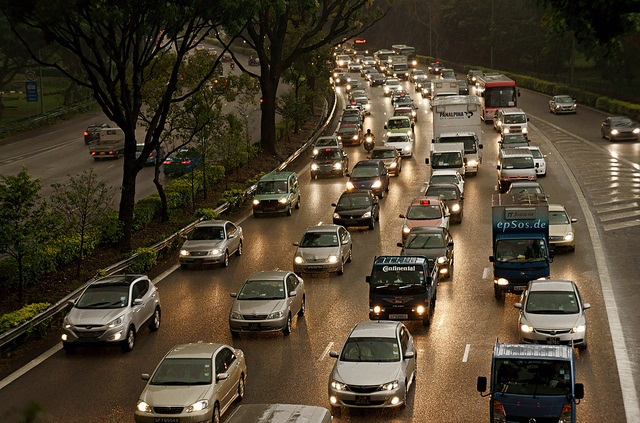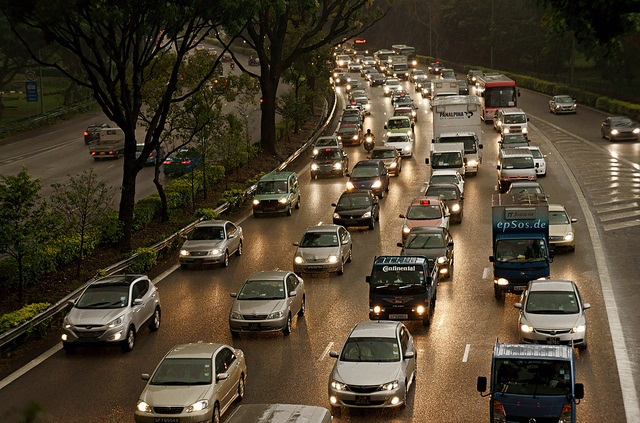 Thanksgiving is one of the biggest travel days of the year, friends and family driving across towns, cities, even states to spend the day with their loved ones.  There are a lot of things to keep in mind when traveling, whether you're taking public transit or driving yourself.   Be sure that you are minmizing stress and maximizing on family time this year with these tips!
If you're driving to visit relatives this year and know you will be going through a toll, consider getting an E-ZPass.  The transponder attaches to the front window of your car and is linked to one of your credit/debit cards or a checking account.  Once you go through the E-ZPass lane when paying a toll, your transponder is scanned and the money is taken right out of your account!  That's definitely much easier and less time consuming than waiting in line to pay with cash.  If you do plan on paying with cash, try and find out exactly which tolls you will be going through and how much they cost, that way you can have your money ready and waiting when it is your turn to pass through.
Plan your route in advance and plan an alternative route should your original option be a traffic nightmare.  Be sure that you have any necessary directions at your disposal either via GPS or designate the front passenger as your navigator.
Stressing about traffic?  Not anymore!  Check out our blog on Traffic Apps that will help you save time and avoid the rush when traveling to your intended destination.  No one likes sitting in traffic, but especially not when there's a huge delicious meal waiting for you!  These apps all have unique qualities so check them out and decide which one is right for you!
If you are traveling via the MBTA, the majority of commuter rail and T lines will be operating on a Sunday schedule on Thanksgiving day itself.  However, the Fairmount, Greenbush, Kingston/Plymouth, and Needham commuter rail lines will not be operating at all on Thanksgiving.  To accomodate riders going to and from Logan Airport, the Silver Line will be adding additional service during peak travel times before the holiday, and continuing until Tuesday, November 27, 2012.   For more detailed information on each specific line,buses, and the ferry click here.
If you will be flying during the holiday weekend, allow yourself plenty of time to arrive at the airport and get through security, as there will likely be a large volume of passengers all weekend and lines will be longer.  Also, be sure to check the status of your flight at least 24 hours in advance to be sure that it is scheduled to depart/arrive on time.  You can visit www.massport.com  for a list of arrival/departure info.
The most important tip we can offer is don't drink and drive!  If you plan on having a few drinks designate a driver!  Driving during the holidays is always dangerous because of the extra heavy volume of cars, you don't want to risk adding alcohol into the mix!
Before you head out on your holiday excursion, be sure you are properly insured!  If you have any questions regarding coverages or would like a quote, give us a call at MassDrive!  Any one of our agents would be happy to help you this holiday season!
We want everyone to have a safe and Happy Thanksgiving so follow these tips to be sure you're staying safe and beating the traffic this holiday!
Photo By: epSos.de