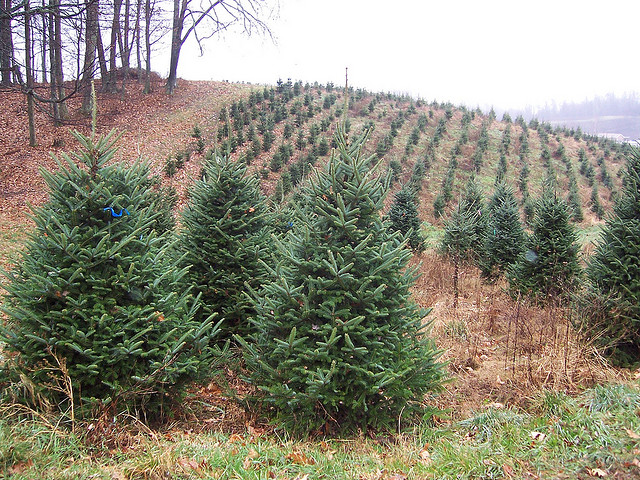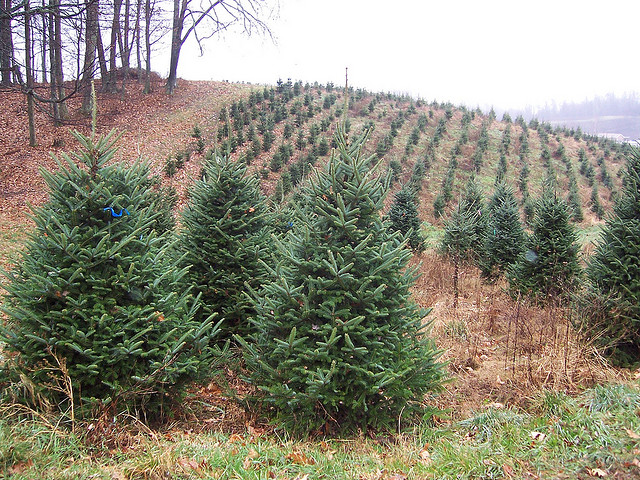 It's that time of year again, time to hunt through a giant lot of trees in search of the perfect one to grace your home.  It's an endeavor that families across the country take on each and every year, and sometimes finding the perfect tree can be more difficult than you think!  There's surprisingly a lot to consider; height, length, pine needles, the list goes on and on but once you've found the perfect tree the fun can begin!  Keep these tips in mind when making your selection this holiday season!
Before you pick the perfect tree, make sure it will fit!  Measure the ceiling height in the room where you will be displaying your tree, and once you do choose a tree, make sure it is a foot shorter than the ceiling (bring a tape measure).  This will give you enough space to factor in the tree stand and should still leave you with enough room to place a tree topper on the highest point.
Be sure that your tree is fresh!  You don't want to pick a tree that is dry and brittle with all of the needles about to fall off (and create a huge mess).  When you find a tree that you're interested in, give it a good shake.  If it is fresh the needles should stay on for the most part, if it's drying out, a lot of the needles will fall off.
Make sure the base of the tree is straight and will fit in your tree stand.  If it is warped and shaped strangely it will be very difficult to get it to stand upright in the stand, let alone stay in place for a few weeks.  It would be a good idea to measure your tree stand and find out if the opening is big enough for the base of the tree, another great use for that tape measure!
Now here comes the tricky part; getting your tree home.  Unless you own a pick up truck, this can be a very stressful task!  Most tree farms have staff on hand that can help you lift your  tree onto the roof and secure it.  Your best bet is to use bungee cords.  Once the tree is securely on top of the car, roll down the windows so that you can wrap the bungee cords over the tree, through the windows and under the roof so that the tree will stay in place.  Securing it at the top and bottom is your best bet, and be sure to wrap the bungee cord around the tree as many times as possible so it is held in tightly.  It may be a good idea to do a few laps around the parking lot with your tree just to be sure it is safe for the ride home.
Once you do arrive home with your tree, the fun and decorating can begin!  If you have a lot of ornaments, try to put the heavy ones near the top of the tree where the branches are thickest and strongest, smaller ornaments that are lightweight can be placed near the bottom of the tree.
You also have to take care of your tree if you want it to last through the holiday season, and that means lots of water.  Trees can drink a few quarts each day so it's a good idea to check your tree throughout the day and make sure the stand still has water in it.  This will keep the needles from drying out too quickly and making a giant mess on your floor.
Once you've chosen your tree, transported it home, decorated and watered it, sit back and enjoy!  There's nothing better than listening to some Christmas carols, drinking hot chocolate, and curling up by a beautiful tree so enjoy it while you can!
Photo By: liljulier