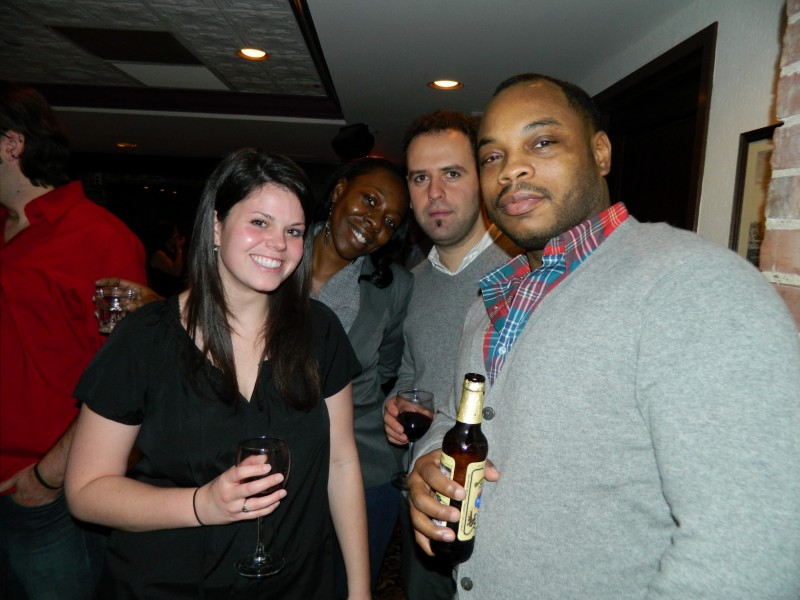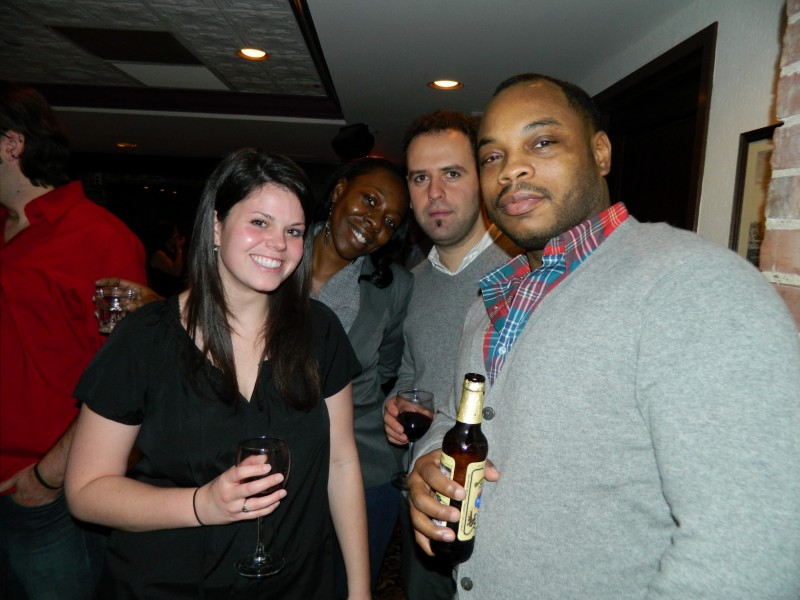 All work and no play would make us boring!  Things are usually far from boring here at MassDrive, and this year's holiday party was no exception! The team gathered for some time together outside the office to relax and enjoy some food and fun.
Eleanor, Paul and Katie are all smiles before dinner!
We got together with the NGI folks at the end of December for our holiday party to celebrate the season, the company and our new hires at Elephant and Castle in Boston (not too far from our Fort Point office!).
The newest team members at MassDrive, Jeff and Christine!
The evening featured a delicious meal, some words from Bill and Jean-Marie, and a heated game of trivia set to seasonal tunes that got us all in the holiday spirit – even if our competitive spirits were working against that!
Bill and Jean-Marie give a toast!
We were divided into four teams and face off in several rounds of trivia. Of course, it wouldn't be MassDrive if our trivia game didn't have some hard-hitting insurance questions! My team's strategy was to go big, answer confidently and cheer like we had answered the question right regardless of the outcome as to intimidate our competitors. It worked! That's right, Team North Pole brought home a win!
Team North Pole after their win!
 The party was a great time, and we all enjoyed the chance to spend some time together. A big thank you goes out to Angelique for planning such a fun night for us! From all of us at MassDrive, we hope you had a wonderful holiday season and we wish you a happy new year!