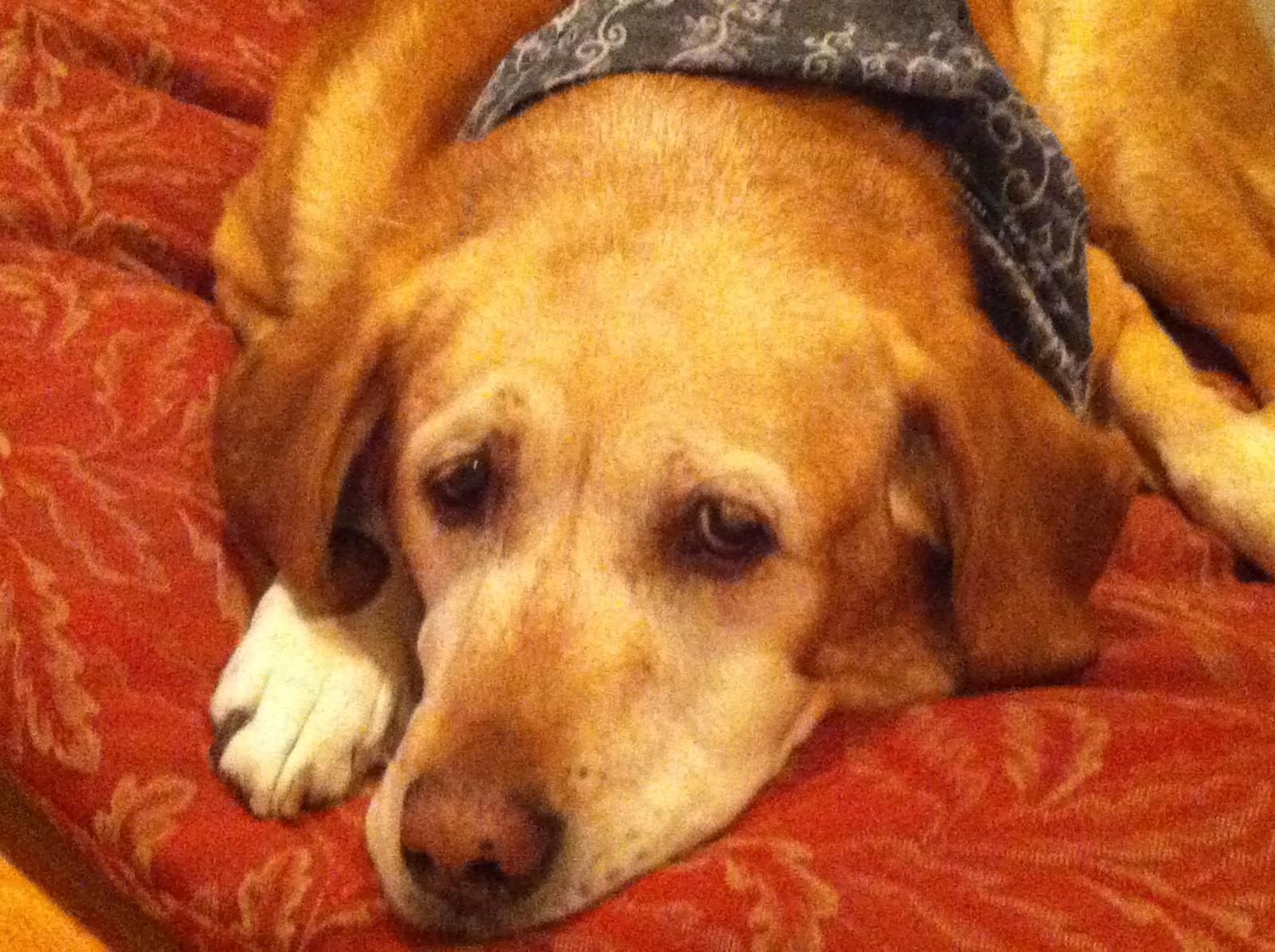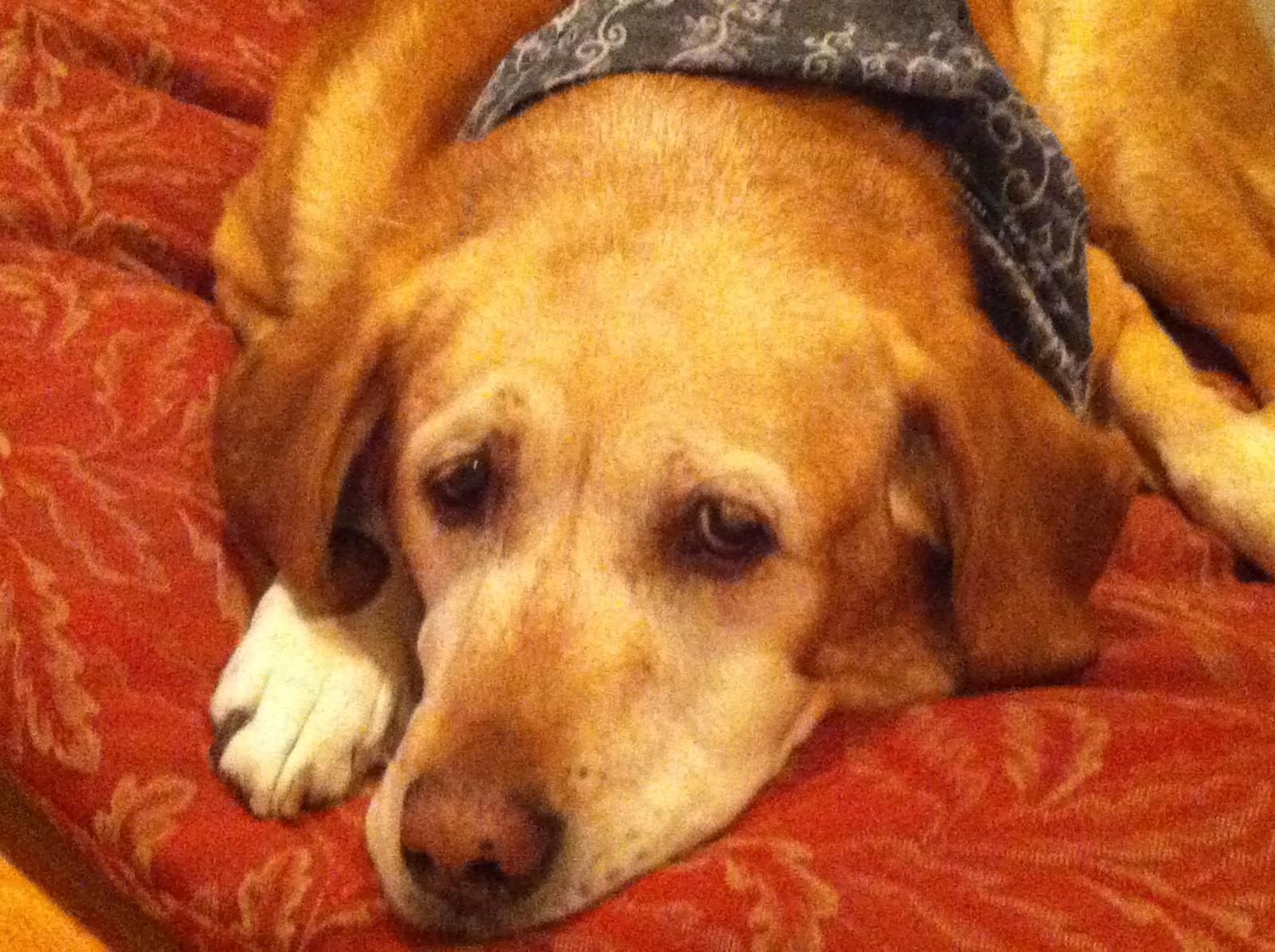 It's a snowy day here in Massachusetts but that's not stopping us from interviewing Casey for Furry Friend Friday!  Casey is a beautiful yellow lab and although she's a senior citizen, she still loves to run around like a puppy.
So Casey, what is you favorite way to spend the day?
Well, I really love spending the day with my dad, any thing we do is always fun. He's definitely my favorite person to hang out with, every time I see his truck pull into the driveway I can't help jumping up on the window sill and wagging my tail! I especially love when we lay out on the back patio and play a game of fetch now and then.  It's so relaxing especially on a beautiful sunny day!
Is there a particular type of treat that you are partial to?
You know those rawhide bones that you can chew that are also good for your teeth? I love those so much they are definitely my favorite snack!  They last longer than a biscuit and freshen my breath, there's nothing better than that crisp, refreshing feeling after you clean your teeth!
What is your biggest fear?
The stairs! They make me so nervous, I refuse to go up any big sets of steps.  When I was younger, I was climbing up a set of unfinished steps in the basement and my foot slipped through!  It scared me so much, I thought I was going to fall and there is no way I'm risking that happening again.  Other than that, small dogs make me very nervous so I try to avoid them.
Do you have a favorite place where you like to go for walks?
We live near Winchester High School and I love going there to run around the track.  I still get around pretty well too!  I have to keep my girlish figure in shape, summer is right around the corner after all!
Any chance you will be playing out in the snow today?
Maybe, as long as its not too windy outside.  I heard we could get over two feet so if I go out to play it will be early, I don't want to get stuck in a snow bank!
Do you have any health concerns at your age?
Well, unfortunately I have two torn ACL muscles in my back legs.  Those are my biggest problem because they can be very painful.  I'm on medication which really helps a lot but am not at full capacity.  My injury  would require surgery and would be very expensive to fix.  Unfortunately we don't have pet insurance so it's not in the cards but I still get around really well and enjoy life to the fullest every day!

Casey's injury is very common for labs.  All breeds typically have certain types of injuries that they are prone to them so do your research and find out what puts your pet(s) at risk.  It never hurts to prepare for the worst, having pet insurance can make all the difference in the world to your furry friend should anything happen to them.  Pets are like family, protect them like family and give us a call at MassDrive for a pet insurance quote today!