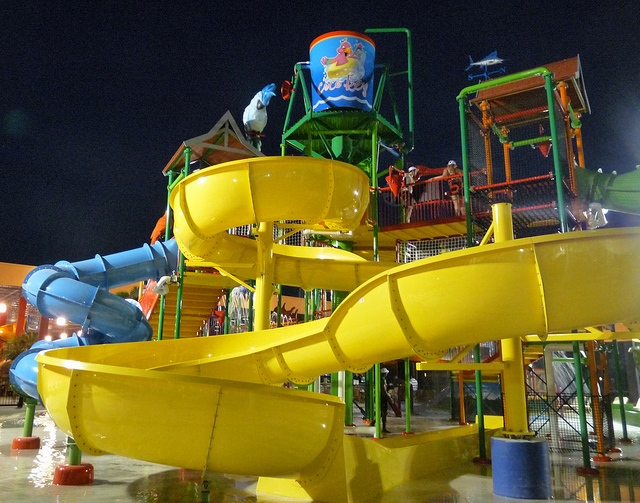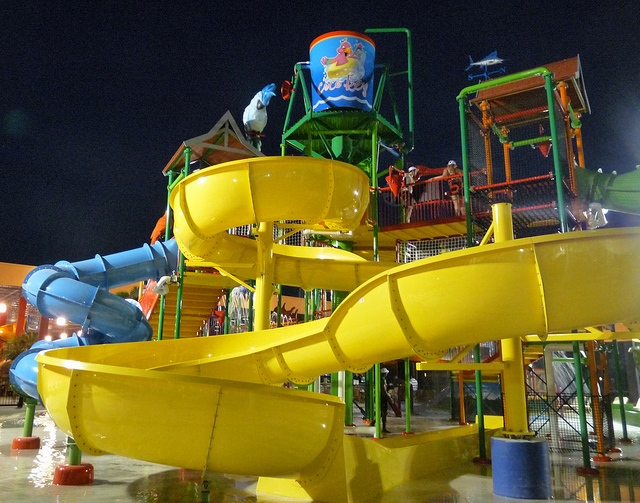 February vacation week is here!  For all of you parents that are about to enter panic mode don't worry; we've come up with a bunch of fun activities that your kids will love to do over their vacation!  Whether you get to spend a little extra time with them this week, or if you have to work while they get to play, these activities will keep them laughing and staying out of trouble, what more can you ask for?
Amesbury Sports Park – What kid doesn't enjoy playing in the snow? Take the kids over to Amesbury Sports Park this week for a fun-filled day of snow tubing!  They even have special school vacation hours and will be open from 10 AM – 9PM, February 16th – March 2nd and will be open from 9 AM – 7 PM on March 3rd.   A 3 hour tubing pass is $24 and a 5 hour pass is $32 so by the end of the day your little ones will definitely be tuckered out.  After a day on the slopes stop by the Corner Kick Pub for some pizza and hot chocolate!
CoCo Key Water Resort – Take a drive to the CoCo Key Water Resort in Fitchburg and spend the day pretending it's summer vacation!  Tickets are going fast but there are still day passes available ($30 each) for next weekend!  If you're a night owl you can get a "Twilight Pass" for $20 and swim from 4PM- 9PM any day this week!  Who wouldn't love splashing the day away inside their 84 degree water park?  The 55,000 sq foot park includes three 40-ft tube slides, an adventure river, indoor/outdoor spa, activity pool, and much more!  The park has activities that are suitable for children of all ages and even has an arcade.  Grab your flip flops, pack up the kids, and get your tickets while they last!
Basketball Hall Of Fame – The sports fan(s) in your family will love this outing.  Take a drive to Springfield this week and check out the Basketball Hall of Fame!  There are exciting events going on each day this week in honor of February vacation including  a performance from Ilze Luneau and her daughters who have displayed their skills on The Ellen Degeneres Show, Jay Leno, and ESPN!  You can check out the full program here.  Besides the special evens, the Hall of Fame is home to 40,000 sq feet of basketball history and features interactive exhibits, live clinics, and shooting contests so your superstar will be busy for hours.  Tickets are $19 for adults, $15 for seniors (ages 65 and above), $14 for children (ages 5-15), and free for children under 4.  The Hall of Fame is open until 4PM weeknights this week so get there early and be sure you have enough time to see everything!
Sky Zone – This is every kids' dream!  A place where the floor and walls are lined with trampolines, where kids and adults alike can bounce around all day and maybe even play a game of 3-D dodgeball!  Why not try a SkyRobics fitness class or take part in open jump?  Whether your children are younger or teenagers they will definitely enjoy a day at Sky Zone and the best part is that they have multiple locations.  Located in Everett, Boston, and Providence, RI, Sky Zone is conveniently located within driving distance for all Massachusetts residents.  Take a drive to one of their locations today, your children will be entertained for hours!
Keep these exciting locations in mind when coming up with ideas for February vacation week activities!  These events will appeal to children of all ages and tickets are going fast so get yours while you still can!
Photo By: Theme Park Mom