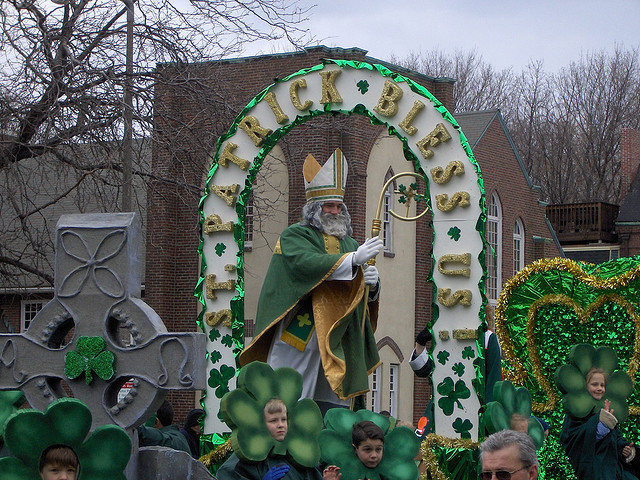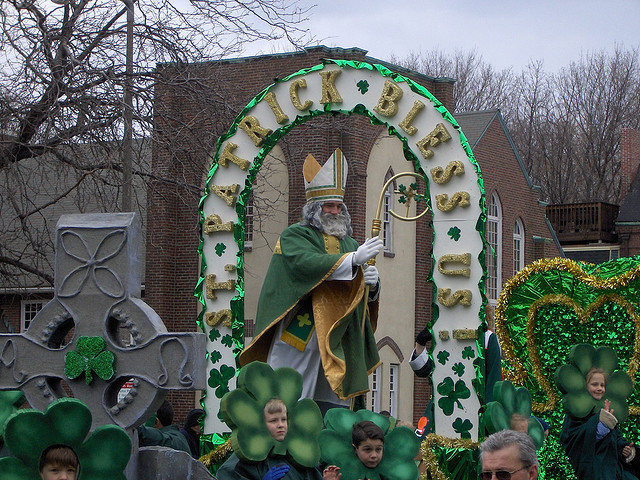 Massachusetts has one of the largest Irish-American populations across the country, so when we celebrate St. Patrick's day, we do it big!  As you can imagine, there are tons of events going on state-wide, especially since St. Patrick's day falls on a Sunday this year and most of us have the day off.  Get dressed up in green, listen to some classic Irish music, enjoy a plate of corned beef and cabbage, and enjoy the celebration!
St. Patrick's Day Celebration at the Irish Cultural Centre – This family friendly events lasts for two whole days and don't worry, there is plenty of corned beef and cabbage to go around!  The Irish Cultural Centre, located in Canton, is hosting this event which begins at 1 PM on Saturday, March 16th, and then again on Sunday, March 17th at 9 AM.  On Saturday, tickets are $5 per person after 5 PM, however on Sunday, tickets are $10 per person regardless of what time you arrive, children under 12 are free both days.  There will be games (for adults and children), traditional Irish music, Irish step dancers, and of course plenty of corned beef, cabbage, and Guinness!  Food and drinks are not included in the cost of a ticket but all entertainment and activities are.
St. Patrick's Day Parade In South Boston – What bigger hot spot will there be on St. Patty's day than Southie?  On Sunday' you'll be able to look across a sea of green for miles, as the estimated 600,000-1 million estimated attendees flock to the streets of Boston to watch this tradition unfold once again.  This parade is also viewed by millions as it is broadcasted live so if you can't actually be there at least you can watch it!  The parade begins at 1 PM and is hosted by the Allied War Veteran's Council, so you can be sure there will be many veterans walking the route as well as fireman, policemen, Irish step dancers, and many other public officials.  The route begins at the Broadway T station and loops through Southie until it ends at the Andrews T station, you can check out the whole route here.  After the parade stop by one of the local watering holes for a pint!
Green Day St. Patty's Celebration – Wear your green and hit the slopes at Mount Wachusett this Sunday, March 17th as they celebrate St. Patrick's day and going green!  Those of you that wear visible green ski clothing will receive a $17 lift ticket, and that's not all; anyone who carpools(4 or more people per car) or drives to the mountain in a hybrid car will also receive the discounted $17 lift ticket for going green!  Wear green, go green, celebrate, and save this St. Patty's day with Mount Wachusett.  After you've worked up an appetite on the slopes, head over to the nearby Black Diamond restaurant for some Irish nachos and their corned beef and cabbage dinner special.  There will also be a live performance of traditional Irish music from 1-3 PM.  This full day of fun is perfect for the whole family to enjoy!
St. Patrick's Day Parade in Holyoke – If you're not going to be in the Boston area for St. Patty's Day, there's another giant parade for the western half of the state to enjoy!  The Holyoke St. Patrick's Day parade is one of the largest in the country, and their 62nd annual celebration is bound to be the biggest and best yet.  It begins at 11:30 AM and will feature military members, policemen, firemen, color guard, step dancers,  Irish music, and of course the "queen of the green, the grand Colleen", along with many various award winners that get to ride along the festive floats.  Bring the whole family to this St. Patty's celebration, don't forget to wear your green!
All of these family friendly St. Patrick's day events are the perfect way to celebrate your Irish heritage, whether you're full-blooded Irish or Irish for the day, get your green gear and enjoy the party!
Photo By: wilbanks