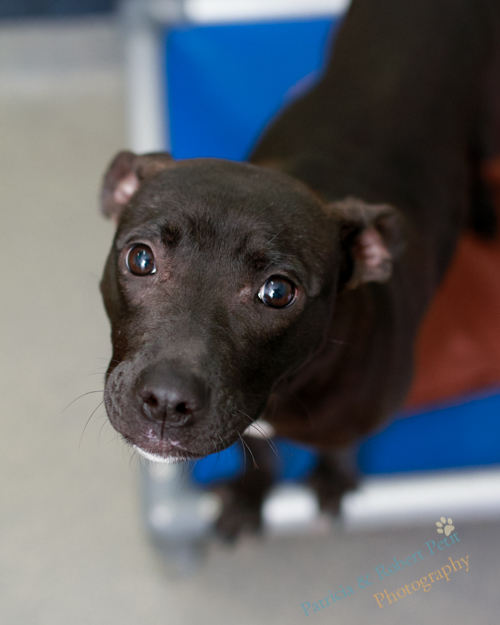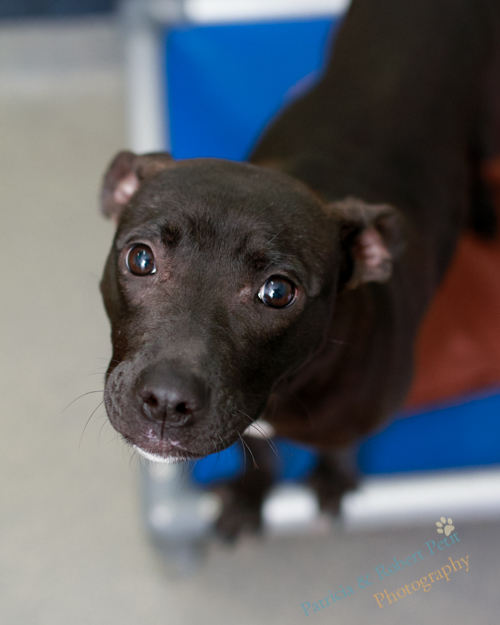 Happy Friday everyone, it's a beautiful day out there, and Aurora was nice enough to take a moment out of her play time for our interview!  This little pup is up for adoption at the Sterling Animal Shelter, she's been there for a little over a week and most of her peers have already found homes, so she is ready for her forever family!
Aurora, thank you so much for taking the time to sit down with me, I noticed you were outside running around with some friends, is that your favorite thing to do?
Yes!  I love getting outside and running around in the grass, especially on a beautiful day like this, not too hot, not too cold, it's perfect!  I have a lot of energy and playing fetch and running around outside are my favorite pastimes, after that cuddling is my favorite thing to do, but I can't sit still until I burn off all my energy first!
Do you have a favorite toy here at the shelter?
We are really lucky here, we get to share all of the toys so there is always something new to play with!  Like I said fetch is one of my favorite things to do so I love my ball, it would be nice to have toys of my very own in a real home though.
Is there anything that scares you?
Not really, I'm just a puppy so I'm very happy.  I'm not a nervous puppy either, I'd rather spend my time playing than worrying!
That's good to know, since you are so fearless you must love adventures, do you have a favorite place to go for a walk?
Well since I'm at the shelter we don't go too far, my volunteer friends bring me outside a lot though and I absolutely love it, anytime I can get out is exciting for me. They bring me out a lot because we are working on my leash training, I'm not perfect yet but am practicing!  I was originally from Tennessee and there were a lot of places to roam around down there, I hope that my new family brings me on a lot of adventures because I love to explore!
Aurora, why do you think pet insurance is important for all pet owners?
Well if you ask me, I don't have enough money to pay my own bills, and vet visits can really add up, especially when they are unexpected!  Pet insurance takes the worry out of bringing your pet to the vet (at least for you), and small monthly payments can be a lot more affordable than one big chunk of money upfront!
Aurora's right, vet bills can really add up! These bills can be extremely costly, and no one wants to pay a huge amount of money all at once, affordable monthly payments are all it takes to insure your pet's health, so call us up for a pet insurance quote today! If you're interested in adopting Aurora, please contact the Sterling Animal Shelter.