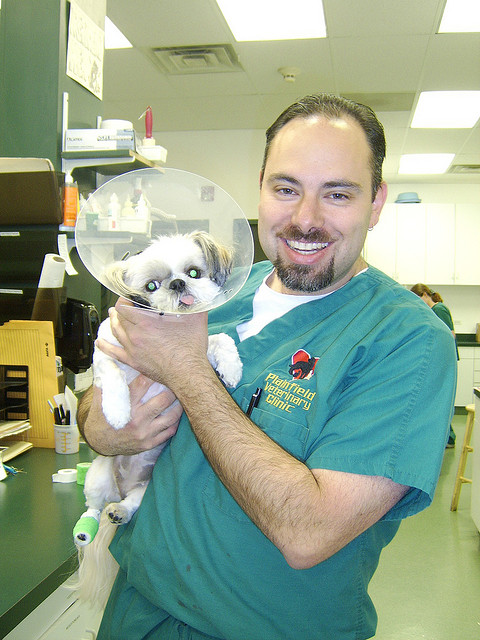 Here at MassDrive, we love our pets, and we're guessing you love your pets too, that's why we think it is so important for all pet owners to invest in pet insurance for their furry friends!  Our pets are like members of our own family why not protect them like it?  Humans have health insurance, and your furry friend should get them same care if they were to become sick!
Many animal shelters that have pets up for adoption often offer complimentary pet insurance for the first month after adoption, and then after that it's up to the owner to purchase another policy.  Policies are not as expensive as you would think, and it is definitely more affordable for most people to pay a small amount of money over a long period of time rather than having to pay a vet bill all at once.  Vet bills can add up quickly, even a simple check-up can be costly if you don't have insurance.  If you're going to the vet for anything more complex than a check-up it will likely be even more expensive, even costing thousands of dollars depending on the severity of the animal's injury or sickness.  For some, spending thousands of dollars on their pet at once is not possible, and as pet owners ourselves we know that we would never want to deny potentially life-saving care to our furry friends just because of the cost.
The cost of your monthly payment depends on a few factors, what type of pet you have, their age, and breed.  The older your dog is, the more expensive your monthly payment will be.  Purchasing pet insurance for your pet as soon as you adopt it is the best advice we can give.  It will be less expensive and you may be eligible for potential discounts the longer you remain with the same carrier.  Another reason why it's better to get pet insurance sooner rather than later is because pet insurance does not cover pre-existing conditions.  If you get pet insurance for your cat or dog as soon as it's adopted, anything that it comes down with after you purchase a policy would be covered.
Bringing your pet to the vet is inevitable, so why not be prepared?  Older pets typically have more health problems than younger pets and younger pets are more likely to find some type of trouble to get themselves into.  Whether they escape the yard and come back with a bunch of ticks, or eat something that makes them sick, eventually they will get into something that they shouldn't.
The bottom line we're trying to make is that anything can happen when you least expect it, that's why they call it an accident.  Don't break the bank paying for the vet, give us a call for a pet insurance quote today!  Our pet insurance policies are through the ASPCA and reimburse up to 90% of usual and customary covered charges, depending on state availability and you can use ANY licensed vet in the United States and Canada!  Have more than one pet?  You can save up to 10% on your policy if you have multiple pets!  These policies only cover cats and dogs, however if you have a bird or reptile, there are other carriers that can write policies for them, ask your vet to recommend one today!
Photo By: thegoinggreenboutique