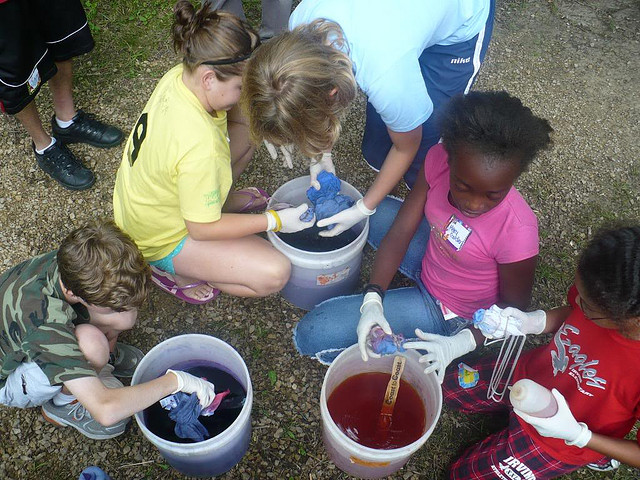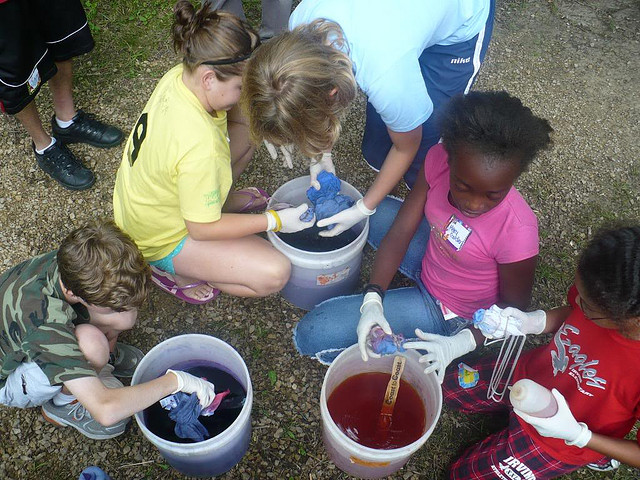 We know what you're thinking, it's the last month of summer and you need to get out and have as many fun times as possible before the chill returns to the air.  Not to worry because we've got you covered, there's still plenty of time to have some fun in the sun and plenty of events to go to!
Edgartown Sand Sculpture Contest – Need a nice relaxing beach day with the family?  Play hooky tomorrow, August 7th and take the family to South Beach in Edgartown for their annual Sand Sculpture Contest!  This family oriented event is perfect for children of all ages, so grab your pails, shovels, sunscreen, and head to the beach for a day of fun!  Registration for the contest begins at 9 AM and the contest goes from 10 AM – 2 PM and the awards will be announced at about 3 PM.
Tie-Dye Drop In Day – The Children's Museum in Easton is hosting this fun event on Friday, August 9th from 10 AM – 3 PM.  Feel free to bring your own clothing to tie-dye or purchase a white t-shirt from the museum for $5.  This event is free with admission and admission costs $7.50 per person.  If you're hungry or craving something sweet don't miss the Mix 104.1 crew handing out free ice cream from 12 PM – 2 PM!   This event will be held in the museum's outdoor facility, "The Wild Place" and gives children the opportunity to play, learn about nature, and explore the gardens at the museum while they get creative and have some fun.  No registration is needed for this event, you can feel free to drop by the museum at any time from 10 AM – 3 PM on the day of the event.  Be sure to check out the other fun activities that they have going on for future "Drop In Days"!
Boston GreenFest – Organized by the Foundation for a Green Future, Inc. this event is the nation's largest multicultural environmental music festival.  Celebrate the many ways you can "go green" and improve your local community and environment as a whole, you might even learn something new! The celebration begins on Thursday, August 15th with a kick-off concert at Boston's City Hall Plaza from 5:30 PM – 9 PM and continues on Friday, August 16th from noon til 9:30 PM and again on Saturday, August 17th from 11 AM – 10 PM.  Learn about the green products, services, networks, and jobs, enjoy the three stages of live entertainment, or take part in an interactive exhibit!  There is something for everyone at this event, even the kids will enjoy the many different games, activities, presentations, and there is even a Boston GreenFest Film Festival just for kids!  Don't miss you chance to check out some eco-fashion in the EcoPageant International!  Don't forget to pick up your Boston GreenFest discount button at local Tedeschi Food Shops in Boston, this button only costs $5 but will open the doors to major savings.  Not only can you use it during the event for special discounts from food and craft vendors, but you can also use it for discounts at local businesses around Boston and is valid at certain businesses before, during, and after the festival! 

Brew at the Zoo – Head over to the Franklin Park Zoo on Saturday, August 17th for their fourth annual Brew at the Zoo!  This beer tasting event features stations from over 30 different local breweries and food from over a dozen local restaurants!  Try as many samples as you like, enjoy the live entertainment, and take some time to visit with the many different animals on site!  This 21 + event costs $50 per ticket and proceeds benefit the Franklin Park Zoo's operations, education programs, and continued conservation efforts.  The party starts at 5 PM and goes until 9 PM, and the zoo will be providing free transportation from the Forest Hills T Station to the zoo from 5 PM – 7 PM and from the zoo back to the train station from 7 PM – 9 PM.
Which of these events do you plan on attending?  Know of a fun event that we forgot?  Be sure to let us know in the comments!
Photo By: Jim Miner