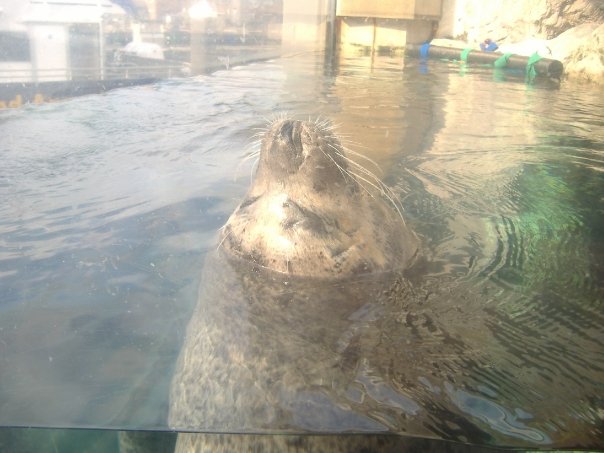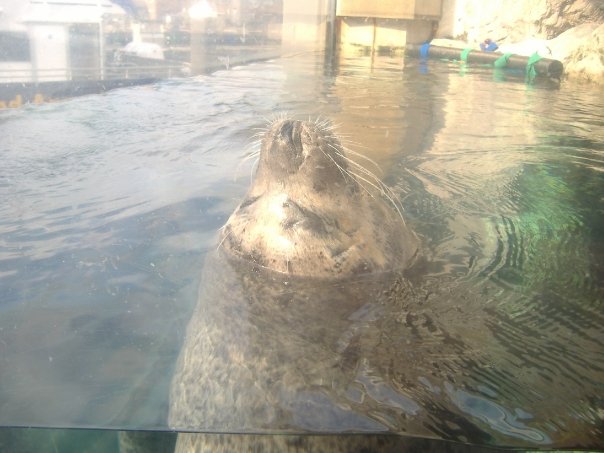 Everyone loves animals, whether you're young or old how can you resist those adorable faces?  We're very lucky here in Massachusetts because there are a bunch of different places we can visit to see some exotic creatures!  We have an aquarium, zoos, and even a butterfly place that are all reasonably priced and family friendly attractions.  Whatever your favorite animal is, there's a good chance you can see it here in Massachusetts, so head to some of these fun attractions with the whole family!
New England Aquarium – Located in Boston, the New England Aquarium is a popular destination for field trips and family fun.  There are tons of fish to see, and the main exhibit is a giant tank in the center of the aquarium which is home not only to fish, but also giant sea turtles, sharks, sting rays, and many more sea creatures.  Guests can even get a chance to interact with the animals!  There is a tide pool tank where visitors can touch tide pool animals including sea stars, sea urchins, hermit crabs, and more.  Guests can also visit the Shark and Ray Touch Tank where they can touch small sharks and sting rays!  Another cool way to interact with the animals?  Check out the marine mammal shows that take place throughout the day!  There is even an exhibit outside of the aquarium before you enter that features seven Northern fur seals and is free of charge!  In addition to their main building, there is also a Simon's IMAX theater and Whale Watch tours until November so be sure to visit and take full advantage of all the aquarium has to offer!
Zoo New England – Zoo New England refers to two zoo's here in Massachusetts, the Franklin Park Zoo in Boston, and the Stone Zoo in Stoneham.  Both have unique, exotic animals from all over the world and fun exhibits for guests to participate in.  The Franklin Park Zoo is home to giraffes, lions, tigers, zebra, warthogs, ostrich, and much more!  There's a petting zoo where children can get up close and personal with farm animals at the zoo as well!  Admission is $17 for adults, $14 for seniors (62+), $11 for children (ages 2-12) and children under 2 are free!  The Stone Zoo is home to black bears, a snow leopard, gibbons, otters, reindeer, wolves, a bald eagle, flamingos, and much more.  Admission to the Stone Zoo is $14 for adults, $12 for seniors (62+), $10 for children (ages 2-12), and children under 2 are free.  Check out one or visit both, either way you are guaranteed to have a day full of family fun!
The Butterfly Place – Located in Westford, this tropical habitat is home to New England butterflies and tropical species from all over the world.  There are also koi fish, quail birds, and caterpillars on site as well as a "show and tell bench" where there is always a staff member on site to answer any questions you may have.  There is also an educational video that plays throughout the day and explains the butterfly life cycle.  You can even take home a butterfly hatching kit so you can hatch and release your own butterfly or moth!  The butterfly place is kept at about 80-85 degrees, which is perfect for the butterflies although other areas do have air conditioning.  Parking is free, and admission is $12 for adults, $10 for seniors (65+), $8 for children (ages 3-12) and free for children 2 and under.
Whether you're a fan of lions, tigers, bear, seals, penguins, or butterflies, you can see them all and more here in Massachusetts!  All of these destinations are family friendly and fun for all, be sure to visit them all!