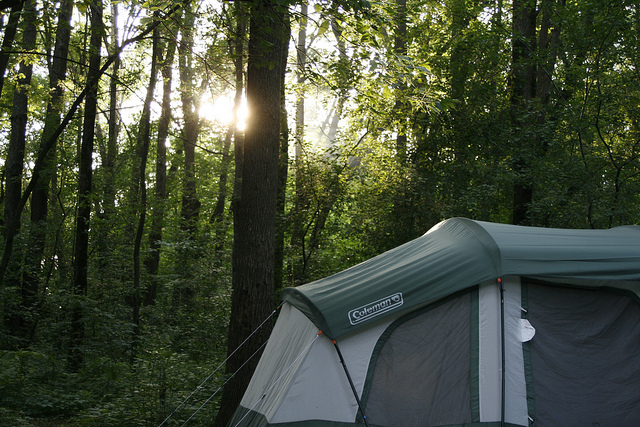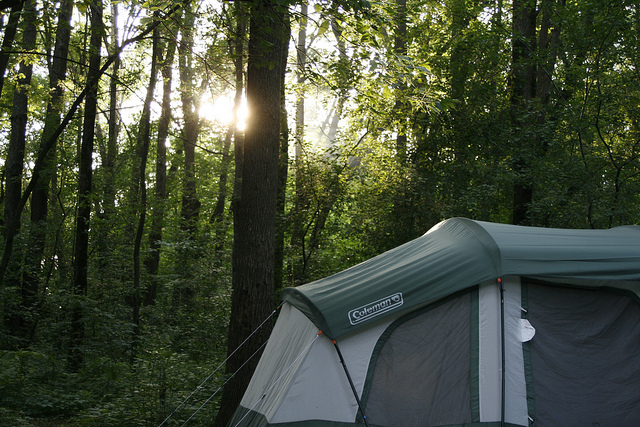 If you want to get in touch with nature and experience the great outdoors, there's no better way to do it than to go camping!  Here in Massachusetts, we have a lot of different options, whether it's on the south shore, out in the Berkshires, or on the north shore, there are options across the entire state to check out!
Wompatuck State Park – Located on the south shore, this camp ground is only 35 minutes from Boston but you will be sure to feel like you're deep in the woods.  There are 262 campsites and 140 of them have electricity, there are also restrooms and showers on site.  During the day, take advantage of the many hiking trails and explore the area, and the  12 mile network of bike paths on the opposite side of Union Street.  Mountain biking is allowed and fishing is also a popular pastime in the area.  This camp ground is also extremely affordable, sites without electricity cost $12 per night per campsite (without electricity) for Massachusetts residents and $14 for non-residents.  For sites with electricity there is an additional charge of $3 per night.  The camp ground closes October 13th so don't miss your chance to experience a night in the great outdoors before the end of the season!
Historic Valley Camp Ground – Head west this camping season to North Adams and stay at Historic Valley Camp Ground!  There are 100 sites on this camp ground with water, electricity, and some sewer sites.  Located on Lake Windsor, guests can enjoy swimming and lounging on the public beach or travel to nearby downtown North Adams which has a variety of different cultural and performing arts.  There's also boating, fishing, and a playground for the little ones.  There are lakeside, wilderness, and pull through sites for your RV, camper, or tent.  This camp ground is perfect for the whole family, so pack your bags and enjoy a weekend in nature before the cold rolls in!
Salisbury Beach Camp Ground – If you're looking for a different take on camping, this is the spot for you.  While it's not situated in the middle of the woods, you're only a short walk from Salisbury beach and tons of local attractions including an arcade for the little ones, restaurants, batting cages, and much more.  Here you can fall asleep to the sounds of the sea, and a camp site is much more affordable than a beach house! Sites are only $17 per night for Massachusetts residents and $19 for non-residents, and there is a two night reservation minimum.  The camp ground resembles a small town, with different streets lined up next to each other and there are 484 sites so there is plenty of room if you want to bring friends!
The chill will return to the air before we know it, and spending a night or two in the great outdoors is the perfect way to close out the summer season!  Grab your family, friends, and tent of course and make your reservations for one of these upcoming weekends, if the weather continues to stay as warm as it has been you may feel like you're still on summer vacation!
Photo By: anjanettew