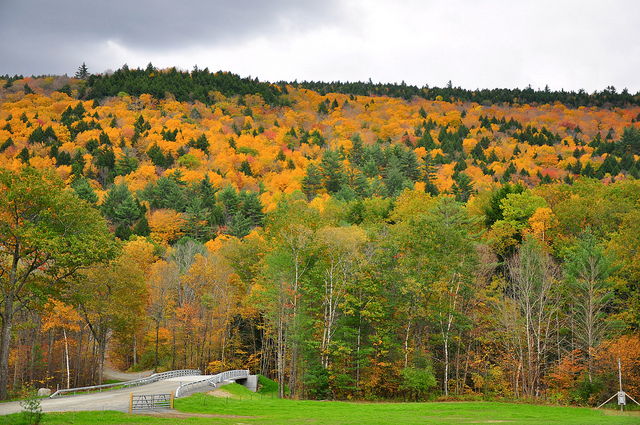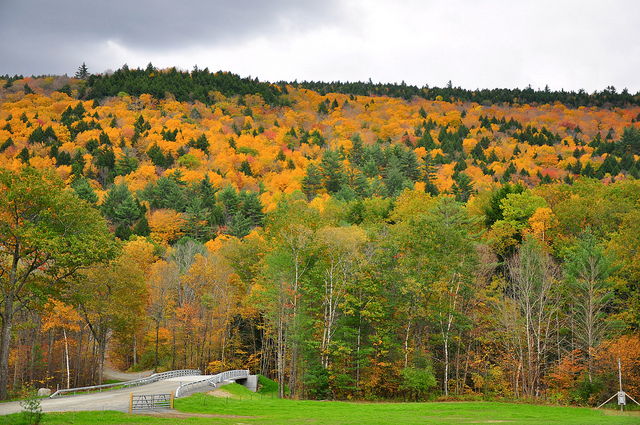 Now that it's officially fall, the leaves are starting to turn and we're starting to see some beautiful foliage across the Bay State.  During this time of year, the brightly colored leaves and crisp weather don't last too long, and taking a scenic drive is the perfect way to enjoy a gorgeous fall day!  There are so many different options to choose from, so we've asked our agents what some of their favorite drives are across the state to narrow down the list.
Route 2 – This historic drive goes through the back roads of Massachusetts, and is a favorite of our sales agent, Teresa.  It runs from Lexington and Concord all the way to the Berkshires, and is about 3 hours from beginning to end.  Not only does it have beautiful foliage during this time of year, it's also much less congested than main roads in the area.  There are amazing mountain views that make the drive totally worth it, especially on a warm, clear day.
Chickatawbut Rd – This road is part of the Blue Hills Reservation Parkways and runs through Milton, Quincy, and Braintree.  Our sales agent, Jeff, loves the mix of country and city.  The road runs through the Blue Hills so there are beautiful views of fall foliage, and even a great view of the Boston skyline along the route.  Another great perk?  You'll get to miss all the traffic on I-93!
Mount Auburn Cemetery – Our sales agent, Christine, loves going for a ride through Mount Auburn Cemetery in the fall.  This 72 acre cemetery is also an experimental garden, and features historical monuments, structures, art, and a wide variety of plants and wildlife.  It is located in Cambridge and Watertown, and has spectacular views of the city but also makes you feel like you're getting in touch with nature.  It's a nice spot to drive through, or even stroll through if you have the time.
Memorial Drive – Located on the north bank of the Charles River in Cambridge, this road is a favorite spot of our sales agent, Shawn.  It's also known as U.S. Route 3 for its entire length, and Massachusetts Route 2 over the portion west of the Boston University Bridge.  He said the view of the Boston skyline is especially amazing on a clear night, and not to be missed if you have the chance to take a ride over there.  If you can find a parking spot, he recommends stopping to take a walk along the river.
Milestone Rd – Our customer service representative, Chrissy, love taking a ride down Milestone Rd in Nantucket.  She says it's very quaint and secluded, you get to see the fall foliage and the beach on the same drive.  It's also in the middle of a wildlife sanctuary, so you may see some animals if you're lucky.   Taking a ride through Nantucket would be the perfect way to enjoy this beautiful weather we've been having!
These different roads will bring you by the beach, city, historical monuments, art,  and of course by some beautiful fall foliage.  Pack up the car, grab some friends, put on our road trip playlist, and enjoy!
Photo By: kimberlykv