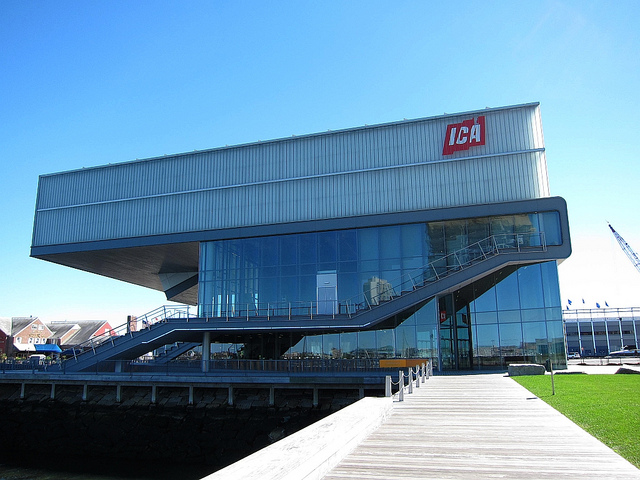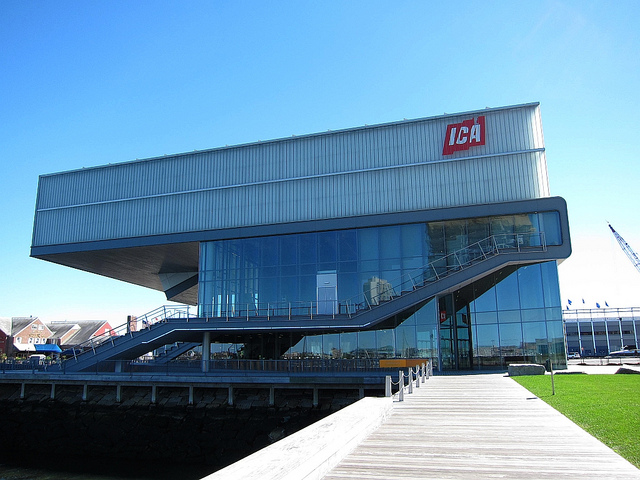 We're back with another "We Love Fort Point" blog!  We can't stop raving about our neighbors here in the Fort Point section of Boston, there are so many great bakeries, restaurants, shops, and more, all in the same neighborhood as our office!  Our awesome sales agent, Teresa Dillon is here to tell us about a few of her favorite spots in the area:
Barlows Restaurant – We've definitely featured Barlow's in this post before, but they're so good we can't get enough!  Not only is this convenient (it's located in the same building as our office) but they also have a diverse menu with tons of options that are all amazing.  Teresa loves their appetizers that are half off during the work week, and also enjoys the fact that there's live entertainment every Thursday, Friday, and Saturday night!  It's convenient for a quick lunch, drinks after work,  or even dinner and is definitely a favorite spot of everyone in the office.
The Institute Of Contemporary Art – Only a short walk from our office, this museum is right on the water and is open until 9 PM on Thursdays and Fridays, and is a fun place to visit if you want to see something new.  They have many exhibits to view, ranging from paintings to sculptures to cartoons. Admission is very affordable, only $15 for adults, $13 for seniors, and $10 for students.   One great perk is that every Thursday from 5 PM – 9 PM during ICA free Thursday nights, admission is free for all!
Mrs. B's Cafe – Whether it's for a quick snack, or a hearty breakfast or lunch to get you through the day, you won't be disappointed by Mrs. B's.  Just make sure you get there early, all of their ingredients are fresh and once they sell out you won't have nearly as many options to choose from.  Teresa says they're great for a morning coffee as well, and loves the location because it's "a relaxed neighborhood feel in a corporate setting".
Sagarino's Market – This gourmet convenience store is only a short walk from our office, and we definitely take advantage of the location.  Not only do they have your typical items for sale like soda, snacks, gum, and coffee, but they also sell paper goods, Italian wines, breads, cheeses, and gourmet treats that aren't in your typical convenience store.  It has a unique local feel and is perfect for stocking up for after work parties!
Sportello – This is one of Teresa's favorite lunch spots in Fort Point.  While they do offer sit down breakfast, lunch, and dinner options, she prefers their lunch boxes which are perfect for a quick lunch if you need to head back to the office.  Their $11 lunch box comes with home made chocolate chip cookies, chips or popcorn, and a sandwich and drink of your choice, and trust us, their sandwiches will not disappoint even the pickiest eaters!  Made with fresh ingredients, they have so many options you may need to keep coming back until you've tried everything!
With so many awesome neighbors in the area, it was hard to narrow it down to just a few!  Be sure to watch for our next "We Love Fort Point" post where we'll reveal a few more of our favorite spots in the area!
Photo By: Bosc d'Anjou