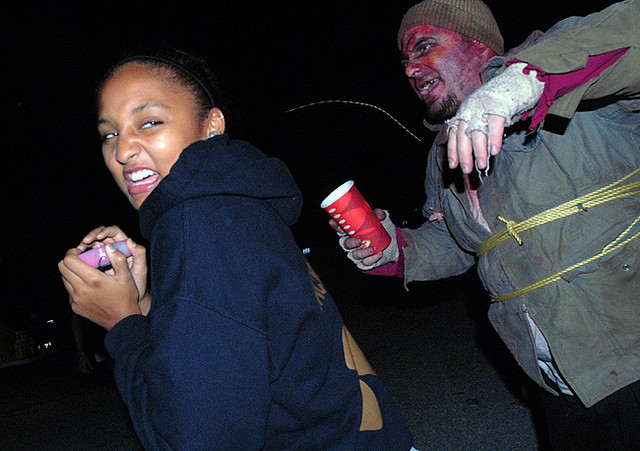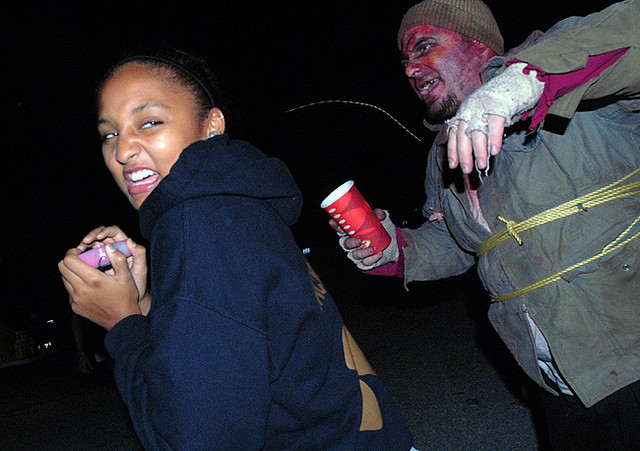 Can you believe Halloween is right around the corner?  It'll be here before we know it and if you're looking to scare up some fun, what better way to do so than by visiting a haunted house?  Haunted houses are a staple of the Halloween season, and there's still plenty of time to visit these before the season of scares and screams is over!
Barrett's Haunted Mansion – Located in Abington, this spooktacular attraction may leave you having nightmares for the next month.  The mansion changes every year, so if you've visited before, you'll be in for a totally different experience!  They've also added a new attraction this year called "the Cell" which is a fog filled maze that you won't go through alone.  There is also a special attraction for 2 nights only, called "Darkness Unleashed" which is not recommended for the faint of heart.  The mansion is open rain or shine, and tickets are $23 (there is a $3 coupon available on their website).  This attraction is not recommended for children ages 7 and under, although it is up to parents to decide for each child.  Get ready for a night full of fright if you dare visit this haunted mansion!
Ghoulie Manor – Originally named Goulet Manor, it was renamed by the locals.  Standing since the 19th century, the house has been passed down from generation to generation and the Goulet family is not exactly known for their hospitality.  Accused of horrific crimes, and suspected of practicing black magic, the family does not appreciate visitors.  Some visitors have even been known to disappear, and only the bravest of the brave dare enter this house of horrors.  This mansion is located in Taunton and tickets are $15.  This attraction may be too scary for children under 13, but as every child is different parents are asked to use their judgment.
Hanover House of Horrors – Located right inside the Hanover Mall, your haunted experience begins with a walk down a 60 foot hallway, and from their terrifying twists and turns will lead you into your worst nightmare.  Tickets are $10 for adults and $5 for children 10 and under and can be purchased on site with cash only.  This haunted attraction is not recommended for children 13 and under, although parents will be responsible for deciding whether or not their children can handle the haunted house.
Lakeville Haunted House – Be warned, if you do manage to make it out of this haunted house, you'll never be the same.  You may feel as though you're being watched as you wander through this haunted house, and that's because you are.  You never know whose eyes may be on you, and every twist and turn leads to dark spirits and evil creatures that will leave you shaking in fear.  Tickets are $15 and you can get a $3 off coupon for Fridays in October from their website.  Be prepared to be scared if you dare venture to this haunted house in Lakeville!
Do you dare visit any of these haunted houses in Massachusetts?  They will only be open for a limited time, so if you think you're brave enough don't miss your chance to stop in for a scare!
Photo By: Beth Rankin