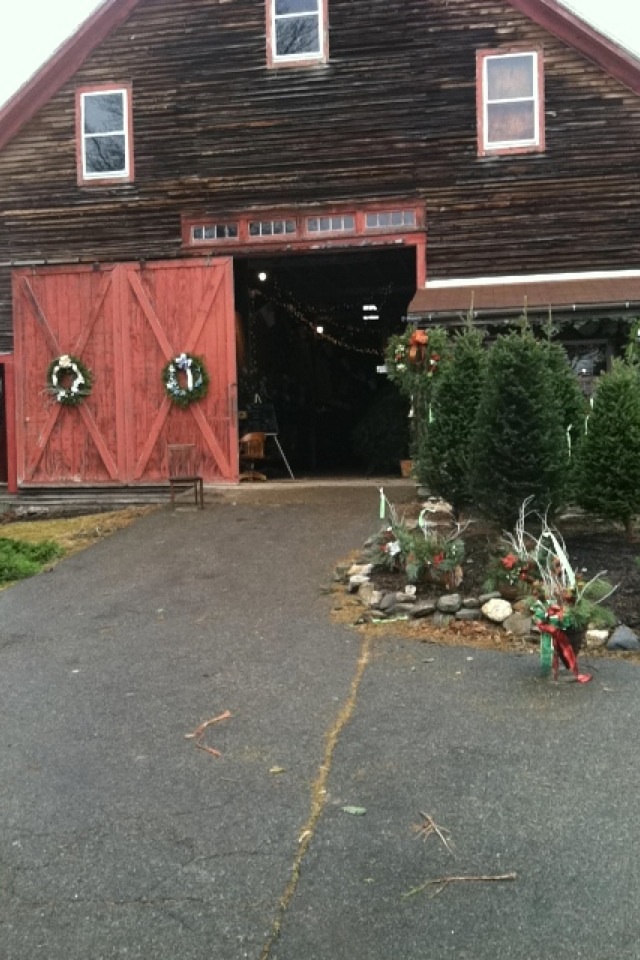 It's that time of year again!  Time to pick out the perfect tree to bring home and decorate with the whole family, but where to get it?  We've found some of the best tree farms across the state offering large selections of trees, wreaths, and much more.
Harvey's Farm – Enjoy the spirit of the season at Harvey's Farm in Westborough and find the perfect tree whether you want one that's precut or living so that you can plant it later.  Stop in Emily's Farm Stand for one-stop shopping and get gifts for everyone on your list!  They offer many items including candles, food items, homemade gifts, honey products, ribbon, maple syrup products, lanterns, stocking stuffers, and so much more.  They also create custom gift baskets upon request and don't miss out on some hot apple cider by the fireplace.  There are tons of places to stop for pictures so don't forget your camera!
Keith's Farm – For those of you on the South Shore, head to Keith's Farm in Achushnet and take a hayride through their 150-acre farm in search of the perfect tree.  Once you find it, you can tag it and they'll cut it down for you.  After tagging your tree, stop inside Keith's Cabin for some hot chocolate, hot spiced cider, popcorn, hot dogs, cold drinks, and much more.  They also have foods such as salsa, dips, relishes, preserves, ketchup, and more for sale either individually or in arrangements.
Lily Mack Farm – Located in Dracut, this farm has everything you need to deck the halls.  Not only do they have a huge selection of trees, they also sell wreaths all with their own unique decorations, as well as kissing balls and more.  Don't forget to stop inside their store and take a look at what's for sale!  There are tons of creative items and you might just find the perfect gift for someone on your list!
Meadowcrest Farm – If you live in Western Massachusetts, stop by Meadowcrest Christmas Tree Farm in Greenfield.  The whole family will enjoy a trip to this farm, and you can take a tractor drawn hayride through their rows of trees until you find the perfect one!  You can either cut the tree yourself or they will cut it for you, and then they'll even haul it back to bag it and put it on your vehicle.  Their horse barn has even been transformed into Santa's workshop, complete with chocolate chip cookies and hot mulled cider by their wood stove.  This farm is open on weekends from 9 AM – 4 PM and isn't too far from the Yankee Candle factory, so you can make a whole day of holiday celebrations!
Stop by any of these farms to find the perfect tree and everything else you need to get your home looking festive for the holidays!  These tree farms are fun stops for the whole family, and have way more to offer than just trees!