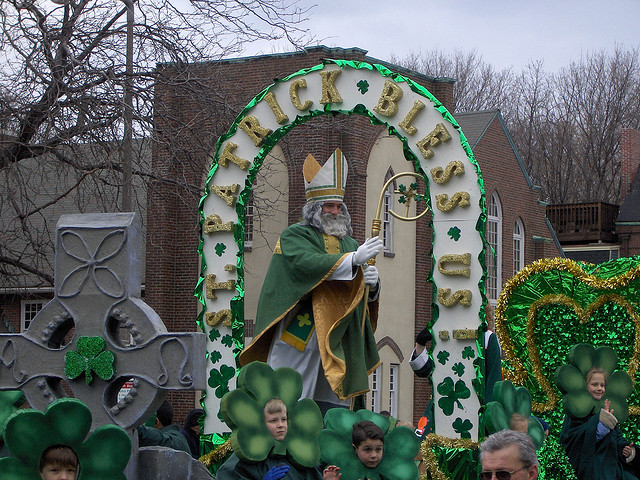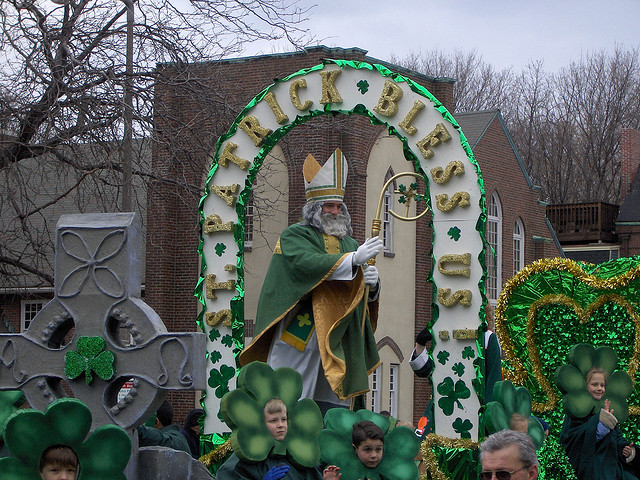 Who doesn't love Saint Patrick's Day in Massachusetts?  The state is known for it's Irish heritage and for one day of the year, everyone gets to be Irish!  The celebrations aren't limited to one day, either!  There are events taking place all month long celebrating the Irish heritage, and we've found a few of the best ones to help you decide what to do to celebrate St. Patrick's Day in Massachusetts!
Harpoon St. Patrick's Day Festival – How about celebrating St. Patrick's Day at the largest brewery in Boston?  Kick off the celebration a bit early at this event taking place on Friday, March 7th and Saturday, March 8th.  Harpoon Brewery knows it's been a long winter, so get out of the house and celebrate St. Patrick's Day with them and their large selection of beers, including Harpoon Irish Stout.  The celebration will also have food vendors selling corned beef and cabbage, among other options.  There will be bands on hand to keep you entertained, heated tents to keep you warm, and plenty of food and drinks to keep you full.  Make sure to bring cash with you, there's a $20 entry fee and everything for sale inside is cash only.  There is no parking at the event, but there will be complimentary shuttles running to the festival from South Station.  This is a 21+ event so grab your friends and head to Harpoon Brewery for a day of food and fun, make sure to wear your green!
A Little Bit Of Ireland – Head to the Reagle Music Theatre in Waltham for this homage to all things Irish!  This is one of the largest Irish shows in New England and will feature everything from Irish tenors, Riverdance, a look inside Irish cottage life, a visit to an Irish Pub, Irish step dancing, and jokes from an Irish comic.  This show will give you a glimpse into the Irish heritage and will ensure you kick off St. Patty's Day on the right foot!  There will be three showings, two on Saturday, March 16th at 2 and 7 PM, and one show on Sunday, March 17th at 2 PM.  Get your tickets for this entertaining display of Irish culture while they last!
St. Patrick's Day Parade In South Boston – Brought to you by the Allied War Veteran's Council, this is without a doubt one of the most popular St. Patrick's Day events in the state.  South Boston is the most Irish neighborhood in the country, so what better way to celebrate St. Patrick's Day than by wearing your green and heading to Southie for the parade?  Perhaps even enjoying some green beer for those of you 21 and over.  This year the parade will be on Sunday, March 16th and will begin at 1 PM.  It's the perfect event for friends, families, and anyone out to have a great time.  The parade begins at West Broadway near the Broadway T Station and will loop throughout the neighborhood, but make sure to get there early if you want a good spot!
Green Day Celebration At Mt. Wachusett – If you're not ready to let go of winter yet, head to Mt. Wachusett on Monday, March 17th for a celebration of St. Patrick's Day and all things green!  There will be lift tickets for only $17 for those wearing visible green outerwear.  You can also get the discounted lift ticket by thinking green, and carpooling to the event or driving a hybrid.  After a day of skiing, head to the back deck in Coppertop for live Irish music from 4 PM – 6 PM.  There will be corned beef and cabbage for sale, more traditional food options if you prefer, and of course plenty of drinks to go around for those over 21.  Grab your green and enjoy the day while we still have a bit of ski weather left!
However you plan on celebrating St. Patrick's Day, there's no doubt that the day is going to be filled with friends, food, and fun!  Enjoy the day and don't forget your green!
Photo By: John and Carolina