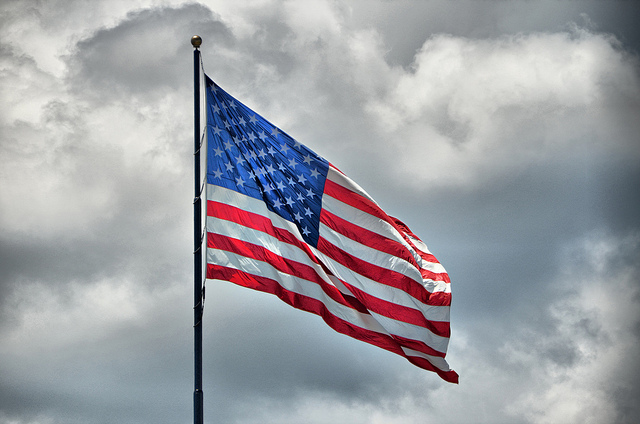 The Fourth of July is almost here!  It's a day for family, friends, fun in the sun, and most importantly, celebrating the birth of our nation!  How do you plan on celebrating?  The beach, a barbeque, or a cookout are all great options, but if you're looking for something else to do that will get you out and about we've got you covered!  There are a lot of events taking place across the Bay State and we know it can be hard to choose, so we've narrowed it down for you and listed some of our favorites.
Bridgewater Fourth Of July Celebration – If you're near the Bridgewater area this Fourth of July, you're in luck because they have family friendly celebrations taking place all day long!  The festivities begin at 10 AM with a patriotic parade through downtown, and then immediately following the parade The Arts and Music Festival will begin at the Bridgewater State University campus.  The festival will include art, live music, food, dance, face painting, train rides, puppet shows, and much more.  At 5 PM, head to Legion Field for a family carnival that will go on until 9:30 PM, being followed by a spectacular fireworks show.  The rain date for this event is July 5th.
Pittsfield Fourth Of July Parade – Named on of the ten best Fourth of July Parades by USA Today, this is an event you won't want to miss!  This parade dates back to 1824, and is renowned for it's small-town feel, musical acts, balloons, and floats.  The theme of this year's parade is "Made In America", which celebrates our nation as one which is home to many important discoveries and inventions that have helped shape it into what it is today.  The parade will kick off at 10 AM on Friday, July 4th in Downtown Pittsfield.
Edgartown Fourth Of July Parade And Fireworks – Can you think of any better way to spend the Fourth than by being right on the water, enjoying a classic barbeque, and watching a parade followed by fireworks?  We didn't think so, and the best part is that this event is perfect for all ages!  The parade will begin at 5 PM at the intersection of West Tisbury Road and Pinehurst Road and will feature bands, antique cars, floats, and much more.  Food such as burgers and hot dogs will also be sold, and the fireworks will begin at dusk (about 9 PM) on the harbor.  The parade, fireworks, and the beach are all free, so pack up the car and head down the Cape for a festive day of fun!
Boston Harborfest – We couldn't write a whole post on Fourth of July events without mentioning Harborfest in Boston!  Kicking off on July 2nd and going until the 6th, there will be over 200 events across the city to check out including historical reenactments, concerts, guided walking tours, a reading of the Declaration of Independence, the famous Chowderfest, and of course the highlight of the weekend, the Boston Pops Fireworks Spectacular at the Hatch Shell, although this event is not technically part of Harborfest.  Oh, and did we mention that the Duck Boats will be FREE from the 3rd to the 5th?  There's so much going on in Boston this weekend you won't want to miss out!
Are you as excited as we are for all of these festivities?  Time to put on your red, white, and blue and get out and celebrate America!
Photo By: Kim Hill