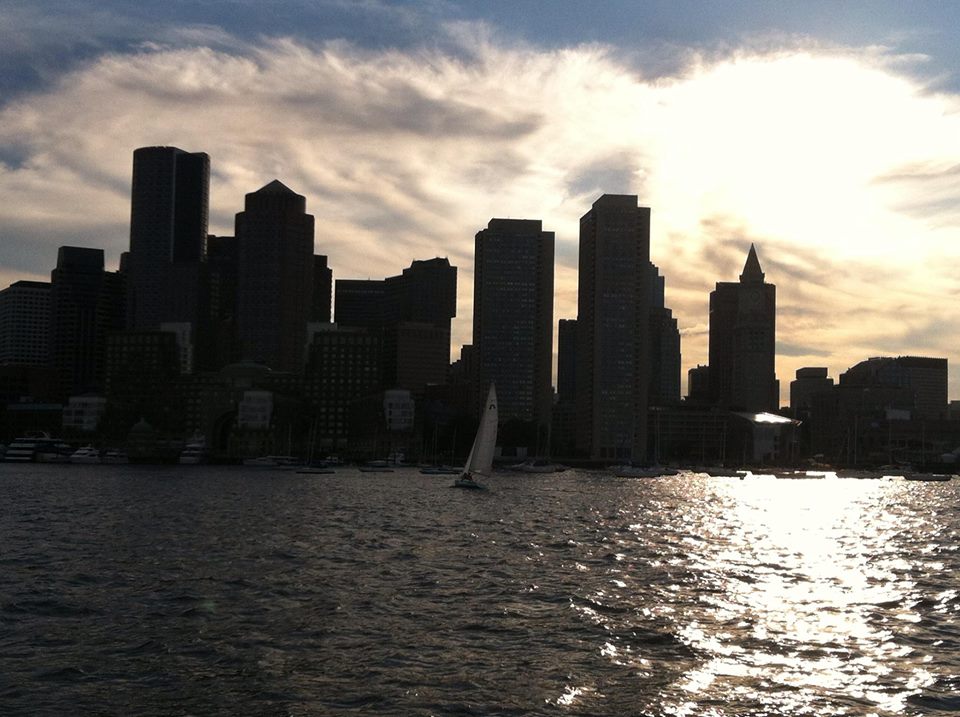 Can you believe how quickly the summer is going by?  Don't worry though, there's still plenty of time to get out and enjoy the beautiful weather we've been having at some fun events!  We've listed a few of our favorites going on this month, and we're sure they'll be fun for friends and the whole family!
Water Street Wing Fling! – If you're on the Cape, you won't want to miss this event that celebrates Sandwich, the oldest town on Cape Cod!  It will take place August 2nd and 3rd at the Henry T. Wing School from 11 AM – 10:30 PM each day.  Some of the exciting events include an arts and crafts fair on Saturday, a judged car show, kayak tours, live music, food trucks, a craft table for kids, face painting, games, drumming circle, fire truck hayrides, roaming railroad, light show, and one of the most exciting things is the tethered air balloon rides at night!  If you're in the area we highly recommend stopping by this family friendly event that's sure to be fun for all ages!
Feast In The Wild – Head to the Buttonwood Park Zoo in New Bedford for a wild night of food and fun with the animals.  Feast on specials from local restaurants and sample brews while strolling through the zoo, enjoying animal encounters and additional entertainment.  Tickets to this event are $65 for zoo members and $75 for non-members.  This event is 21+ and will take place on Thursday, August 14th from 6PM – 10 PM.  Proceeds from the event will go towards supporting the zoo's mission, so you'll be supporting a great cause as well as enjoying an exciting night out!
34th Annual Gloucester Waterfront Festival – Summer is a time to enjoy the sea, sunshine, delicious food, and the great outdoors with friends and family, and this is the perfect place to do it!  This festival will take place on August 16th and 17th at Stage Fort Park in Gloucester.  There will be live entertainment including Celtic, country, folk, and ragtime music, artisans and craftsmen displaying their work, and many different kinds of ethnic foods to try!  Other highlights include a pancake breakfast, lobster bake, and on Sunday there will be 75 antique autos on display courtesy of the North Shore Old Car Club!  This event is pet friendly and entry is free, although there is a fee for parking and of course for food.  Festival hours are from 9AM – 6PM each day so grab your family, friends, and enjoy!
Sails and Ales – Like beer? Like being on a boat taking a tour of beautiful Boston Harbor?  The real question is who wouldn't like that?  This event brings both together, so join Classic Harbor Lines and Harpoon Brewery for a sunset cruise Thursdays in August.  This two hour tour still has tickets available for August 14th, 21st, and 28th and they cost $52 each.  Tickets do not include the beer tasting, to participate you must purchase "A Tasting" in the extras of the purchase page, but we're sure it will be worth it.  Guests will be able to sample 5 of Harpoon's Flagship and/or seasonal brews while being guided by a Harpoon Brewery Representative who will explain the brewing process and how Harpoon Brewery began.  There will be light food available on board but guests are more than welcome to bring their own picnics!  Don't miss your chance to enjoy the beautiful summer weather while taking a cruise of historic Boston Harbor and sampling some brews made right here in the city!
These events are the perfect excuse to try something new while enjoying what's left of the summer!  So, grab your  friends and family and have some fun in the sun!