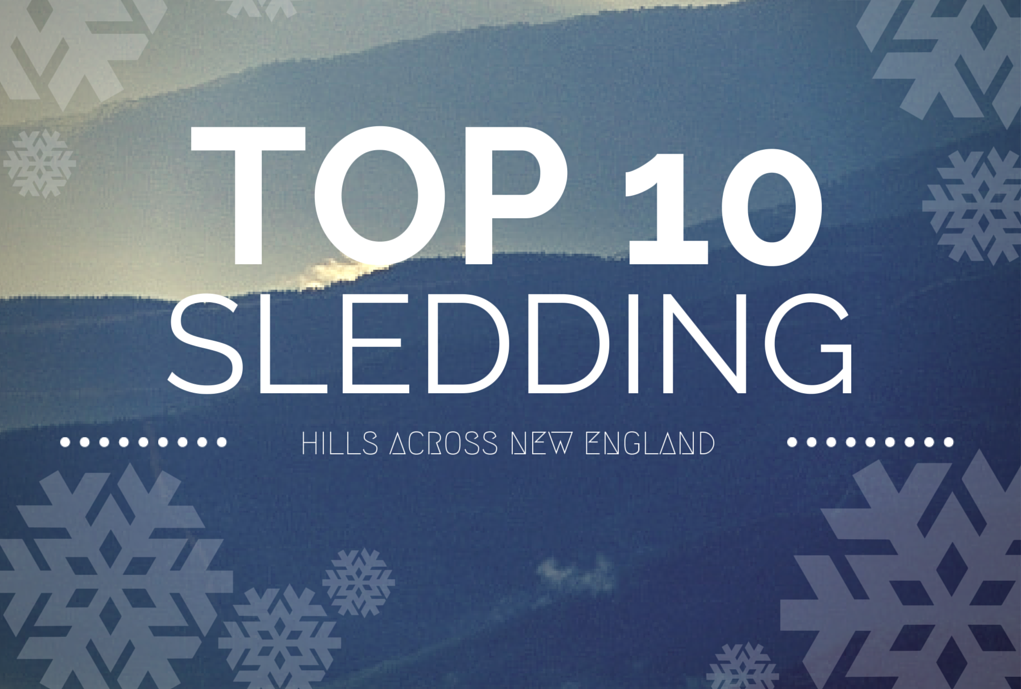 For all the annoying problems that come with snow, it can be easy to forget how much fun it can be.  New England, with all its wonderful mountains and hills, has great places to go sledding. Don't fret if you don't have a sled, grab a inner tube, or trash can lid, or check out these awesome DIY ideas to make your own!
1.For those brave at heart and willing to travel, check out Suicide Hill in Bangor, Maine.  It's icy and steep, which makes fast the only speed to go down.
2. Larz Anderson Park in Brookline, MA will make anyone happy.  They have all types of hills, and a snack shop.  Also, huge bonus for having bathrooms.
3.  The "Bowl" next to Jamaica Pond in Boston, MA provides a little extra fun at the end of your trip down. Like the name suggests, its bowl shaped so when you go down one side, you go back up the other before you come down again.
4.  One of the best make shift sleds I ever used was a cafeteria tray from my college cafeteria.  Take a visit to Wellesley College, in Wellesley, MA , to try out their sledding hill near Severance Hall.
5. Make a day out of Flagstaff Hill in the Boston Common, Boston, MA.  Along with sledding, there's an ice skating ring, and plenty of kid friendly restaurants.
6. Although this one might be a bit of a hike up, Prospect Park Hill in Waltham, MA is worth it.  With amazing views of Boston, it is definitely a site to see.
7. Norfolk Golf Club in Westwood, MA has great slopes for sledding.  Unfortunately, everyone seems to know that so it can get crowded.
8. If you don't want to have to worry about parking, Lexington High School in Lexington, MA is worth checking out.  It has a good hill behind it, and because it's a school there's plenty of places to park on the weekend.
9. No one wants a tree in the middle on their sledding route. Bradgon's Hill in Amherst, NH has a nice long open hills with no trees in the way.
10. Want to socialize but still want plenty of room to sled? Amory Park in Brookline, MA has the best of both worlds.  While there's lot of people who love coming to this park, there's still plenty of room for you to have your own space.
Feeling inspired? Grab a sled and hit the hill of your choice before it's too late! Though it may feel like winter is lasting forever, there are only a few weeks left until spring. Make sure you make the best of it by getting in some sledding time this season.
Do you have a favorite sledding hill that's not included? Comment below to share your pick!