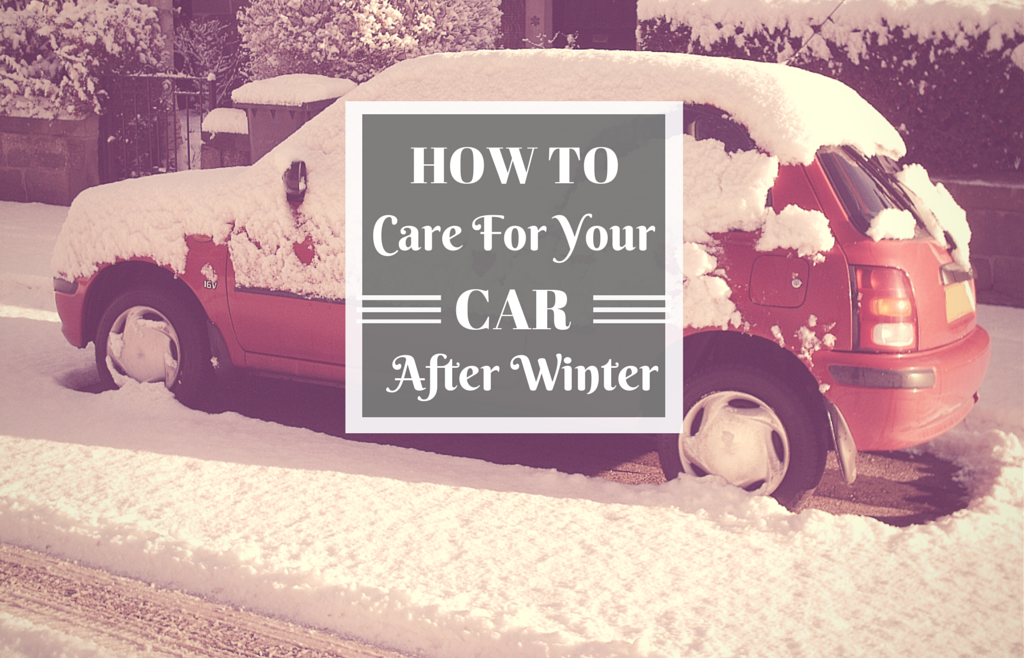 With temperatures heating up into the 70s this week, we're getting closer and closer to Spring! While Winter might not be over just yet, it's time to start de-winterizing your car. From the snow, salt and freezing temperatures, your car has had a rough winter. Here are 6 ways you can care for your car after the winter season.
1. Wash your car! Many times people get lazy in the winter washing their car because they know it's going to get dirty from the snow and salt the next day. Buy washing regularly, about every 7 to 10 days, you'll prevent the corrosive salts used to de-ice roadways that can cause rust and damage to your paint. Pay extra attention to the undercarriage, where salt likes to hide and corrode the body of your vehicle.
2. Check your tire pressure. This is especially important to those of you who saw the tire pressure light pop on during the winter. Because air is a gas, it contracts when cold, and expands when heated. If you inflated your tires during the colder months, they could become over inflated during the warmers months.
3. Check ALL fluids levels. Your car engine works on overdrive during bad winter conditions. The can cause fluid levels to drop faster than usual. Be sure to check antifreeze/coolant levels, engine oil, transmission fluid, brake fluid, and power-steering fluid.
4. Vacuum your car mats. From snow, slush, rain, mud, and more dragged in your car, your interior mats could use a shampoo, or at least a vacuum, to keep your car in prime condition. Bonus** This will help with any allergies you may have.
5. Listen to your brakes. This may sound like an obvious one- if your brakes sound like they're grinding or squeaking, get them checked. But this is double important after winter. Snowy driving conditions can result in salt and debris building up on your brakes, causing them to bind, and ultimately lead to premature wear. In very severe cases, rust from road salt can cause brake failure. If something sounds or feels off, consult a mechanic ASAP.
6. Rotate your tires. To extend the life of your tires, rotate them as the beginning of each season. Wheels tend to wear quicker in winter driving conditions. If you invested in snow tires, think about putting them away in the next few weeks until next winter. The special tread and rubbery consistency that make them perform great in snow, also make them wear much more quickly that all-season tires.
*Bonus tip: Don't put off minor repairs! Many people wait with minor repairs if their car still gets them from A to B. But the longer you put off minor repairs, the more likely they will turn into most costly maintenance problems in the long run.