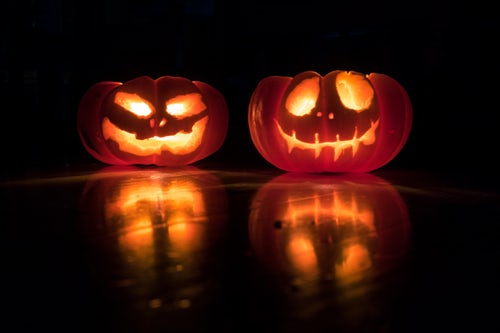 Halloween is right around the corner, which means scary things are lurking. After all, what could be more frightening than witches, clowns, and other creepy characters banging on your door asking for candy?
We can think of a few things.
Imagine that in the midst of entertaining trick-or-treaters, your dog devours a pile of chocolate that you accidentally dropped on the floor. A few hours later, he requires immediate medical attention.
Imagine that you awaken at 2:00 A.M. Halloween night to rowdy teenagers throwing rocks at your brand new car. You run outside and find that your vehicle is badly damaged.
Imagine that you are all set to leave for a vacation to Aruba, just to wake up to a November 1st blizzard. The storm leads to the cancellation of your flight.
All of these situations sound pretty scary, right? They get even scarier if you don't have insurance.
Purchasing insurance allows for peace of mind when life decides to stress you out. The situations mentioned above are far from ideal, but they are manageable when you have pet insurance to cover your dog's medical bills, auto insurance to cover your car, and travel insurance to cover the financial loss of your trip.
You have the power to protect yourself from some scary situations that could take place this month (maybe not from the clowns, though), so make it a priority to review your insurance needs with one of our licensed agents today!