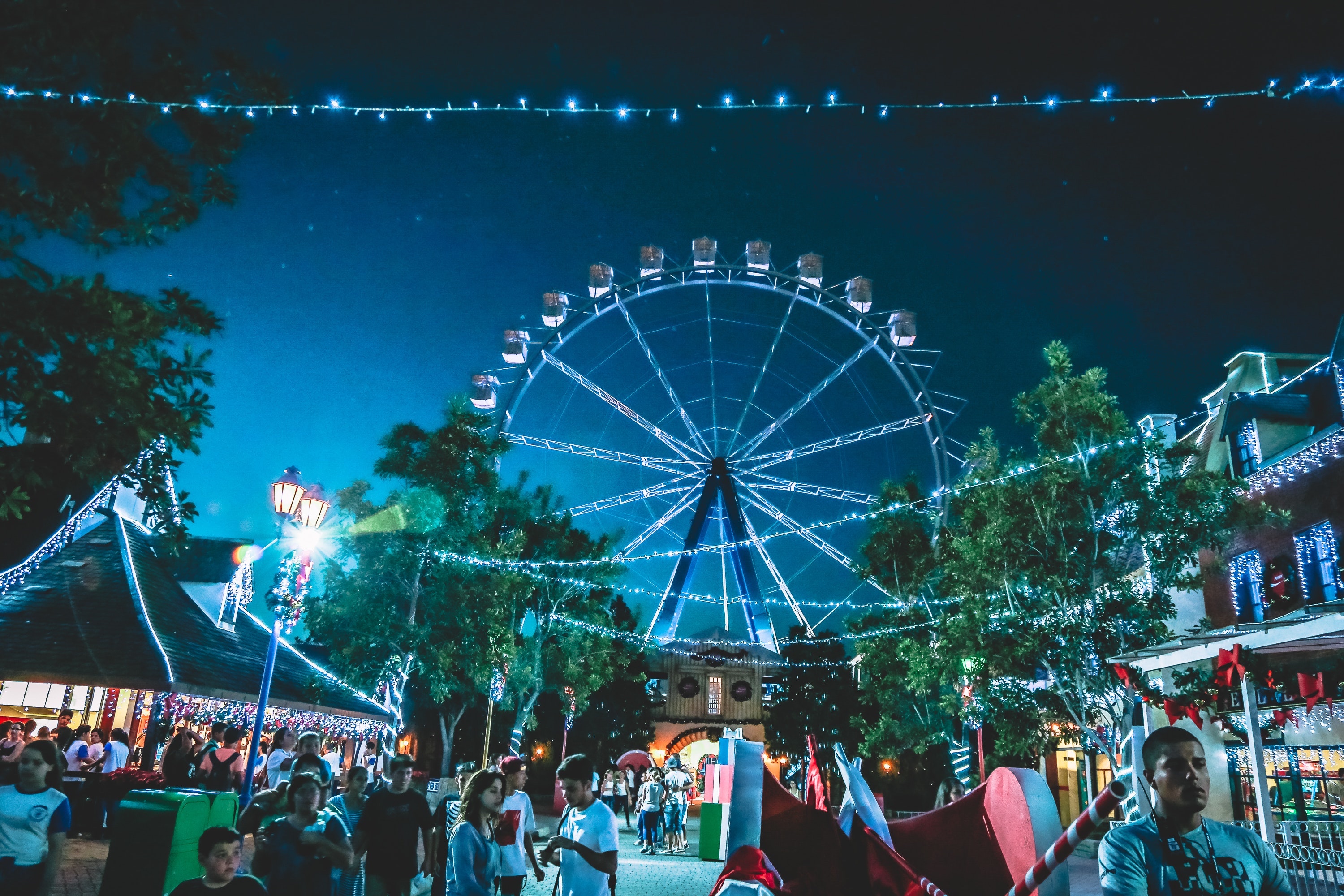 'Tis the season of sunny summer weekends! How will you be spending them this year? We recommend that you trade in time on the couch for quality time outdoors. There's no excuse not to be doing a fun summer activity, because we've put together a list of ideas for you!
1] Summertime is the best time to be by the water. If you're not a beach or a pool person we understand, but how do you feel about boats? Depending on where you live, you can find a boat cruise for just about anything. You can learn some history on an informational boat tour, watch the sunset during a dinner cruise, or enjoy a bar scene on a nighttime boat ride. See what your city offers!
2] Ziplining is a fun way to check out incredible views if you're not up for a strenuous hike. Ziplining entails being securely strapped into a harness and holding on to a rope as you're pushed into the unknown. This exhilarating experience will expose you to nature from above and get your adrenaline pumping, and is great for a day with friends or on a date.
3] Hang out with some cool creatures at an animal sanctuary or an aquarium. Watching non-human species go about their daily lives is just as entertaining now as it was when you were 8. And think of the Instagram-worthy pictures you could capture! The aquarium is also a great place to cool off if the outdoor temperatures get a little too hot for comfort.
4] Go to the drive-in. If you're in the mood to see a movie but don't want to sit in bed watching Netflix for the fifth night in a row, see if a drive-in theater is near you! Summer nights at the drive-in are a blast because you get to watch two movies outside on a huge screen in the comfort of your own vehicle. Many people even bring their own grills to cook dinner while watching the movie! Going to the drive-in is a truly unique, bucket-list experience.
5] Watch fireworks. You'll find fireworks displays across the country on the 4th of July, but that likely isn't the only date they'll go off during the summer. Many cities and towns put on displays for festivals or to commemorate the beginning and the end of summer. Try watching fireworks in different locations like at the beach and in the city, as each display is bound to look different!
6] Be on the lookout for events in your area! Summer is a prime time for ethnic festivals, country fairs, outdoor concerts, farmers markets, and yard sales to take place. Something is bound to be going on most summer weekends, even if you don't live near a big city. Be on the lookout for fun activities and make the most of your summer!