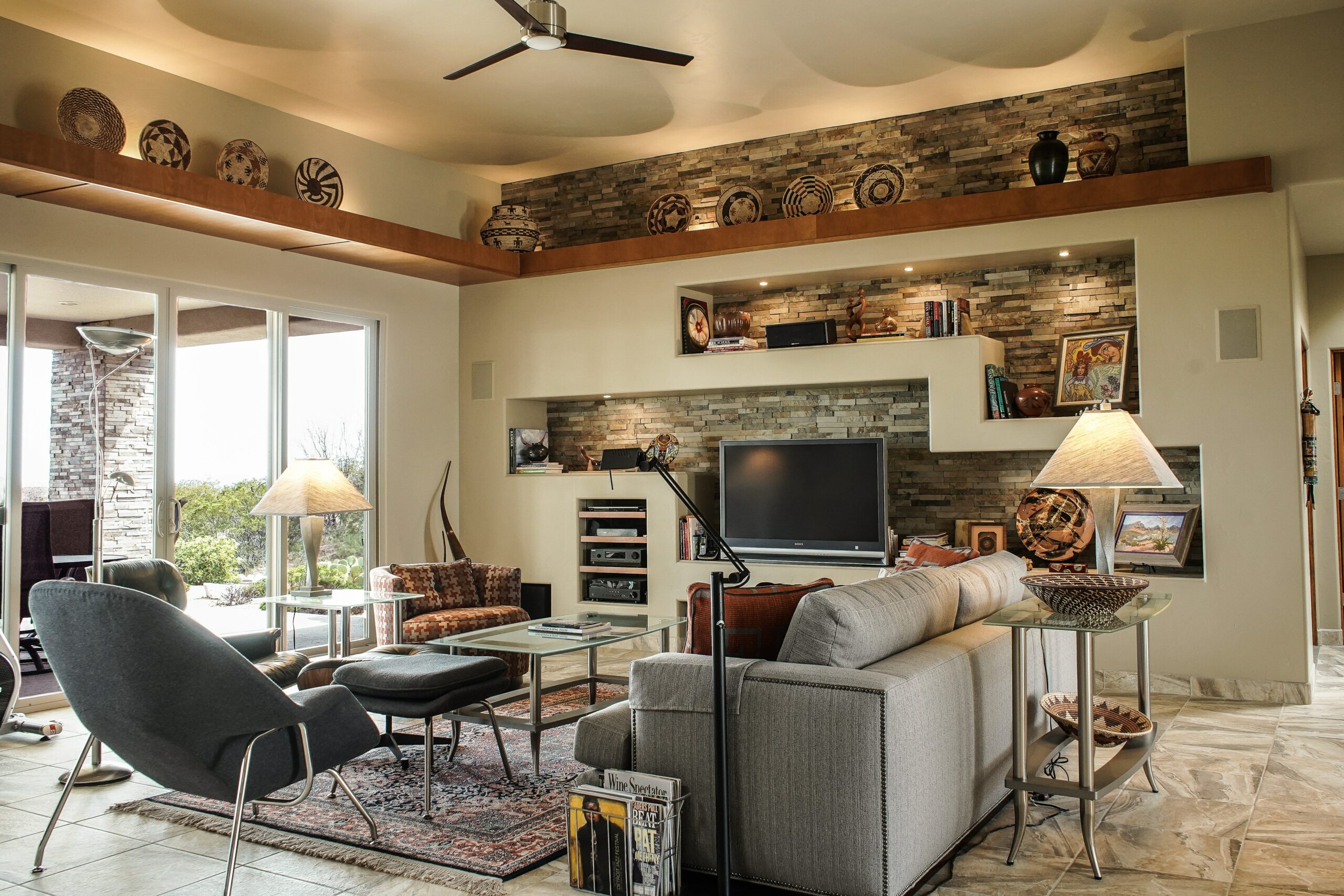 Now that the holiday season is behind us and the new year is upon us, your home may be looking a little different. While all of the gifts and recent purchases that you enjoyed getting over the past couple of months may be making life a little bit easier or more enjoyable, do you know if your new items are protected if something were to happen?
In response to an 8.5 percent increase in retail spending in 2021, the American Property Casualty Insurance Association recently released a report encouraging all consumers to consider completing an updated inventory of their personal belongings at home. By doing so, you can get a better understanding of what valuables you have to take care of and what added protection you may need.
So, if you recently received or purchased some new and expensive items, now is the perfect time to update your homeowners insurance policy to make sure you're protected from unforeseen losses. Here's why! 
Your coverage needs may fluctuate
When making a home insurance claim, coverage for your belongings typically accounts for about 50 to 70% of your home insurance policy amount, according to the Insurance Information Institute. If you haven't adjusted your policy to cover any new or high-value items, you very likely won't have enough coverage to replace everything in a loss. It's important that you update your policies after you acquire new valuables so that you can avoid high out-of-pocket replacement costs if you do experience a loss. 
Your policy may be up for renewal
A lot of policies are up for renewal early in the new year, so if your home insurance policy falls into that category, it may be good motivation to start reevaluating your coverage. Review your current policy to see if you're getting the most out of your coverage and see if it would still work with your new items in mind. If the answer is no, consider shopping around for new policies that will provide you the best protection.

You may find gaps (or duplications) in your coverage
When taking inventory of new purchases, you may also notice items around your home that aren't covered in your insurance policy. By initiating new and additional coverage, you'll be able to include older belongings with out-of-date coverage or no coverage at all – you'll be thankful to have the protection they need in case of a disaster. Take a moment to review your home's existing policy to avoid any duplicates in your reporting, which could lead to higher rates.  
Taking a home inventory – where to begin
It may seem like an overwhelming task to take inventory of your belongings, but it will be worth it in the long run. However, before you get started, it's important to note you don't need to have protection for every item in your home. Instead you should ask yourself – would paying to replace an item be more than it costs to secure coverage for the same item? If the answer is yes, then it should go on your list. 
It's easiest to start your inventory by reviewing your most recent purchases or gifts. Write down any new item you purchased or received around the holidays, along with the price – or even better – a physical receipt. If it's an appliance or electronic device, make sure to list serial numbers as well. When building your list, try to snap a photo of each of your items for proof of ownership. 
When you finish with all your new items, it is a good idea to then take inventory of pre-existing items in your home. In the same fashion as the new items, write down serial numbers when applicable and take pictures. Rather than going randomly from one item to another, start with one room at a time. This way you can ensure that you won't overlook an item. Don't forget to include your basement, garage or outdoor spaces like your backyard, pool, or patio when tracking your items.
Once you have documented all of your belongings, you're going to want to transfer the information to an online document. This way, in case you lose your paper copy, you'll have a digital record; plus, a digital document will make it easier when you're ready to share with an insurance company while getting coverage, or eventually, if you have to make a claim.
Finding the best coverage for your needs
Now that you've organized what needs protection in your home, it's time to find the coverage that's best for you! Before talking with an agent, you may want to do a little research on your own to see whether certain items may need outside coverage and make a note to ask an insurance agent if you're not sure. 
Have your list together? We have trained agents ready to find the best rates and coverage for you – call us at 877-232-4460 to speak to one of our professionals or click here to explore your options for protecting your most valued possessions!