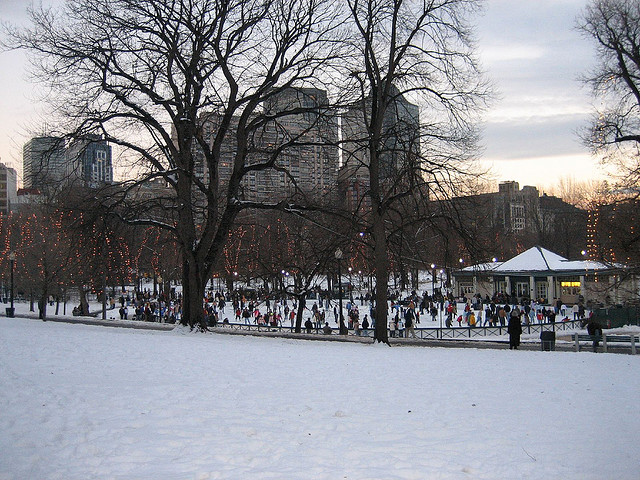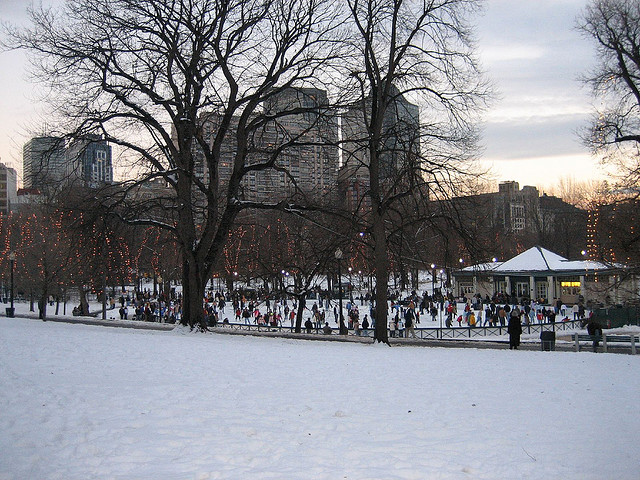 As the weather gets colder and days feel shorter in Massachusetts, it can be difficult finding the energy to venture outside for entertainment.  However, what many of us forget is that we are lucky enough to live in a state where we truly can enjoy a winter wonderland right outside our doors.  Why not take advantage of these upcoming months and enjoy a few fun filled winter events, some with activities for kids in MA?
Winter festivals are a great way to do something fun with the entire family. They typically have activities specifically geared for children, 21 plus events, as well as live music, food, and sporting competitions which will excite guests of any age.  Upcoming festivals in Massachusetts include:
Lowell Winterfest- Taking place from February 9-11 this festival features a fashion show, soup bowl competition, micro-brew competition, as well as "Lowla's Kids Party" featuring face painting and a magician.  If you're looking for a good laugh you definitely won't want to miss the National Human Dogsled Competition!  http://www.lowell.org/Pages/Winterfest.aspx/
Berkshires' Contemporary Art Festival- the Berkshires' is hosting their first ever Contemporary Art Festival featuring 10 minute plays, short films shot on cell phones, local musicians and many art displays.  The event takes place February 16-26 and is being held in downtown Pittsfield.
http://berkshirecreative.org/2011/12/28/the-berkshires-first-ever-winter-contemporary-arts-festival/
Finding winter activities for children can be especially tough due to the fact that outdoor venues are extremely limited.  However, many attractions and activities in Massachusetts are offering exhibits geared towards children during the winter season.
The Franklin Park Zoo is hosting an event Saturday January 14 to celebrate the Chinese New Year.  Visitors will be able to kick off the Year of the Dragon by watching a lion dance, listen to storytelling about Chinese culture, writing calligraphy, and making Chinese lanterns. http://www.zoonewengland.org/page.aspx?pid=330
Old Sturbridge Village is featuring "January Discovery Days at Old Sturbridge Village" from January 14-15.  Activities include cooking a meal "1830's style", building an old fashioned wooden sled, arts and crafts, as well as woodworking. This is a great educational experience for children but space is limited so reserve a spot early!  http://www.osv.org/activities_events/event_calendar_more.html?ID=724&DateID=1832
The Ipswich River Wildlife Sanctuary is hosting a Groundhog Day Celebration Saturday January 28.  This event is perfect for families who are wondering whether or not we will have 6 more weeks of winter!  Events of the day include nature hikes, snow sculptures, crafts, a groundhog obstacle course, and refreshments.  Reservations are required so be sure to call ahead!  http://www.massaudubon.org/Nature_Connection/Sanctuaries/Ipswich_River/news.php?id=1825&event=no
If you are willing to brave the cold and head outdoors there is no better place to be than New England if you want to experience the snow.  There are a variety of winter activities in close proximity for Massachusetts residents, including tubing, sledding, skiing, and ice skating.
Looking for a fun way to experience the beauty of nature during the winter? Try snowshoeing one of the many trails in Massachusetts! Snowshoeing is a fun and easy way to exercise in the snow while also taking in beautiful views of the countryside.  Check out http://www.visit-massachusetts.com/winter-activities/snowshoeing for listings of the many Snowshoeing trails as well as details on renting equipment in and around Massachusetts.
Make the most out of your winter this year by enjoying the seasonal activities it has to offer!  Many of us in Massachusetts dread the winter because of the bitter cold and shorter days, but venturing outdoors and trying one of these activities will undoubtedly add some cheer to your season! Stay safe on the icy roads getting to these events, and don't forget to check up on your car insurance for peace of mind.
Photo by John1710