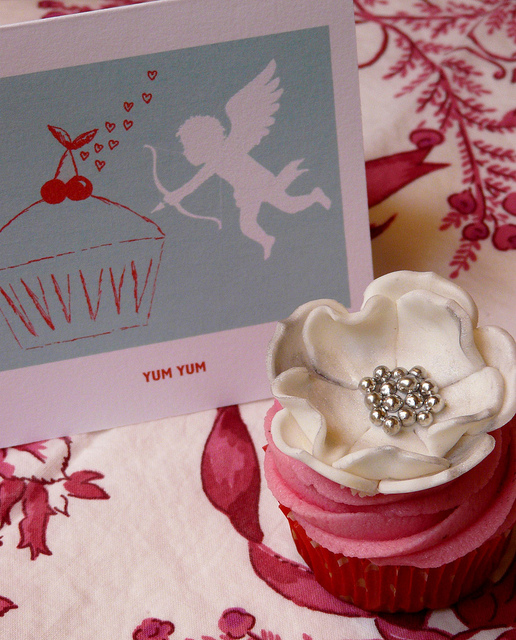 It's that time of year again, love is in the air and Valentine's Day has arrived. If you really want to impress your special someone this year, check out these upcoming events that are definitely more thoughtful and unique than the typical dinner and a movie date.
Want to really make it an evening to remember?
Odyssey Boston Cruises is hosting a Valentine's Day Dinner Cruise tomorrow night from 7:00 PM-10:00 PM. Guests will enjoy live entertainment, dancing, a chocolate fountain, champagne toast, dinner, and rose for each couple. Packages can be increased to include a window table or bottle of champagne for an additional fee. How can you beat the romance of dancing together on the Odyssey as you cruise around Boston Harbor? Packages begin at $109 per person which is a bit expensive but it will definitely ensure it's a Valentine's day neither of you will forget.  http://www.odysseycruises.com/Boston/valentines-day
Have a sweet tooth and looking for your fix this Valentine's Day? Drop by the Old State House this Friday, February 17th for their Revolutionary Chocolate event where you can watch a demonstration of 18th century chocolate making, learn about Boston's chocolatey history, sample some sweet treats while taking in a candle light tour of the infamous State House tower, and get a sneak peak of rarely seen items in the museum. Great for couples or a group of friends whether or not you are history buffs. The event is from 6:00 PM-8:00 PM and tickets are $7.50 each.  http://www.bostonhistory.org/?s=osh&p=calendar#upcoming
Want to romance your valentine and try something new? The Boston Center for Adult Education is holding a wine and cheese pairing class tomorrow from 6:30 PM-8:30 PM. Since Valentine's day is about celebrating wonderful couples what better way to celebrate than with wine and cheese?  http://www.bcae.org/index.cfm?method=ClassInfo.ClassInformation&int_class_id=6991&int_category_id=0&int_sub_category_id=0&int_catalog_id=0
If you're looking to party this Valentine's Day, there's no better spot than Venu in Boston's theater district. Celebrate with DJ Hed Kandi, who has mixed private parties for Jay Z, Leonardo DiCaprio, and Rihanna. You and your valentine can dance the night away at one of the most popular clubs in Boston while rocking out to some of the best mixes. Doors open at 11:00 PM and tickets are $15.00 each.  http://www.eventbrite.com/event/2920710925
Sweeping her off her feet is made easy this Valentine's Day at the Cambridge Performing Art's Center. The second annual Valentine's Day Ball is taking place this Tuesday, from 6:30 PM-1:00 AM with the Boston String Quartet setting the mood throughout the evening. There will be a concert, dinner, dessert and dancing and guests can choose to purchase tickets for the whole night or simply come for dancing and dessert. http://calendar.boston.com/cambridge-ma/events/show/235500184-valentines-day-ball-2012
Single and ready to mingle? If you're not someone's better half this year check out the Bell In Hand's 14th Annual Flirt Fest starting tomorrow night at 7:00 PM until 12 midnight. There will be a best and worst pickup line contest and see who will be voted Boston's Biggest Flirt of 2012! Appetizers will be served until 9:00 PM and over $1,000 in prizes are being offered! Tickets are $15 each and an RSVP is highly recommended as this event is likely to sell out.  http://www.bostoneventguide.com/flirtfest_nominations.htm
Not feeling the love this Valentine's Day? Howl at the Moon is hosting their annual Love Sux party and toasting to breakups. Celebrate with drinks such as the X-Boyfriend cocktail and Bad Romance Bucket while their dueling piano show is taking requests for anti-love songs. There will be games and prizes all night and there's no better spot to celebrate your anti-Valentine's Day sentiments.  http://www.howlatthemoon.com/dueling_piano_bar/2012/01/howl-is-anti-valentines-day-2/
Whether you have a valentine or not, there are events taking place all over the city this week that are sure to either romance your sweetheart or entertain all of you singles out there. Valentine's day is about celebrating love and even if you are not currently attached to someone it's still a great day to celebrate the love for yourself, family and friends so take advantage of the many festivities going on this week!