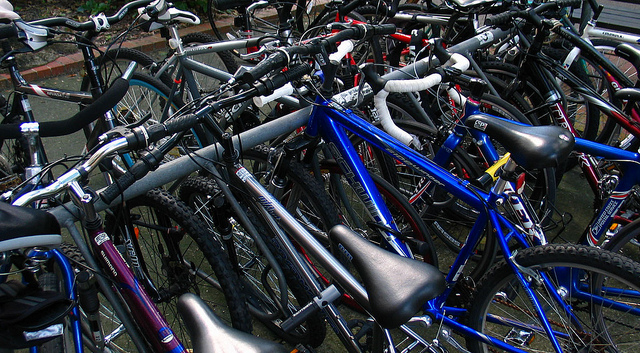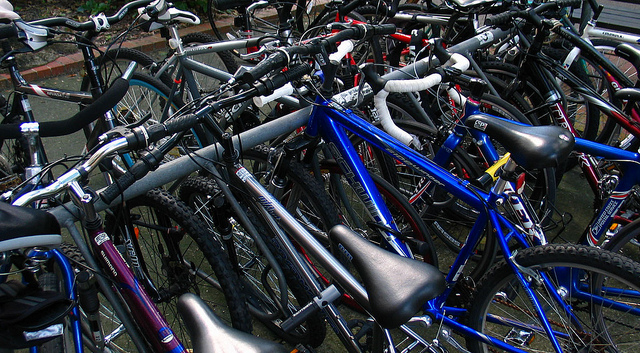 Many of you may already know that May is National Bike Month, and if you didn't know then you should check out our blog about it here.  What you may not know is that Massachusetts has its own biking celebration during the month of May.  Bay State Bike week takes place this year from May 14-20, and anyone is welcome to participate!  There are events going on across the entire state including festivals, bike breakfasts, film screenings, scenic rides, charity bike rides, bike repair classes, and much more.
Another great thing about Bay State Bike Week?  Anyone can plan and submit an event!  Presented by MassBike in partnership with the MassDOT, Bike Week festivities rely on the creativity of their participants.  All that is needed to plan an event and get it on the Bay State Bike Week calendar is a location, name for the event,  date and time, and description of the activities that will be taking place.  Event organizers can submit their event to Bay State Bike Week's website here.
Want to make your bike rides a bit more interesting?  Sign up for the MassCommute Bicycle Week Chanllenge!  Sign up with your business, school, municipality, or on your own!  This competition is free and open to anyone who lives, works, or goes to school in Massachusetts.  How it works is that you keep track of the miles you bike, submit them online and your stats are accrued to your school, place of employment, and community.  You can then keep track of how you're doing on the leader board.  Some healthy competition never hurt anyone, sign up today and makes your miles count for yourself and your community!
Boston is hosting their own celebration of bikes as well.  In honor of bike week, riders are invited to join in on one of 9 group rides from surrounding Boston areas, all of which end at Boston's City Hall.  Once the bikers arrive at City Hall, there will be a free breakfast, refreshments, vendors, a small expo area, and shops who can examine and repair bikes.  The other great thing about this event is that it's free to sign up!  Participants are asked to register so that the organizers can get an accurate head count for the event.  For more information on the convoy routes and departure times you can click here.
There are endless ways to get involved with Bay State Bike Week!  Even pledging to bike to work/school on those days is a great way to participate.  Get up and get active this month, bike week is a great excuse to spend some time outside this spring!
Photo By: cdsessums