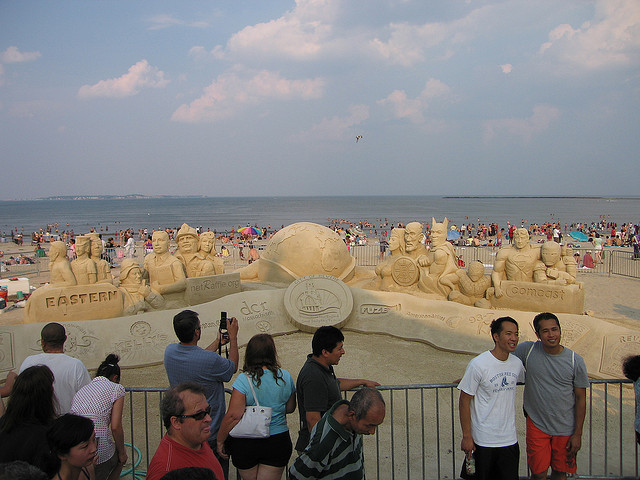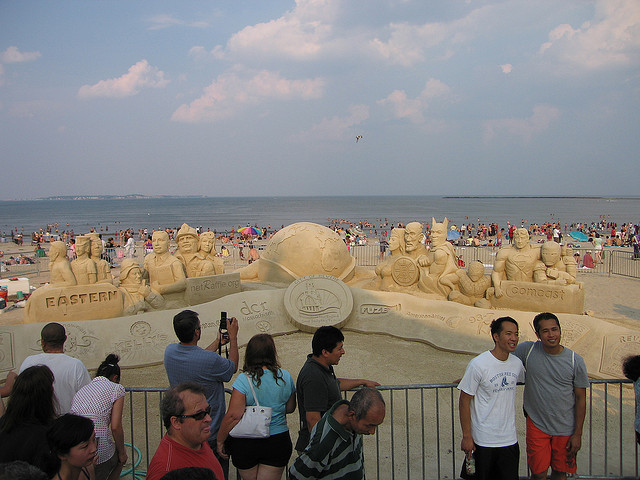 There's definitely no shortage of things to do during the summer months.  The warm weather and longer days are plenty of reason to be out and about enjoying the great outdoors.  Everyone loves heading to the beach, having a bonfire, and working on their tan, but if you're looking for some different ideas to add to the excitement, you're in the right place!
Barnstable County Fair – This fair has been held in Cape Cod for the past 167 years, and they are ready for their biggest and best year yet!  This is a perfect outing for the whole family, everyone will find something that they enjoy!  With a petting zoo, animal shows, games, monster trucks, live music, horticulture displays, rides, vendors, arts & crafts, and plenty of food how could anyone get bored?  They are expecting over 90,000 visitors this year so be sure to stop by and join in on the fun!  The fair begins Saturday, July 21 and goes until the following Saturday, July 28th.  The fair opens each day at noon and closes at 10:00 PM.
Lowell Folk Festival – The Lowell Folk Festival has taken place every July for over 25 years!  It draws top blues, folk, and international artists each year who perform throughout the weekend.  The streets of downtown Lowell are shut down so that guests can roam from table to table checking out arts and crafts for sale from local vendors, or stop by the many food carts that will have exotic dishes for sale.  There are also free daily concerts in the local park where concert-goers can set up a blanket and have a picnic while enjoying the music.  The festival begins Friday, July 27th and goes until that Sunday, July 29th.
Massachusetts Symphony Orchestra "Salute To Disney" – Who doesn't love the classic music of Disney?  The beloved songs we all remember from childhood have graced the silver screen and even made it to Broadway.  Stop by Institute Park in Worcester on Saturday, July 14th to hear the Massachusetts Symphony Orchestra pay tribute to classes from movies such as Hercules, The Prince of Egypt, Pocahontas, Beauty and the Beast, Pirates of the Caribbean, and The Hunchback of Notre Dame.  The concert begins at 7:00 PM and goes until 9:00 PM, so head over to Institute Park, set up a blanket, bring some snacks, relax with friends and family and enjoy!
Navy Week – Navy Weeks take place across the U.S. each year and celebrates the proud heritage of the U.S. Navy.  This year's Boston Navy Week also happens to run in conjunction with the Commemoration of the Bicentennial of the War of 1812 and will feature 20 ships from the U.S. Navy, coast guard, tall sailing ships, and coalition ships.  Guests can take tours of the different ships throughout the week or watch the U.S. Navy Blue Angels flight demonstration team and the Leapfrogs, the Navy's parachute demonstration team.  All events are free and open to the public, but tours of the ships are on a first come – first served basis.  Navy Week Boston kicks off tonight with the arrival of the amphibious assault ship USS Wasp and ends next Friday, July 6th.
Sand Sculpting Festival – This festival on Revere Beach attracts over 500,000 spectators who come to see world-renowned sand sculptors work their magic.  This 9th annual festival is the largest of its kind on the east coast and now has even more entertainment than ever!  They now feature an interactive Kid's Zone and Learning Center, and there is plenty of food at the beachside food pavillion.  This event runs from Thursday, July 12th until Sunday, July 15 and is free!
So, grab your friends, family, significant other, or get out there on your own!  Just make sure you are enjoying your summer to the fullest and taking advantage of these warm days!  All of these events are family friendly but are also great for adults!  Who wouldn't love strolling the beach looking at sandy works of art, or sitting back and taking in some music from around the world?  Take advantage of the warm summer months ahead of us, the summer will fly by all to quickly (as it always does) so make sure you are enjoying it to the fullest!
Photo By: The Eggplant