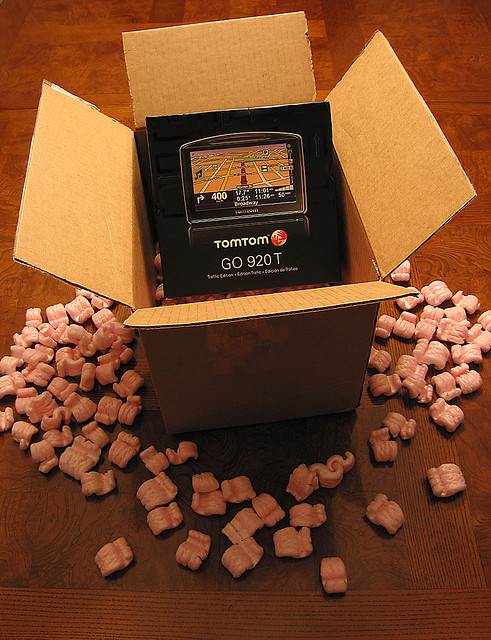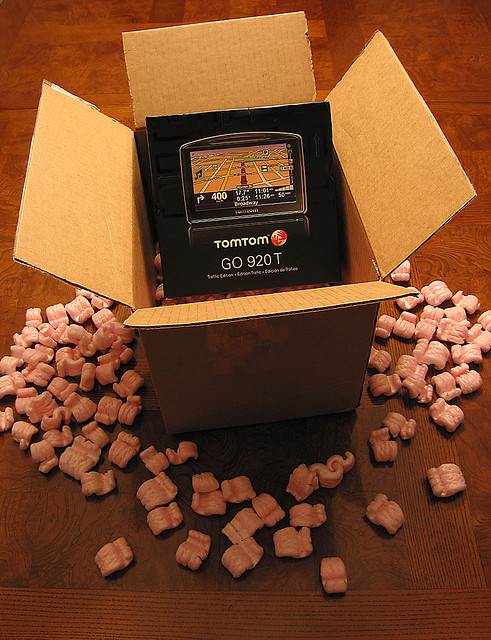 For all of you trying to squeeze in some last minute shopping before Christmas, have you thought about getting some car related gifts for your loved ones?  Many of us (especially the men in our lives) love our cars.  It's not too often that people get to splurge and deck out their ride, especially when everyone is so busy decking the halls this time of year.  Why not pick out one of these items for the car lover in your life, it's a nice thought and they will be sure to think of you (in a good way), next time they go out for a drive!
Emergency Kit – This idea is practical and easy to make on your own if you don't want to risk ordering it and not having it delivered in time for Christmas.  There are many different great brands available on Amazon and it is convenient having a kit already put together, but if you want to guarantee that it will be here in time for Christmas then why not build your own?  The majority of these items can be found at your local hardware store and typically include; a reflective vest, first aid kid, jumper cables, roadside flares, blanket, flashlight with extra batteries, all in one screwdriver, bungee cord, extra quart of oil, tire pressure gauge, duct tape, a pocket knife, and some bottled water and energy bars should you get stranded for a while.  This is something every driver should have in their car and the recipient will definitely be glad they have it should they break down this winter!
Phone Gadgets – These days, people use their phones for everything!  Directions, music, and of course communicating with friends and family are a must, and there are so many cool accessories out there that make it easier than ever!  One great item that anyone would love is an iPod or MP3 Player Car Connector, it allows drivers to plug this device into their car and then connect it to their iPod or MP3 player and enjoy their own music without having to sit through commercials on the radio!  There are many different types of adapters, for older cars, the easiest one to use is most likely a cassette adapter which is put into a tape player like a tape, and has a cord that connects to the audio jack on your listening device.  There are many additional options for newer cars that do not have a cassette player, and BestBuy has a great selection of adapters that would work for all cars and MP3 players.  Another great gift idea?  A docking station that allows drivers to mount their phone on their dashboard lets drivers to keep their phone in view and easily accessible, BestBuy has a great selection of these as well.
GPS – This is something that every car owner should have!  You never know when you may find yourself headed down a dark unfamiliar road, and in that situation you would definitely want to avoid getting lost and driving in circles.  This would also be a great gift if you know someone who is moving or going away to college in a different state.  Some of the most popular brands are Garmin, TomTom, and Magellan and prices typically range from $100-$200 although there are some that are more expensive and have advanced features.  This article from CNet outlines the top 5 GPS navigation devices on the market this year and details their features and benefits which makes your research much easier!
Accessories – We know that guys are not exactly concerned with picking out the perfect belt or watch to wear out on Friday night, but when it comes to cars they love accessories as much as the ladies so you can't go wrong with some car bling this year.  Why not grab some classic sheepskin seat covers or a steering wheel cover?  Floor mats are also a great gift to help keep the car clean.  You can usually find them with some type of design on them if you so desire, and guys will love the selection of sport-themed floor mats that you can find on sportsfloormats.com.  They have mats with the logos from the NFL, MLB, NHL, NBA, NCAA and even Military themed mats.
You can't go wrong with any of these gifts, all of them are practical and easy to use, even for those that aren't so tech savvy.  These are also great options for last minute gifts if you're having trouble coming up with ideas, so get out to the stores and finish up that holiday shopping before time runs out!
Photo By: AMagill